In this installment of Our Stories, Jamaican multimedia professional, Tyrone Simms shares how he overcame illiteracy. For many people, Jamaica is pictured as an island paradise – white sandy beaches, a beautiful and vivacious culture, rich and wholesome food, and attractive people. And while that image is not far from the truth, if the lens is focused on the inspirational stories of ordinary Jamaicans, you'd find a sharper, richer and truer image of the Jamaican experience…this is Our Stories!
Meet the creative cinematographer and entrepreneur, Tyrone Simms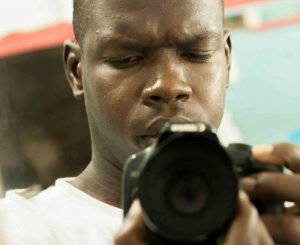 Struggling with illiteracy was something this accomplished director, videographer and cinematographer would not openly share. However, as he reflected on his years in high school, Tyrone remembered sitting in his 4th form classes and being baffled by every new concept and topic being introduced by the teachers. While he could not pinpoint exactly what was wrong, he knew his level of comprehension was not matching that of a 4th form student. Tyrone eventually dropped out of high school. When I sat down with this talented, multimedia professional, he said life turned around for him when he took a leap of faith and enlisted as a volunteer with Rise Life Management Services
1.When did you recognise you were having literacy issues?
I was not a fast person in school. My highest level of education was grade ten (fourth form); I graduated from an all-age school and went straight to Innswood High in 2002. Within a couple of months, I realized that I was having an issue with reading and comprehension. I wasn't getting the best results in school. I wasn't feeling like I was learning.
2. How did this literacy issue affect you?
 With me noticing these problems and people not noticing them, I fell through the cracks. I got fed up and stopped going to school in 2002.
3. Where were your parents?
 My parents didn't notice anything. They were there, but not there. They just knew that they sent me to school and that was it.
4. What did you do to address this issue?
 While doing work with Rise Life Management, they teamed up with Sandals Foundation who proposed we do a jewellery-making course at Edna Manley. After the course, they funded an advanced photography course at Edna Manley for me and I also went to the Jamaica Foundation for Lifelong Learning for some basic mathematics and reading skills. Also, doing work with my youth program and Junior Achievement Jamaica helped.
5. Despite your illiteracy, what have you achieved?
I got the opportunity to work with Rise Life Management as a videographer and to work with Junior Achievement Jamaica on the re-launched, school tour for their literacy program as a videographer.
I've worked with corporate companies, Junior Achievement Jamaica, done charity events. I've also worked with artistes like I-Octane, Razor B, and D Medz. I've also done a couple weddings; the most recent (wedding I worked)  with Nicole Brown Photography was for the Head (Chief Commander) of the JDF (Jamaica Defence Force).
6. How did you get involved in videography?
The youth club I was a part of was associated with Sistren Theatre and with them I had the opportunity to do a photography course at the Creative Production and Training Centre, (CPTC), and this was where the journey started in 2008. In 2009, I was featured on Talk Up Youths talking about my illiteracy story and being around the cameras, the training from CPTC; and admiring work from people in the industry like Jay Will inspired me.
My CPTC certification gave me a chance to intern at CCN, the communication arm of the police force for 4 months. I got to videotape graduations and private function. In 2010, I got a chance to go back to CPTC to do a video production course.
7. That's amazing Tyrone. Now, what are some of the challenges you face as a multimedia professional?
 Some of the challenges are basically my competitors, lack of resources, not enough publicity and payment issues from clients. I try not to think about my competitors. Things that you can't control will make you stressed and you may lose focus on your dreams.
8. Where do you want to see your business in the next 5 years?
I would like to partner with someone and build content for people to buy, such as scripts and movies. I would also like to get investors so that I won't have to spend so much money on outsourcing equipment.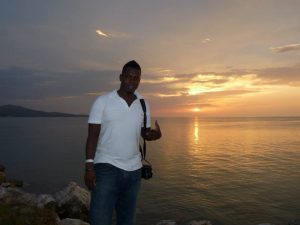 9. What message do you have for people with a similar story?
Preparation is key, as well as determination and drive. You have to be self-motivated but also be around people who are successful so that you can be motivated by their success. Try to have some background information and understanding of the field you want to be in. Formal education is important but (you should) try to have a skill.
Well said Tyrone and thank you for sharing your story!
Tyrone Simms is the owner of Tyrone Simms Productions. They specialize in videography, directing and cinematography.
Follow Tyrone on Facebook and Instagram.
Our Stories is a feature which shares the other side of Jamaican entrepreneurs: their innermost thoughts, inspirations, and personal stories. Are you a Jamaican with a story to share? Contact us [email protected].