On Thursday, June 7, 2018 Prime Minister of Jamaica, the most Honourable Andrew Holness and Senator, the Honourable Kamina Johnson Smith hosted a Town Hall Meeting at the Praise Cathedral Worship Centre in Mississauga, Ontario to connect with the Jamaican-Canadian Diaspora. Over 1000 participants attended the Town Hall with eagerness, anticipation, and in full support of the Honourable Prime Minister.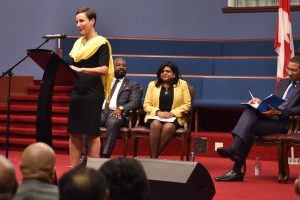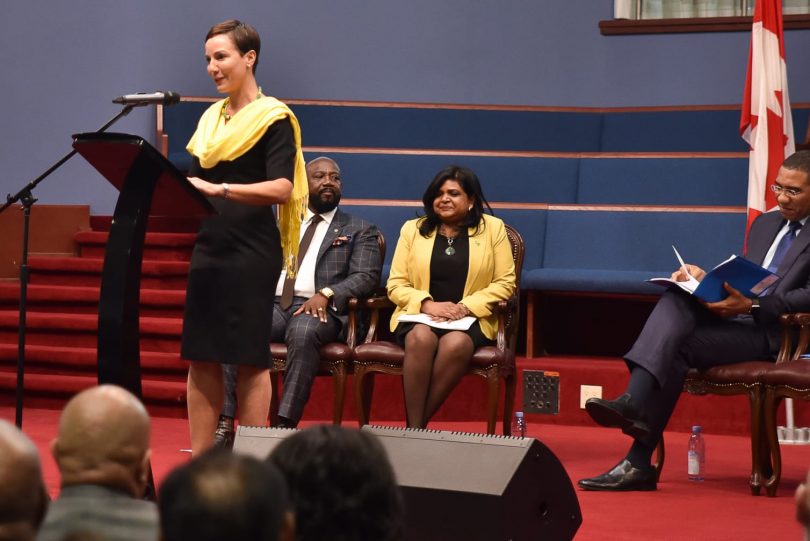 Following the formalities, introductions from the HE, Mrs. Janice Miller, and the Senator, Honourable Kamina Johnson Smith, the Prime Minister addressed the crowd for approximately forty-five minutes. He recognized the strong attendance as "a symbol of love, commitment, and concern for Jamaica."  Consistent applauses filled the room in quick burst, and the verbal reactions from the audience to parts of the Prime Minister's speech, caused waves of laughter throughout the room. Both the speech and the audience's response to the Prime Minister triggered "a tingling feeling" of positivity. The Prime Minister's encouraging speech, coupled with the fact that it was happening simultaneously with the Provincial elections, made this night feel like, "our night". Like, it was time for the Jamaican Diaspora in Canada to be heard and remembered.
Echoing from the founder of the church, Bishop Lennox Walker's welcome speech, Prime Minister Holness reminisced on "the bird." After Jamaica's independence, the government invested significant amounts of money in purchasing Air Jamaica in August, 1963. "Air Jamaica was a symbol of success, aspirations and independence. We can depend on our own." Yet, Jamaica's felt freedom was an expensive pursuit on the government's purse. That was the economic realities the country was faced with after independence. "I stand at a juxtaposition, to recognize the economic realities our country currently faces, while seeking to help our people realize their dreams: to make Jamaica a place where people can truly live, work, raise their families, do business, and retire in paradise," said the Prime Minister.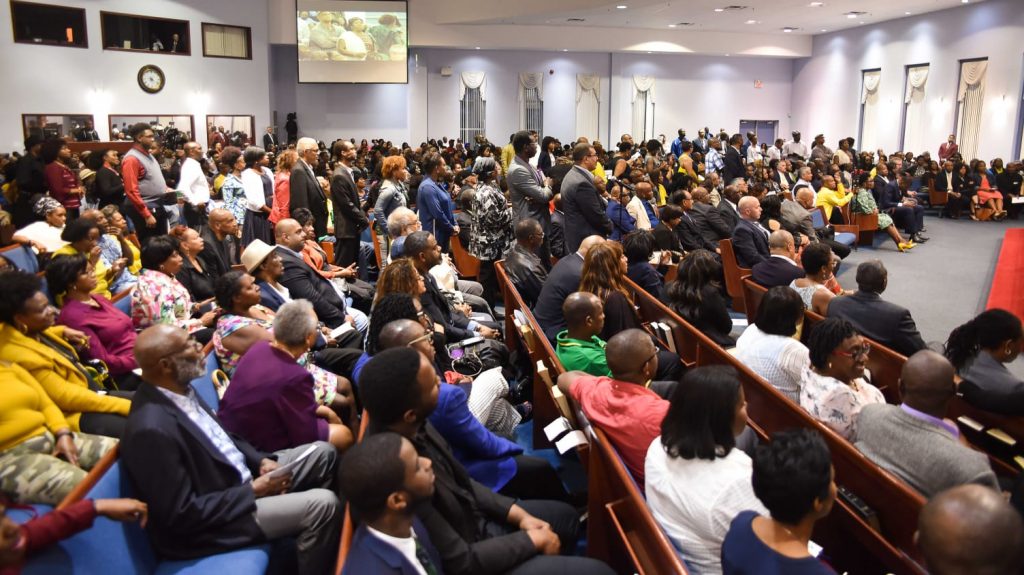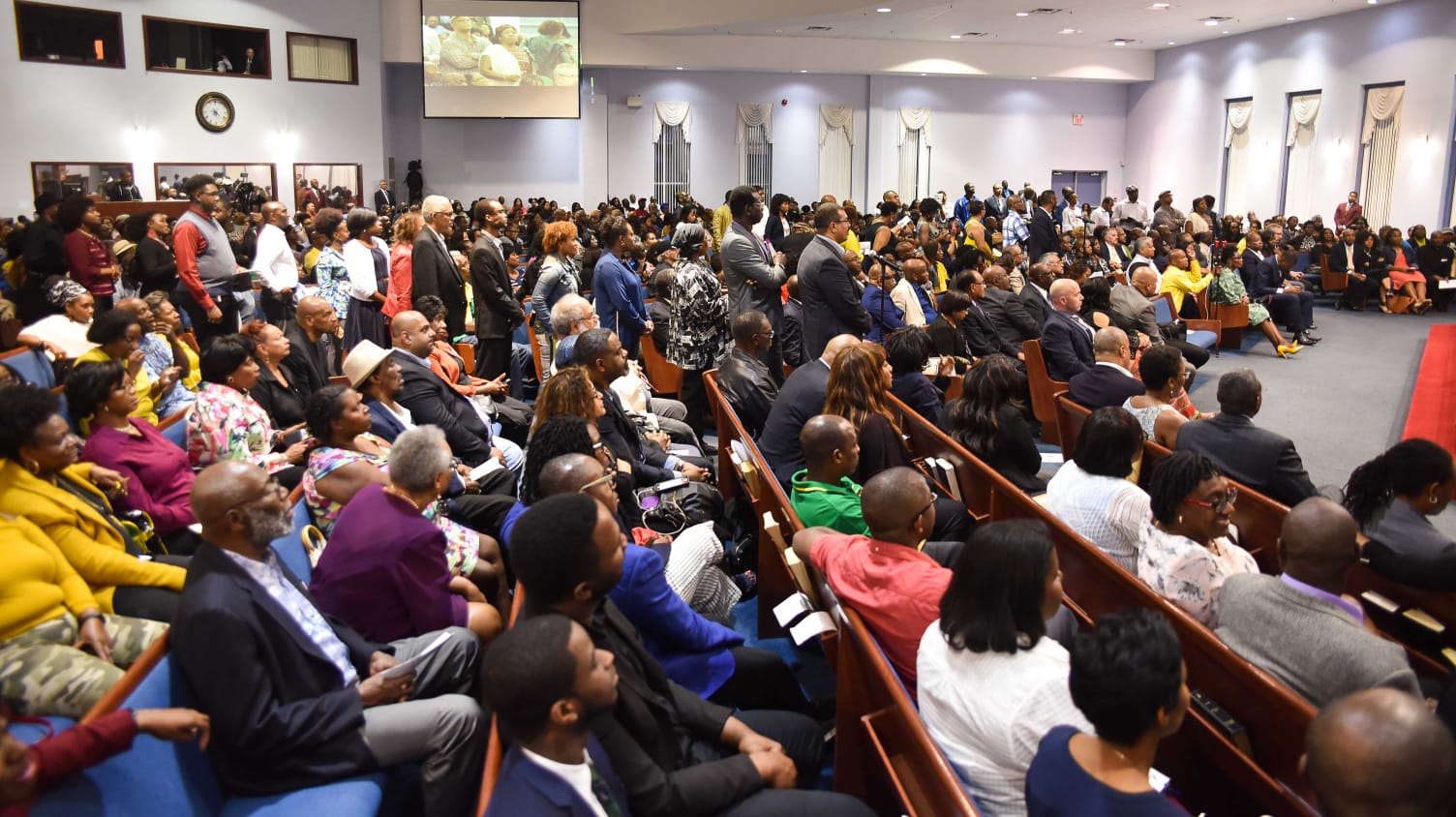 Following the Prime Minster's speech, question and answer sessions were conducted. Long lines were formed so participants would get their opportunity to speak to their Prime Minister. Opportunities for photos with the Prime Minister were provided thereafter, but ended abruptly, as the lines were just too long. 
Even while the Prime Minister left, participants stuck around, connecting with each other, and having full blown discussions at the late hour on a Thursday night. Perhaps, it was a reminder of independence night, all over again. Needless to say, it was an excellent visit on all fronts. The feelings of respect, love, commitment and concern for Jamaica was mutual between the Jamaican Diaspora and their Prime Minister.