Jamaica is a country filled with beautiful beaches, hotels, people, and great food! The food is as rich as the country's weather and culture, from spicy to hot, sweet to salty, it is delicious. People travel from all over the world just to taste what the country has to offer, and the country hosts thousands of destination weddings per year. If you are planning your destination wedding in Jamaica, here is a list of Jamaican foods that you must serve at your wedding, or try yourself.
Jerk chicken: Jerk is a style of cooking that is native to Jamaica, and the Jamaican jerk chicken is popular worldwide because of the amazing flavour. Mixed with popular Jamaican spices such as scallion, thyme, onion, and scotch bonnet pepper, it is sure to have you closing your eyes and moaning in delight. You can serve it at your wedding with Jamaican bammies, or the famous rice and peas.
Fried Plantains: Fried plantains are Jamaican delicacies which are mostly served for breakfast. The fruit which is shaped like a banana, and somewhat tastes like one, is good to eat just as is, but when fried it is even more delicious. This famous dish can be eaten with a slice of bread, biscuits, or even served as a side dish.
Jerk Pork: Jamaicans have amazing jerk chicken and also, amazing jerk pork! Seasoned with all of Jamaica's famous spices, this dish is sure to leave your guests wanting more.
Fish(steamed, fry, roast): Steamed fish, fried fish, roast fish, Jamaicans know how to make fish taste extremely good. If you don't want fried fish, there is steamed or roast fish, and as a Jamaican would say, "it taste well good". Stop by at local fish vendors, look for the recipe and give it a try, or if you don't want to do it yourself, there are dozens of great fish restaurants. Try serving some Jamaican cooked fish at your wedding for a meal, your guests will love you for it.
Manish Water: No, this is not a type of bottled water in Jamaica. It is a famous soup that is prepared with the heads and tails of goats. This soup is served at a lot of Jamaican events, such as parties, "set-ups", and Jamaican weddings. It is extremely delicious and usually contains dumplings, yams, carrots, and other delicacies. Serve it at your wedding as an evening treat.
Curried goat/chicken: Curry is very famous in Jamaica, especially curried goat and chicken. Popular Jamaican dishes for dinner, they can be serves with rice and peas, yam and dumplings, or even bammies. Don't let your guests leave Jamaica without trying it.
Gizzadas: These treats are popular in the Jamaican and Portuguese culture. The gizzada is a pastry with a sweet grated coconut filling, and a crisp outer layer. It proves to be an amazing dessert for parties, meetings, and weddings!
Ackee and Saltfish: Ackee is the national fruit of Jamaica, and ackee and saltfish it the national dish, and for a reason, it is delicious! It is commonly eaten for breakfast or brunch and cam be served with yams, dumplings, boiled green bananas, or bammies. Give your guests a treat at your wedding by serving them the Jamaican national dish.
Coconut Water: Delicious, refreshing, and healthy! It is a rich source of potassium, manganese, calcium and folate, and the fat in coconut water is good for you. Keep yourself and your wedding guests healthy by serving some coconut water at your wedding.
Breadfruit: This fruit is so popular that Jamaican artiste Chi Ching Ching sang about it, in his song entitled, 'breadfruit'. Roast or fry? It can be done both ways, and tastes great.
About Jennifer Borgh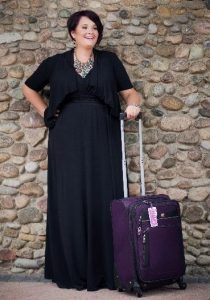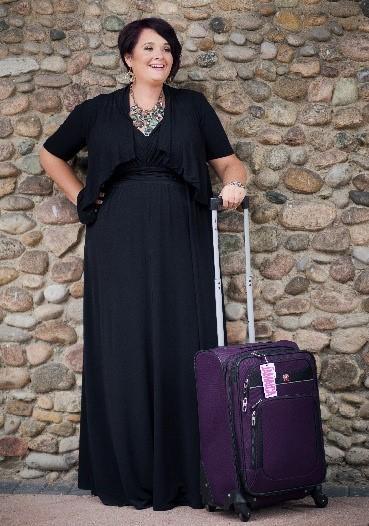 Specializing in destination weddings in Jamaica and the Caribbean, Jennifer Borgh and her team ensure every single detail of her couples weddings are taken care of.
Her extensive background in weddings and travel has taken her all across the Caribbean, and has made her an expert in her field. Being Certified by The Wedding Planners Institute of Canada, The Jamaica Tourist Board, Sandals Resorts and Travel Industry Council of Ontario, she is a professional in the wedding planning industry.
Jennifer's tireless devotion to planning amazing weddings, and her knowledge of the latest industry trends, has had her featured in numerous publications
[email protected]
www.borghinvilla.com
876-425-8222