Shenseea's latest single, "Beama," featuring New York rapper Lola Brooke, has sparked discussions on the roots of rap music in America. This long-standing debate gained momentum on social media recently after a Jamaican man posted a TikTok video encouraging Shenseea to broaden her musical horizons by venturing into rap. The video, however, received mixed reactions from Jamaicans, with some asserting that the artist was drifting away from her Dancehall roots.
In the video, the Jamaican man drew connections to DJ Kool Herc, born Clive Campbell, highlighting him as the Jamaican originator of Hip Hop in the United States. His video also reopened the conversation about the intricate ties between Jamaican and American musical influences, and how they impact Shenseea's artistic journey.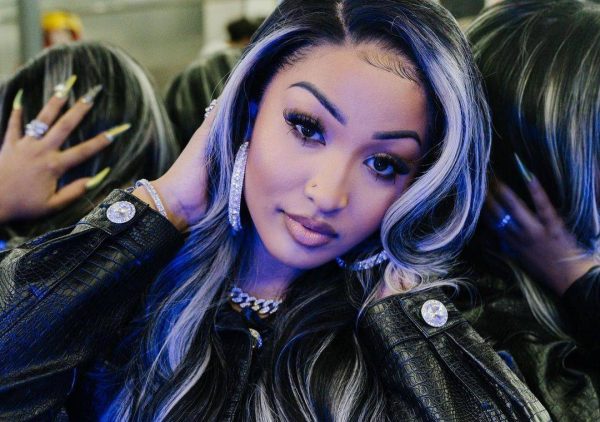 Rap Music Started in Jamaica
According to an opinion article published in the New York Times in 1988, rap music in Jamaica dates back to the 60's with the introduction of turntable sound systems. Here's an excerpt of the opinion piece.
"In the early 60's, when Jamaican sound-system operators had only a single turntable, they would employ the services of a slick-talking, rhyme-every-time person on the microphone. These slick talkers (also called chanters) would fill in between records so that the dancers would not wander away from the floor. The chanters quickly realized there was more money to be made talking or chanting on a record than talking between records, so they started recording."
Beama's Early Success
In just six days, "Beama" has amassed over 1.4 million views on YouTube, indicative of Shenseea's growing influence and the track's resonating impact. Fans have lauded the song, with one YouTube comment from @paradisepressJA reading, "Shenseea has BARS! I love that she can mix hip hop and dancehall. You can't be mad when hip hop comes from Jamaican music ," emphasizing the artist's adept blending of genres and cultural homage.
Beyond the Caribbean Shores
In recent interviews, Shenseea said she aims to mark her presence on the international stage. Her debut LP, ALPHA, featuring notable artists like Tyga and Megan Thee Stallion, signals her intent. With "Beama," she continues this trajectory, expanding her artistic repertoire and reinforcing her stance against being boxed into a singular genre.
Photo – Shenseea Instagram