QUESTION: Dear Legal Wiz,
My mother took me to Court and got an order to get the house I built and the land its built on, on the very first day the Judge saw us. I didnt get a chance to explain anything and the next thing I knew the Judge was telling me to sign something, which I did.
After a month my mother came and placed a paper on the door and after I took it down and showed a neighbour, the neighbour said 'Yu nuh sih seh yuh madda really get the court fi kick u outta u own place'. It was then that I really realised my mother got a real Court order to kick me off the property I built. I went to the court and the clerks told me I signed away my rights, and told me to ask the Bailiffs if they got something to throw me out already. I need to know if this is really true, and can really be done.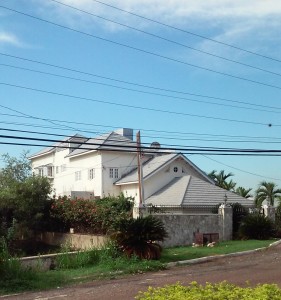 My grandmother who owned the land till she died had other children who are alive, but my grandmother was the one who gave me my spot to build my house. There is no title and I have been living in the house I built for over 15 years now.
When I went to collect back my papers from the lawyer who had them she explained that my mother wrote on the claim that she was the only child for my grandmother who left the house and title to her. She didnt come with me to court because I didnt have the money to pay her at the time. She said by the next court date she could come as I was going to start saving up from the job I just got after a long time out of work.
I am really wondering how the Judge never asked me anything, before telling me to sign. My wicked mother even told the Judge I was rude to her, and the Judge just listened to her.
I only remember the Judge asking me if I got a notice, and telling me that it was getting late so I was not to hold up the process. Please help me.
Jack Moore
RESPONSE: Dear Jack,
As strange as it may sound, your story is believable based on the experiences shared by others in the Resident Magistrate court. It is true that technically you signed away your rights. However with a good attorney you have a chance of reversing everything, if you can prove your report. No judge, resident magistrate or anyone for that matter should force or order anyone to sign.
There are other actions that seem to have been wrong and needs to be looked at with the help of a good attorney such as whether or not you were given a fair chance to defend yourself. You however acted against your own self when you did not read the papers before going to court.
The attorney who held your paperwork was hoping for another day, but frankly if she was not able to come simply because you had no money she should have at least returned your paperwork after going through it with you.
It is an unfortunate situation, but you need a very good attorney who knows the laws relating to land, tenancy, Jamaica house exceptionally well as your issues are many and complicated. The first step is to apply for a stay of the order, and that you can do without your mother even knowing about the application.
After all is said and done, with a good attorney, if the order is not reversed you can get compensation for your loss in a higher court.
We can assist you in connecting with a dynamic attorney from our network, so write and let us know if you have not gotten one.
Legal wiz
—————————————————————
DISCLAIMER:
The above does not constitute legal advice. The responses are prepared and published by inhouse senior journalists after research and discussion with attorneys-at-law and other specialists, as necessary.
The Legal Wiz networks professionals from all fields to serve the interest of all Jamaicans and persons relating with Jamaicans.