Sevana is a Jamaican singer, songwriter and actress. She plays the lead character, Renee, in the new critically acclaimed Jamaican web series, Losing Patience.  Her self-titled debut EP released in July, 2016 conveyed just that with melodies and lyrics that explore the nuances of the human condition. Her music is a refreshing balance of Reggae, Blues and Soul. Here is our conversation with Sevana.
Where in Jamaica are you from?
Savanna-la-mar, Westmoreland
Tell us about your background and how did you get started in singing?
It wasn't anything I thought about, I'd move around my house humming and singing all the time till I decided to enter singing competitions.
How was the transition to acting and what was the most difficult adjustment for you?
I can't say if there was a transition, I did my best to commit to the role once I was casted. The most difficult part of acting however was the timing, timing on line delivery, expression or any movement is key.
Tell us about some of the best roles you have played and movies/TV shows you have made appearances in?
Playing Renee for Losing Patience is my first real acting role. When I was 16 I was casted with my band members alongside Amena Blackwood Meeks when there was an effort to revive Mandora Story Time and I've been in several music videos but I'd say for sure that this is my first serious role.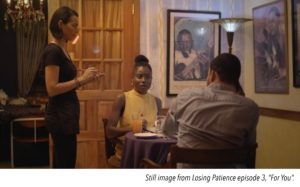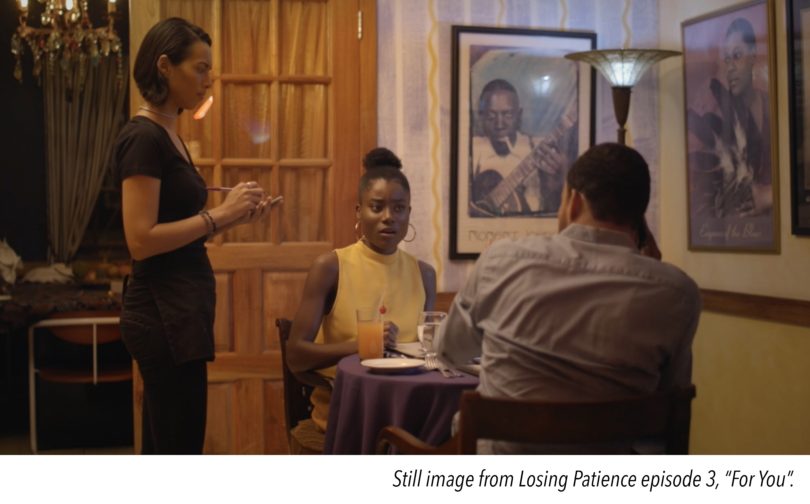 Tell us about the web series Losing Patience?
It follows the life of the protagonist, Renee, in everyday scenarios and how she maneuvers them. The cinematography is stellar, the direction and writing is great and it moves outside the typical Jamaican drama narrative that feeds into trauma.
As the main character, Renee Patience, of this series can you relate to the trails and adventures played out in Losing Patience?
Oh yeah, I've definitely been in scenarios where my patience is tested, maybe not in the same way but it's happened for sure.
What do your like about your role?
I get to be someone else for a bit.
Do you have any other new projects in the works?
I'm working on my album – to be released next year.
What advice do you have for young actors?
Listen to your director, learn your lines so you are natural and flexible in delivering in them, remember to separate yourself from the character and choose roles that mean something to you.
Your favorite Jamaican food is…?
Fried bammy!
My friend would say the strangest thing I do is…
Count my movements, for e.g. I'll count the number of times I brush each tooth among other things and my friends (after I explained it) thought it was pretty weird.
What makes you smile about Jamaica and Jamaicans?
Our actual smiles and the country's beauty.
Closing thoughts:
Watch Losing Patience online on Vimeo.
Learn more about Sevana at http://www.sevanasiren.com/. Be sure to follow her on Instagram, Twitter, and Facebook.