There are many reasons why so many couples choose to tie the knot in Jamaica. For one, Jamaica is ranked as the World's Leading Wedding Destination at the 2014 World Travel Awards Gala among many other highly acclaimed destination awards. If you are getting ready to walk down the aisle, here are five reasons to make Jamaica your wedding destination.
Jamaica's the perfect location for a fusion of a wedding and vacation, of romance and relaxation.  Here are 5 reasons why Jamaica Is A Top Wedding Destination.
1. Affordable cost
Choosing to get married in Jamaica can be a win-win for your dream wedding and your budget. Many resorts offer various wedding packages that can be customized to fit any budget. From private villas to all-inclusive resorts, local wedding planners are very accommodating and are capable of handling an intimate ceremony on the beach or a grand ballroom wedding often for much less than it would cost at home.
2. Easy to get a marriage licence
Getting a marriage licence in Jamaica is relatively easy and can be issued hours after landing land on the island provided that a prior application was made. Typically the wedding planner will make the necessary arrangements for the licence, however, if you choose to take the DIY route, you will be required to call ahead to the Ministry of National Security and Justice about a month before the scheduled day of arrival. You will be notified of requisite documents such as proof of citizenship, original certificate of divorce or death and notarized copies of translated documents where applicable.
3. Convenient wedding planning
Another plus to choosing Jamaica as your wedding destination is the convenience of leaving all the stressful details to the wedding planner. Expert, creative wedding planners are available at your hotel and throughout the island whose mission is to help you create the day of your dreams. They will handle negotiations with local caterers, musicians, florists, and even help you get your dress tailored.  Many resorts have a dedicated wedding planner whose services accompany the package you choose.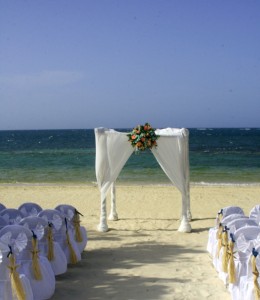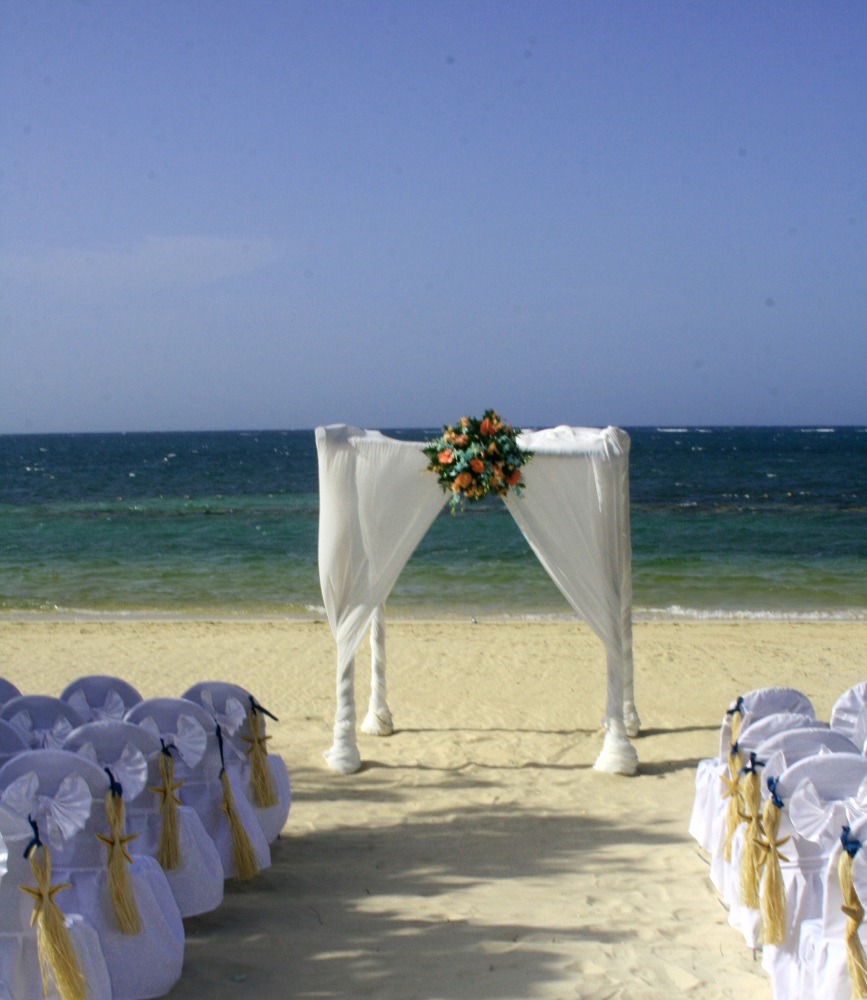 4. Spectacular scenery
The year round tropical climate that the country boasts provides quite the perfect ambience for a wedding in paradise. Whether you choose breathtaking sunset, picturesque countryside, shimmering white sandy beaches or luxurious gardens for the backdrop, your wedding photos will be the envied talk of friends and family back home. Expert local photographers are available to capture the ceremony as well as the scenery, sealing the memory of a lifetime for posterity.
5. Honeymoon in paradise
Many couples who get married in Jamaica also spend their honeymoon here. Many hotels and resorts pair the wedding ceremony with a honeymoon package, allowing the happy couple to celebrate their union in one of the most romantic destinations on earth. Depending on the resort, honeymoon activities can range from private candle-lit dinners under the stars, to exploring secluded waterfalls, or getting a couples' massage on the beach.