When people think of the Caribbean, they picture pristine beaches and the glistening turquoise waters surrounding the region's island nations and perhaps think about how lucky the islands' residents are to live in such a paradise. However, many Caribbean countries have embarked on development plans that involve selling off these natural assets to foreign corporations and political money lenders. A growing trend has seen Caribbean governments relinquish prime real estate and protected resources, selling off the birthright of their citizens in the name of economic development. The result is that more and more Caribbean citizens are losing access to their beaches. These are some of the elements that contribute to the loss of access.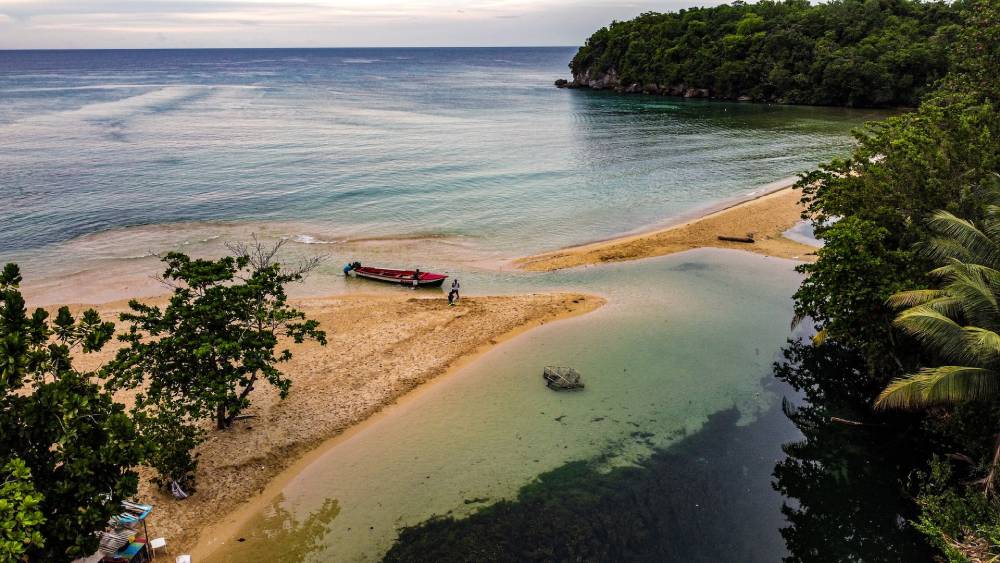 1. Political Ideologies & Decision-Making Reflect Remnants Of Colonial Mindset
The issue has been raised by the Jamaica Beach Birthright Environmental Movement (JABBEM), a group calling for the courts to create a legally binding right of beach access for the public. The group has joined with community representatives and the Jamaica Surfing Association to protect access to Bob Marley Beach in Bull Bay, which is not protected under the Beach Control Act of 1956, which they associated with the colonial era. Public access to the beach, which has long been known as serving as a spiritual haven for the influential reggae musician and local Rastafari community, is now threatened by the privatization. Organizers want it protected under the Prescription Act, which gives members of the public the "absolute and indefeasible right" to use any beach and access to a beach that has been used "without interruption" by the public for 20 years. Locals have been using Bob Marley Beach for over 20 years.
Good Read: 13 Things to Know About the Beach Stolen in Jamaica in 2008
2. Copying First-World Development Ideologies 
Development in the Caribbean tends to mirror development patterns established in Europe or the United States as politicians view development initiatives in terms of their favorite travel destinations, including Miami, London, or New York. Visions of skyscrapers, expansive roads, and vanity projects often divert funds away from more critical priorities for development such as education and health while ignoring the unique beauty and value of the Caribbean environment.
3. Prioritizing Foreign Investors
Governments prioritize "invitational" development whereby they offer benefits and incentives like tax exemptions to attract investors from overseas, who take advantage of these incentives and promise employment opportunities that will boost island economies and benefit the local population. However, these promises tend to fall short as most jobs created are low-skilled and pay minimum wages, while the highest pay goes to foreign workers. Profits generated by the developments go to tax havens or foreign investors.
4. Privatization of Beaches and Sale of Beachfront Properties Normalized
The government of St. Lucia had turned down an application to sell land adjoining the Pitons, two UNESCO heritage site volcanic peaks, but that decision was ultimately reversed, clearing the way to sell the land to Canadian senior executive at Dollarama Geoffrey Robillard. The construction project blocked public access to the landmark site. In Antigua and Barbuda, approval was given in 2015 to the sale of a 99-year lease on several public beaches to a private developer associated with James Packer, an Australian billionaire, and actor Robert De Niro. Laws passed in the Bahamas in 2018 permitted the sale of long-term leases of Crown Land, including beaches, to foreign investors. Jamaica has also seen protests against plans to change rights of access to a public beach to the benefit of a foreign hotel developer; Jamaica's government went ahead with the change despite the protests, citing the necessity of attracting investors and creating jobs.
5. Insufficient Advocacy From Civil Society 
In some Caribbean countries, there have been no strong protests against the sale of natural assets and/or access rights in the name of development. For example, when a local businessperson in Trinidad and Tobago built Port of Spain's first Movietowne complex, encroaching on a critically significant mangrove forest in the early 2000s, there was little opposition. And when local residents, who already faced poor water supplies were confronted with a project in a protected area that affected beach access, added to environmental pollution, and increased traffic flow, no public objections were heard.
6. Focus on Short Term Gains
The immediate financial and political gains from the development of land on the islands, especially of coastal land, through job creation and the injection of capital into local economies from projects involving hotels, villas, and private residences is often difficult for politicians and policymakers to reject.
7. Public Kept In The Dark
7. Finally, most local citizens are unaware of the corruption scandals that often accompany sales of sensitive environmental and national birthright properties. Developers often seek to skirt policies meant to protect the environment if they can, a practice that ultimately tarnishes the reputation of the government that approved development projects and erodes the public's confidence in its ability to make sound decisions in the future, while also causing irreversible damage to sensitive ecosystems.
Photo –  Deposit Photos and Andy ngucaj on Unsplash