Jamaican long jump athlete Wayne Pinnock used his first attempt in the qualifying round for the event final at the World Athletics Championships in Budapest to secure his place in history with a world-record jump of 8.54 meters (28.01837 feet) on 23 August 2023.  22-year-old Pinnock said he just followed his coach's instructions and jumped like he does in training. He added that he was "trying for this moment and it happened so I am grateful."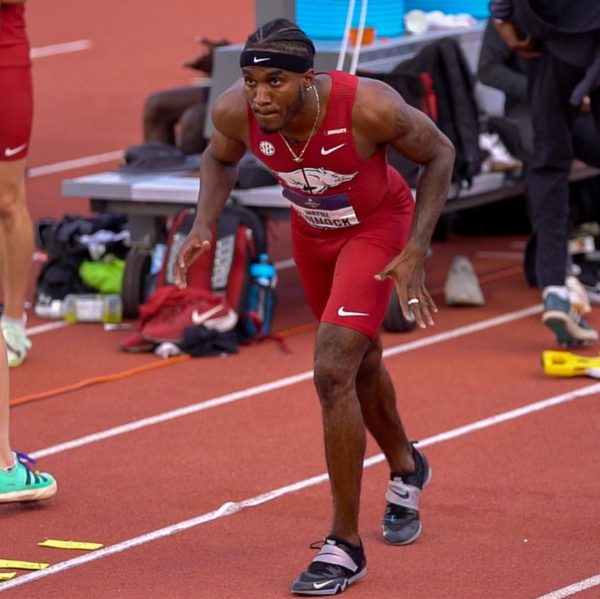 Here are seven things to know about long jumper Wayne Pinnock.
New Personal Best
His qualifying jump for the 2023 World Championships finals was an improvement over his personal best jump of the current season of 8.37 meters, which ranked fifth in the world.
Number 9 World Ranking
In 2022 at his World Championship debut at the tournament in Eugene, Oregon, he was ranked Number 9 in the world.
World U20 & NCAA Medalist
His previous honors include a bronze medal in the long jump at the World U20 Championships at age 18, a bronze medal at the NACAC U23 Championships, named NCAA champion, NCAA Indoor champion, and twice named National Champion.
Breaking Records in High School
In 2019, Pinnock broke a 26-year record at Vere Technical High School in the Class One long jump at the ISSA/GraceKennedy Boys and Girls Athletics Championships with a jump of 8.05 meters; breaking the record twice in successive jumps and becoming the first athlete to break the 8-meter mark in the event at Champs.
World Record Time in 110-M Hurdles
On the final day of the 2019 U20 Championships, he also ran a world-record time of 13.06 seconds in the 110-meter hurdles.
Inspired By His Father
He attributed his successful experience in making the finals while competing at the 2022 World Athletics Championships in Eugene, Oregon, to his father, who encouraged him to make his senior debut after he suffered an ankle injury that he thought would keep him from the tournament.
NCAA Triumph
Pinnock won the national title in the men's long jump at the 2022 NCAA outdoor track and field national championships with a jump of 8 meters (26 feet, 3 inches).
Photo – Instagram