An anime project entitled "Jamaica No Duppy: Rise of the Conqueror" is causing much anticipation on social media since the release of its trailer in July 2023. The creator of the project, Tolga Akcayli, whose mother is from St. Vincent and the Grenadines, emphasized that the project requires funding to get into full production. Akcayli is seeking a crowd-funded US$120,000 to bring the project pilot into reality.
The Adventure Begins
"Jamaica No Duppy" tells the story of Kai-To, a character who has a Jamaican mother and a Japanese samurai father, as he learns samurai customs within Jamaica's environment and explores the exciting folklore, history, and culture of the country. The story takes viewers on a journey into the realm of duppies – Jamaican spirits – and how their interact with the living world as Kai-To works to defeat the "Lord of the Duppy" whose goal is to avenge Britannia and rule over Jamaica by releasing a great duppy who is trapped in a silk cotton tree. Along the way, as Kai-To follows in the footsteps of his parents and grandfather, he meets Jade, a Jamaican schoolgirl and her sidekick, Beans, who is often mistaken for a cat but is actually an Elemental Red Jamaican Mongoose.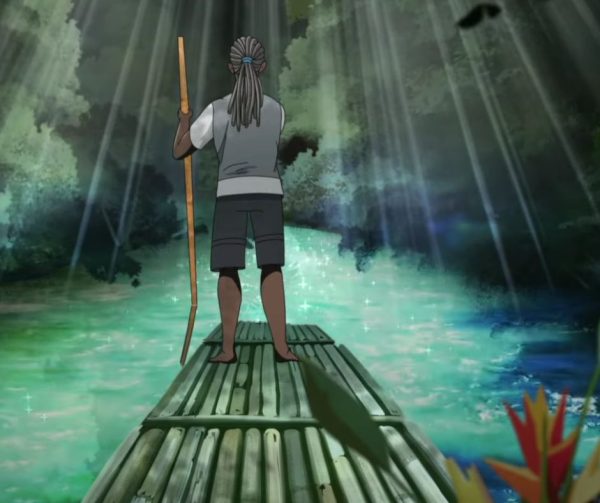 Perfect for Anime
The adventure tale is perfect for the medium of anime, a style of animation that originated in Japan – the first known anime dates from 1917 – that has become popular throughout the world. It is characterized by colorful graphics, exciting and unique characters, and action-filled storylines. It is associated with a large subculture of fans who attend conventions, purchase related merchandise, and dress up as their favorite characters.
The Official Trailer for the Jamaican Anime 'Jamaica no Duppy' has dropped!! pic.twitter.com/yJDuROWvjt

— Geeks of the Caribbean (@CaribbeanGeeks) July 31, 2023
Jamaica is the Star of the Show
"Jamaica No Duppy" features locations in Jamaica, including Half-Way Tree in St. Andrew, and a distinctive Jamaican music, including "Ramping Shop" by Vybz Kartel. In expressing his appreciation for the Jamaican-focused anime, a blogger from Blue Crescent Studio noted that "just seeing" places like Half-Way Tree and Cross Roads in an anime brought him considerable pride and that hearing "good ole patois" in Kartel's song had his head "spinning."
Anime Role for Jamaican Social Media Star
It is reported that Ethan Campbell-Reid, better known on social media as Yaadman Etan, will star in the Jamaican-based anime. According to Campbell-Reid, the project developed from a joke Akcayli made on TikTok suggesting an anime in which a samurai came to Jamaica and was attracted to a girl. The concept went viral and led to efforts to bring it to reality. In an interview with The Weekend Star, Campbell-Reid said he was grateful to be a part of the project because the character he will play embodies Jamaica's motto of "Out of Many, One People."
Photo – YouTube