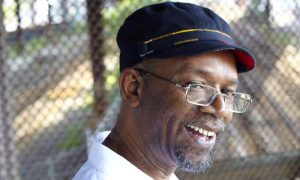 The second annual Love and Harmony cruise is already being titled as the greatest 'Caribbean experience' at sea. With a lineup of a entertainers like Beres Hammond, Marcia Griffiths, Sanchez, Mr. Vegas, Elephant Man, Patrice Roberts, L.U.ST., Rupee, Chaka Demus and Pliers, just to name a few, the entertainment will captivate music lovers of all ages. But the Love and Harmony team has also announced the first domino tournament at sea, hosted by Beres Hammond.
Dominoes
, like playing cards and dice, are something of a generic gaming device. They are simple building blocks that can be assembled in innumerable ways to create a large variety of games, ranging from the simple to the complex, from games in which the game-play is almost mechanical, to games that require great skill and strategy.
"During the first annual Love and Harmony, we had a few packs of dominoes for recreational play, but the demand was so huge we realized that we needed to purchase more for the next cruise. Well, Beres took the idea of playing dominoes aboard the cruise a step further. He thought we should make it a little competitive and make a tournament out of it. So this year we will also have the first ever domino tournament at sea hosted by Beres Hammond himself, who also loves to play domino" says Jabba.
The activities and parties aboard the ship are endless and the entertainment is the icing on top of this six day voyage. On 

March 24th

 sailing from Fort Lauderdale Florida, the luxurious Celebrity Summit will set sail to Montego Bay Jamaica, where it will make its first stop then to Grand Cayman. While at sea the Love and Harmony team, has pulled out all stops to ensure non-stop entertainment from start to finish. Ten parties, four concerts and one comedy show will make up the activities of the 6 day 5 night cruise. 
"Love and Harmony is a family getaway, appropriate for your grandmother, mother, father and the kids, all ages can enjoy Love and Harmony cruise" says promoter Jabba.
With the cruise only two months away it is highly recommended to log on to 
www.loveandharmonycruise.com 
and make your reservations for a cabin, payment plans are still available until February. This is guaranteed to be a memorable event at sea.