The event had been promoted for weeks beforehand and the buzz was gently building, the lineup contained the cream of roots cultural music, both veterans in the form of Anthony B and relatively newer artists like Perfect Giddimani.
Staged at the cavernous Amazura in Queens on Saturday February 22, 2023, the show was a resounding success! Patrons came out in droves and the venue – which is normally only filled to capacity for big time promoters – showed that concertgoers were starved of the type of music on offer and the selection of artists billed to appear. From the opening performance by Perfect Giddimani, the stage was set for what would turn out to be a memorable evening. Artists like Turbulence, Pressure Buss Pipe and the Grammy Award winning Kabaka Pyramid all brought their A-game to what would turn out to be an A-listed event. Special mention must be made of the band – Genna Roots who backed all the artists without missing a beat. Kudos to them performing for five solid hours with no hitch.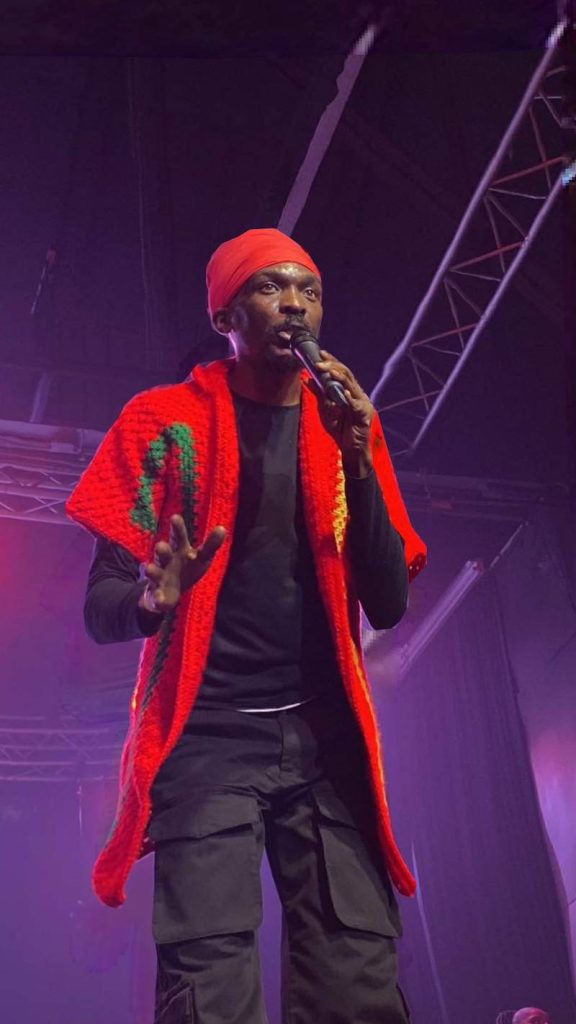 With a start time that was adhered to, leaving quite a few patrons bereft of seeing the opening acts, this fact alone set the tone for the tight ship that Antony B captained. The sense of unity from the artists performing on stage, transferred to the watching crowd – it was just a lovefest of celebrating what it means to be Black and Proud. The stage management was exemplary with no long drawn out pauses between performances, which also contributed to the building excitement as each artist was announced in a timely fashion.
Sound system entertainment was provided by the popular Bobby Konders – Massive B with the ubiquitous Jabba and Mountain Lion Sound, while DJ Chris the Dubb Master acted as MC. Black and Proud was presented by Anthony B's Born Fire Promotions and Marlon Folkes' Reggae Vibes Promotions. Genie Sweetness and her team provided excellent production management – her efficient and calm demeanor inspired front of house and backstage participants to follow her lead. Culinary treats were provided by 13 Spice with vibrant color presentations matching the pleasurable taste and flavor of primarily vegan dishes.
Pressure Buss Pipe turned up the heat even higher than anticipated with his special mastery of the stage and delivery of his songs. Headliner and co-promoter Anthony B implored all in attendance to live in love, which he brought to the forefront by giving up his stage time to bring on Kabaka Pyramid. All in all this was the perfect way to spend a cold Saturday evening in NYC. The only criticism from this writer was the lack of female energy on stage. Perhaps Born Fire Promotions and Reggae Vibes Promotions will cast their net a little wider for the next staging of Black & Proud so that we can all feel Black and Proud. The New York show was the fourth and largest in a series of Black and Proud presentations in St. Louis, Michigan; Little Rock, Arkansas and Oakland, California.
Photo – Anthony B