Patrick and LaRonda Blackburn are the owners of the Yeh Mon restaurant in Little Rock, Arkansas, and are committed to providing authentic Jamaican food to locals. They describe Jamaican food as similar to American cuisine, but with more spices and marinades that show influences from India and Africa.
Patrick Blackburn is from Jamaica, but moved to Little Rock after a stint in New York; his wife LaRonda is a native of Arkansas who comes from Forrest City. When LaRonda's family said there was not enough Jamaican food in the region for them to enjoy, the Blackburns decided to move back and address the need by opening their restaurant. They hope that they can share some Jamaican culture and heritage with the people in Arkansas with every dish they serve.
Patrick was born in Kingston and always helped out in the restaurants that were owned by his family members. He migrated to the United States when he was 18 and met LaRonda. They realized there was a need for a "Caribbean presence" in the neighborhood so they created Yeh Mon to share authentic Jamaican culture and food with Little Rock. They rely on recipes from Patrick's family to make their jerk seasonings and sauces, and the oxtail, curry goat, and jerk chicken are as authentic as it gets. The Blackburns also strive to create a dining environment that is welcoming to all and allows guests to relax, socialize, and just enjoy a great meal.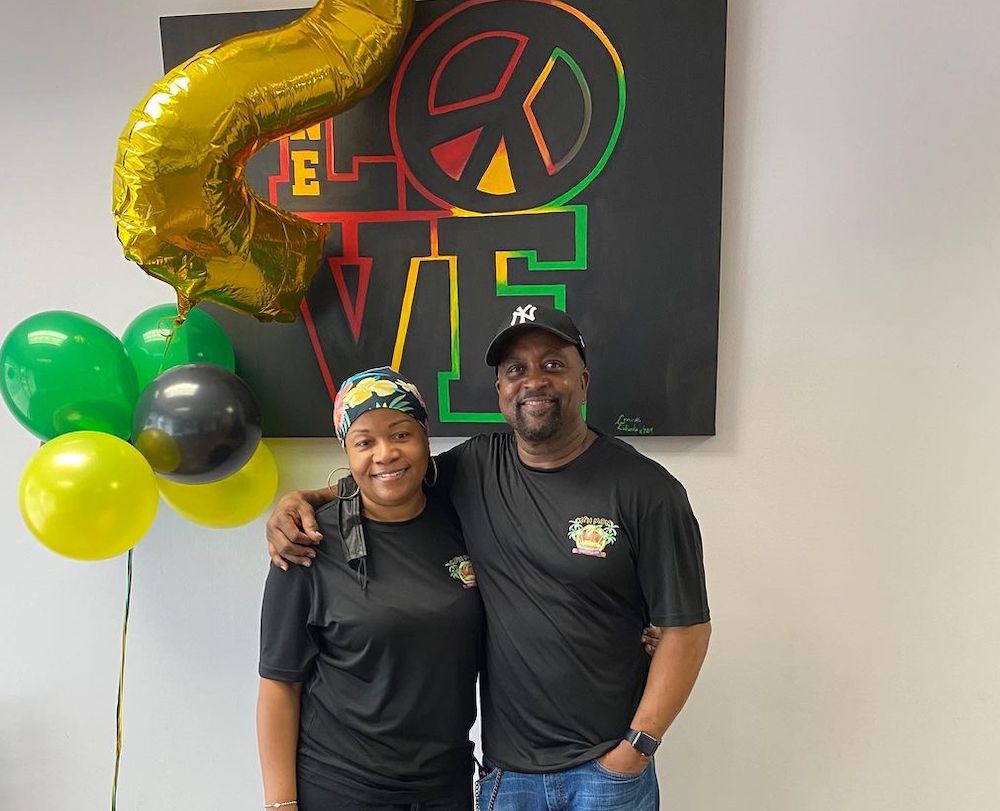 Patrick describes Jamaican food as similar to American food, he noted that there is always gravy involved with Jamaican dishes, and "Arkansans love gravy!" both Patrick and LaRonda said simultaneously. One of their most popular dishes is Jamaican-style turkey neck. Their jerk chicken, which marinates for 24 hours, is also very popular. Patrick added that their menu items are spicy, but not too spicy, and he has developed a good balance between heat and flavor that appeals to so many diners.
The most surprising thing about opening their restaurant has been the strong loyalty of their customers. In fact, the Blackburns shared a story about people who schedule their doctor appointments in Little Rock on the days that Yeh Mon serves its popular ox tail dish.