Do you want a great chicken wings sauce? The winner of the Wing Wars Greensboro, North Carolina this flavorful BBQ sauce offers flavors straight from mi yard!
Ingredients:
One 16 ounce bottle any store bought BBQ sauce
1 Red Stripe Beer
2 Cups Mango Juice
3 Table spoons Apricot Jam
2 Unseeded Habanero Peppers
1 Tablespoon Grace Jerk Spice
1/3 Cup Soy Sauce
1/2 Cup Dark Brown Sugar
1 -1/2 Cup Jamaican Rum
2 Tablespoons Apple Cider Vinegar
Method
Combine all ingredients in a large sauce pot an simmer for 2 hours (tastes even better once it sits overnight)
Serving Size
This recipe yields 100 portions
Chef's Tip:
This sauce is amazing with:
Chicken
Fish
Beef
Pork
Vegetables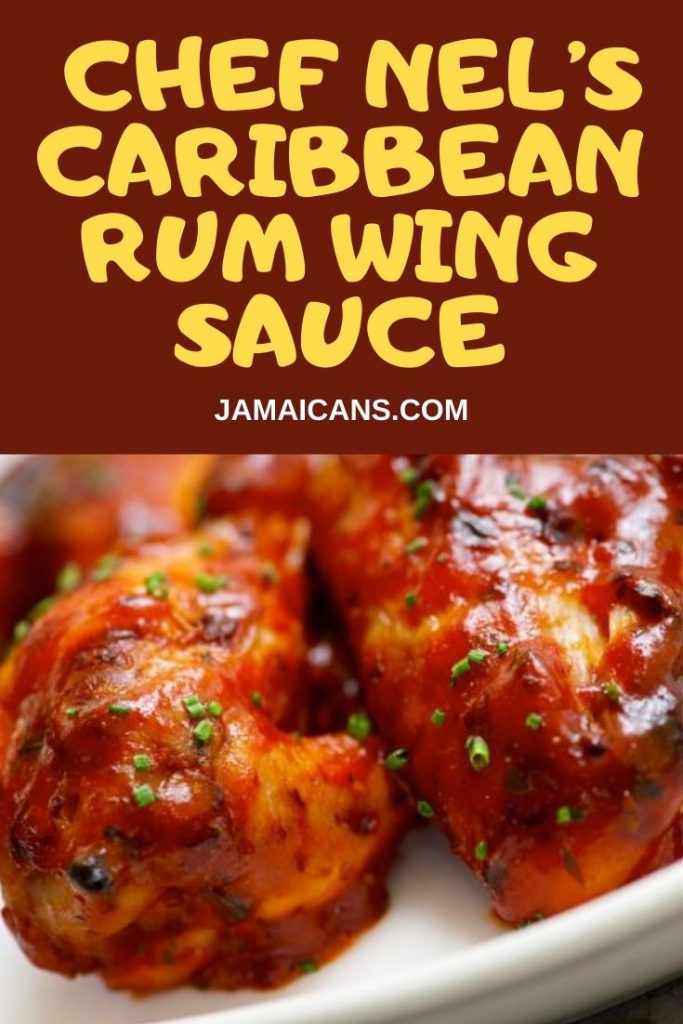 About ChefNel
ChefNel is innovative, unique, creative, passionate and inspiring! Using techniques and flavors from her Jamaican heritage, along with open-fire cooking methods allows her clients to experience a world of flavors in her menus.
She travels to her clients offering one-on-one cooking lessons, catering, personal chef services, meal prep, exclusive consultation in plant-based diets & group cooking lessons.
Email ChefNel  [email protected]
Website : www.chefnel.com