Saffron Jackson, the founder of the Zuree doll company and the creator of the Jamaican patois talking doll, was born in West Prospect, Bog Walk, St. Catherine. Her mother is a hairdresser, and her father was an electrician. She was raised by her grandparents, who placed a high value on education. Jackson attended three different high schools in Jamaica: St. Mary's College, St. Jago High School, and Sixth Form at St. Catherine High School. She also attended Shortwood Teachers' College. After college, she migrated to the United Kingdom where she worked in a Sixth-Form college for several years, and then decided to return home to Jamaica in 2012, hoping to get a job in the education sector there. Unable to find a teaching job in Jamaica, Jackson returned to the UK in 2013, where she secured a position as an SEN English teacher, working chiefly with children who have social, emotional behavioral challenges. She also works very closely with her local community, being the first representative of the Jamaica Diaspora Future Leaders in the UK to have a major role in organizing the first conference of that organization in Kingston in 2009. She is the founder of Jamaica Inspired UK (Jamin), and also served as vice-chair of the Jamaican Basic Schools Foundation UK for seven years. In 2007, Jackson received the Ambassador of Peace Award from the UPF, a subsidiary of the United Nations.
Q: Are you a business person or entrepreneur or both?
Both
Q: What was your profession before you started your business?
I am a Teacher by profession. I still teach as a substitute while I develop my business.
Q: Who or what motivated you to go into business?
My daughter Billie-Rae and the passion I have for my Jamaican culture.
Q: Did you face any challenges in mobilizing your capital?
Huge challenges were met as the start up is very high because it is far more expensive to produce black dolls( demand and supply) than white ones. In addition, the fact Toya speaks also increase the manufacturing cost as well. In the end, my cousin, a few other family and good friends helped me to raise the starting capital.
Q: Tell us about your business?
Zuree is a variation of the word 'Zuri' meaning beautiful in Swahili.
Zuree is a brand which aims to provide educational products including toys and dolls for mostly young black/mixed-race girls across the world. Zuree aims to bring diversity in the children's toys and merchandise sector into multicultural UK and the rest of the world.
Zuree dolls are currently the primary focus of the brand. The dolls are designed to represent black girls (who originate from Africa or the Caribbean) of all skin tones and hair textures.
Zuree dolls aim to empower young ethnic girls to feel confident about who they are. Every young girl, regardless of ethnicity, wants to play with dolls/toys that look like or are similar to them.
Zuree dolls are attractive as each doll produced has its own cultural identity and personality.
The brand will initially be launched in the UK. In the second/third year, it will be distributed across Europe, the Caribbean, North and South America and Africa where there is a large ethnic population.
Zuree Dolls is unique as it produces dolls which are able to speak with specific accents starting with Toya.Toya is the first of its kind in the world; a doll speaking with a Jamaican accent. This will appeal to Jamaicans and non Jamaicans alike. Dolls speaking in other BME languages such as Twi and Yoruba will also be available by the end of 2017.
Zuree is also now developing its first talking Patois Rasta Bear which will be available early this year.
In addition to the dolls, Zuree has produced a number of merchandise which will also be marketed worldwide as part of the brand. The first book of a series entitled "The Zuree girls' is now published and is available online at www.lulu.com. This book focuses on 3 girls from immigrant families who become friends at a secondary school in London. This book will highlight many teenage issues but will try to counteract the negative stereotypical views of black girls and their cultures as these characters are quite academic and very proud of their rich heritage.
As part of the Zuree brand, there are also other merchandise such as umbrellas, bags and other accessories for school. Zuree will also be producing a wide variety of other merchandise to be represented on the high street in the UK and worldwide.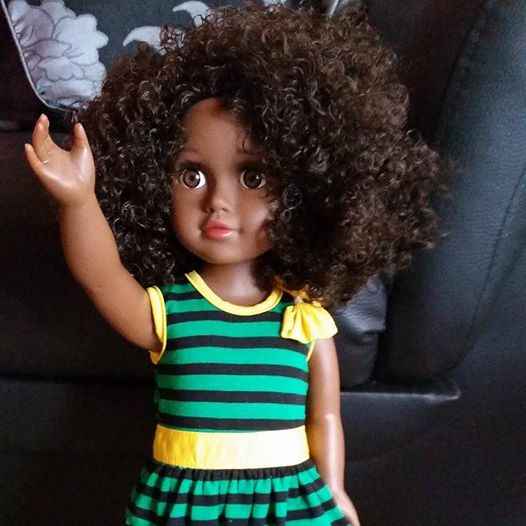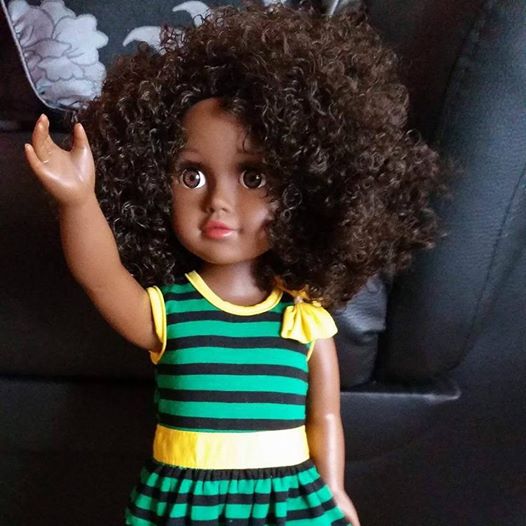 Q: Many businesses have a moment they call their "big break", whether it be a news story, a big contract etc. Have you or your business had that ""big break " yet?
Yes, my big break is making the front page of 'The Jamaican Star' on the 3rd of January, it was the perfect start to the new year as it opened up so many doors.
Q: Currently what is your biggest business challenge?
My biggest challenge is not having enough finances to fully accomplish the goal of Zuree.
Q: Other than the money what types of satisfaction do you get out of your work?
It is most satisfying to be in a position where I am able to promote my Jamaican culture worldwide. In fact, just watching how people react when the doll talks is extremely gratifying. In addition, being able to empower little girls to feel that regardless of their skin colour or hair texture they are beautiful.
Q: What motivates you on a day to day basis?
I am motivated by my daughter and my insatiable thirst to be a success, not just to make my family proud but to make people see the uniqueness and beauty of my country.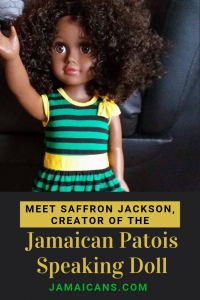 Q: How do you motivate people that aren't close to you and enable them to see your vision?
I motivate people by sharing my story on social media or give talks at events and schools.
Q: How do you remind yourself of what's important?
I remind myself of what is important by focusing on my goal at all times. I know exactly where I want to go so that is my drive.
Q. What time do you wake up and do you have a routine?
I rarely sleep for eight hours each night as my mind keeps roving. There is always a new idea I think will enhance my brand. Also, I normally wake up early especially when I have to work and because of my daughter.
Q. Do you have any hobbies?
My hobbies are surfing the internet for like-minded individuals and interesting articles as well as socialising with my friends and family.
Q. If the economy crashed hard and there was no more room for you in the business sector, what would you do with yourself?
There are always vacancies for teachers so I know I will be able to go back to the classroom.
Q: Seven day, six night, all expense paid, my vacation destination is…
JAMAICA!!!
Q: My favorite guilty pleasure is….
…feasting on sweets.
Q: My favorite Jamaican food is
…Manish water and jerk chicken.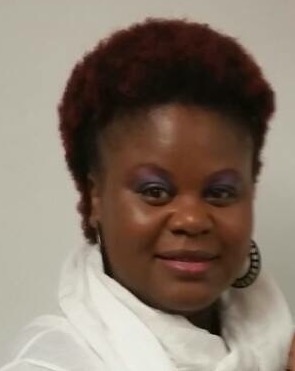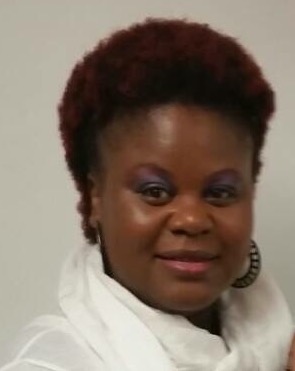 To Learn More about The Patois Talking Doll and the other Zuree Dolls Visit: