Jamaican Curry Shrimp is one of the easiest recipes to make. If you don't have an hour to spend cooking dinner over the stove this recipe is for you. You can make it in less than 30 minutes and it is quite tasty. Try my Jamaican Curry Shrimp Recipe
INGREDIENTS :
2 lb shrimps (peeled & de-veined)
3 sprigs of thyme
¾ teaspoon salt
¾ teaspoon black pepper
3 tablespoons Jamaican curry powder *
3 tablespoons butter or oil
1 large tomato diced
3 Tbsp Coconut milk
½ cup water
1 onion, chopped
1 Green bell pepper (julienned)
1 Red bell pepper (julienned)
3 cloves garlic
3 blades escallion
2 tablespoon cornflour
* Please note that Jamaican curry has a different flavor from other curries.
METHOD:
Wash the shrimp with vinegar and water (If frozen, thaw the shrimp. Add to a contain and run cold water on it for 5 minutes)
Season the shrimp with curry, black pepper and salt.
Set it aside shrimp in a covered container or a ziplock bag so it marinates.
Warm the oil or butter in a saucepan on medium-high heat
Sauté sliced seasonings (onion, Green bell pepper, Red bell pepper,cloves garlic, tomato diced, sprigs of thyme) in oil or butter
Add the shrimps to the saucepan.
Add coconut milk
Cook for 8 minutes or until the shrimp is pink.
Mix cornstarch and water. Add the mixture. Add curry if needed.
Season with more salt & pepper if needed.
Cook for 5 minutes.
Serve hot with white rice.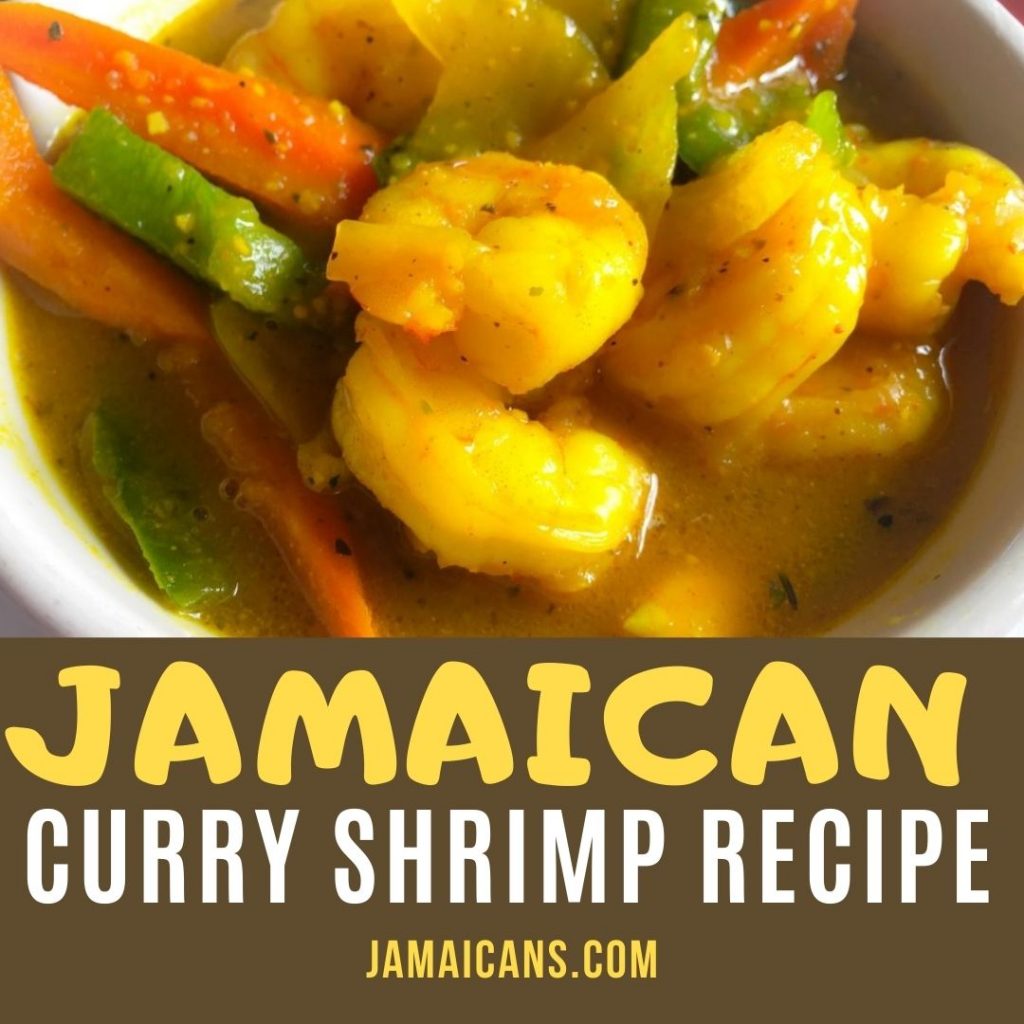 Photo Xavier Murphy