On May 24, 2023, it was reported in The Gleaner newspaper that Jamaican Canadian billionaire and executive chair of the National Commercial Bank (NCB,) Michael Lee-Chin, will take a three-month leave of absence to "focus on pressing business and personal matters."
A notice to that effect was also posted on the Trinidad and Tobago Stock Exchange, adding that the leave began immediately. Lee-Chin is also taking time away from his work on the boards of the National Commercial Bank Jamaica Limited (NCBJ) and Guardian Holdings Limited (GHL).
Friends and colleagues, I am so appreciative for the outpouring of concern in light of the recent announcement that I will be taking a break from responsibilities on various NCBFG Boards.

— Michael Lee-Chin (@Michael_LeeChin) May 25, 2023
These activities prompted concern, speculation, and questions about Lee-Chin's planned absence from the corporate scene. In a video of an interview posted on The Observer's official YouTube channel, Lee-Chin allays concerns about his health and explains his decision to take a leave of absence. He assured the Observer that he is healthy, noting that worries for his health appear to have arisen from the reference to "personal" matters for his three-month leave. In response, he told the Observer that his health is fine and that he had been to the gym the morning of his interview, leg-pressed 300 pounds, and did 90 minutes working out.
Here are Michael Lee-Chin's clarifications regarding his decision to take a leave of absence from his usual business pursuits.
He Takes Over COO Role At His Canadian Company
Through a media release issued on May 24, 2023, the NCB Financial Group (NCBFG) stated that Lee-Chin is stepping back from his executive position to temporarily fill the Chief Operating Officer position at his privately held investment company, Portland Holdings Inc. in Ontario, Canada until a permanent replacement can be found for the departing COO who is leaving after 25 years.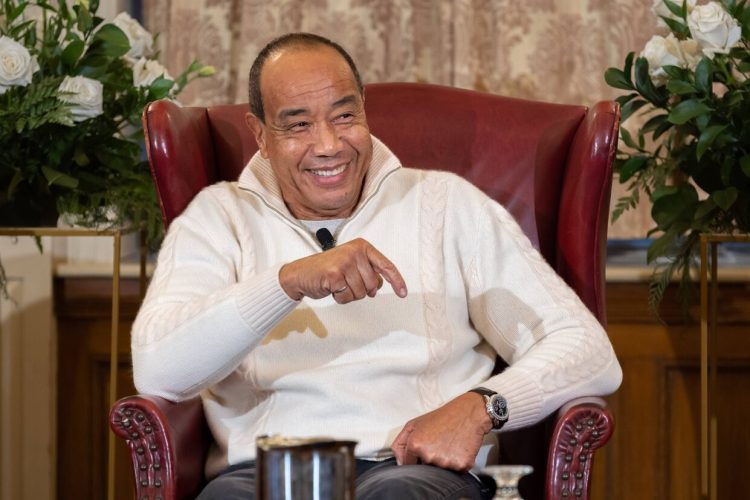 Good Read: Jamaican, Michael Lee-Chin, Listed as One of World's 15 Black Billionaires by Forbes
Placing Special Focus On Nuclear Projects
Following a year of negotiations, he signed a Memorandum of Understanding with the Canadian Nuclear Laboratory (CNL) by which he is promoting nuclear technology as a way to decarbonize the production of electricity around the world to help nations meet a carbon net zero target by 2050. His attachment to the CNL allows him to go to every country in the world to provide a way for them to meet the 2050 deadline via small modular reactors (SMRs) and hydrogen as fuel. Lee-Chin is determined to promote the nuclear technology of SMRs as a safe way to reduce the amount of carbon in the air and encourage countries to adopt this technology.
Lee-Chin Focuses On Improving Treatments For Cancer
To this end, he has invested in ITM Isotope Technologies Munich SE. The German-based ITM is a privately owned biotechnology and radio pharma group of companies that develop, produce, and supply targeted diagnostic and therapeutic radio-pharmaceuticals and radioisotopes. He believes that the modern method for treating cancer will be targeted radionuclide therapy, or TRT, which treats cancer at the cellular level by "zapping" infected cells without damaging neighboring cells. He notes that ITM is at the center of new treatments that are disrupting traditional chemotherapy and external beam radiation. Improving cancer treatment is a personal matter for Lee-Chin as his mother died from the disease in 2022.
NCB Is Currently In "Fantastic Hands", Says Lee Chin
He stated that the company has been very well-managed over the past two decades, and he realized that he does not need to be there for the next three months. The excellent health of NCB at this time allows him to step away to focus on his other consuming interests. In his absence, he is confidently leaving the company in the hands of Professor Alvin Wint as chair of the NCBFG board, and Patrick Hylton, the current chair of the NCBJ and GHL boards.
Photo – Official Twitter Page for Michael Lee Chin