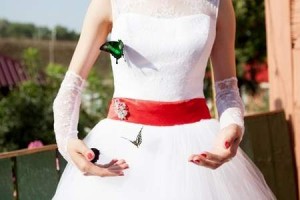 We asked our facebook fans to help answer a question submitted to us by email:  I am interested in having butterflies being released at my weddings in Jamaica and would like more information on this. Can you help us to get butterflies at my Jamaican wedding?
Iceila H. –  Well you have to get married when it is butterfly season in Jamaica.
Shanel  B. –  You can create butterflies using cartage paper and use crayons and glitter glue for decorations.
Gaby M. –  Poor butterflies!
Jim B. – I recommend hiring a Jamaican wedding photographer. They would know locations that have butterflies.
Be sure to add your comments below: Email us your travel questions. Be sure to check out our facebook fan page