Indiggo team members pose with goodie bags
On a sunny Saturday, March 23, creative industry professionals and aspiring entrepreneurs gathered in the Courtleigh Auditorium in New Kingston in Jamaica to exchange advice and ideas. It was the second staging of the INDIGGO Conference, "an event which serves as a medium through which creatives can network and have meaningful conversations with key industry players to (hopefully) bring about gainful opportunities."
The event featured artwork exhibited by local artists, a headshot photo-booth operated by StudioCraft, and displays for various sponsors doing promos and giveaways.
Jamaican-owned coffee brand Mountain Bliss 876
Throughout the day, speeches and discussions were held in the auditorium. Dr. Leahcim Semaj was the keynote speaker and his segment was entitled "A Creative's Purpose: Living Beyond Anxiety & Depression."
Following Dr. Semaj's appearance, a panel discussion, "Competing Brands: A Good Thing?" gave media personality, Dr. Terri-Karelle Reid, and carnival band directors Kandi King and Philip Palmer (Xaymaca and Xodus respectively), the opportunity to share their experiences as brand leaders.
This was a good lead into the workshop on "How to build a thriving brand through Digital Marketing" hosted by Kemall Brown.
There was discussion, "Sponsorship Negotiations with Corporate Jamaica for Creative Projects" featuring Jade McGhie of Romeich Entertainment, and Andrew Brown, Senior Marketing Manager of Trend Media Group.
Near the end of the day, the esteemed dancer and choreographer, Dr. L'Antoinette Stines, graced the auditorium with a presentation called "Building your Creative Confidence."
During her presentation, she said of dancehall dancers: "They're extremely confident inside their creativity." She lauded their spirit and athleticism. Her story of perseverance and triumph as a woman of color & Jamaican dancer fighting for respect and recognition abroad was emotionally moving.
The panel discussion, "The Exposure Call," with emcee ZJ Sparks, photographer Yannick Reid, fashion stylist Neko Kelly, and musical artist Agent Sasco, was also very inspiring and had me taking notes throughout.
Read what I managed to transcribe below:
"It's important to define what success means to you." -Agent Sasco

"Just because you don't well on the first job doesn't mean that can't do well on the next job" ZJ Sparks advised, "Be very careful of what you tell yourself. Be mindful of the discussions that you have with yourself"

"Advice for upcoming photographer/videographers… you have to be able to observe what you think about passionately, think about your technical skill, and think about how to run a business.", Yannick Reid shared, "Photography/videography is a service business. You will be working with people. You have to understand people.
Do they like the product, was it on time, do they like me? Work on yourself in terms of business and communicating with people.
You need to be able to communicate with people when things are going wrong."

"Advice for upcoming stylists, those who are already stylists. You have to be innovative. When I went to stores, I could not get the clothes I wanted to shoot with. I had to use my best friend's stuff and my mom's stuff and go thrifting." said Neko Kelly, "Be on time. When you're not on time, you throw off everyone else."

"Appreciate your journey because it will be different from the next man and you can't really watch people like that.
Failure is not a crime. It's okay for things to not work out and you learn from it." -Agent Sasco

"Comparison is the thief of joy", said ZJ Sparks, "Keep focusing on where you want to go and hold your lane."
The Indiggo Conference successfully brought many young people together to hear from artists making strides in their field. Next year should bring forth even more greatness.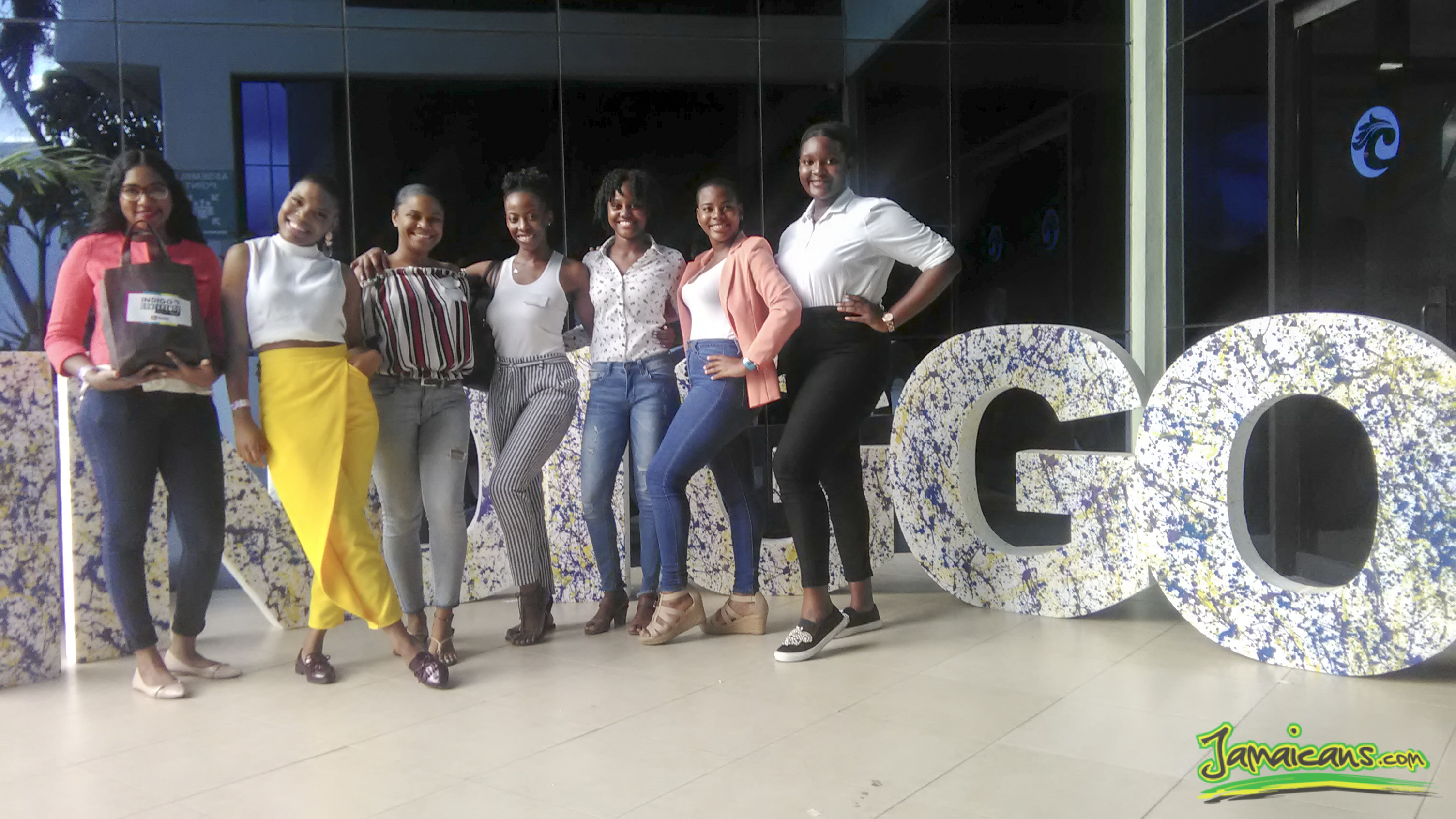 Words and photos by Jeana Lindo.