The Jamaica Tourist Board (JTB) will present a free "Business Building Workshop" from 9 May to 11 May 2023. The workshop will be hosted by Destination Jamaica and is being presented jointly with ACTA. It will consist of three, hour-long virtual professional development sessions with Sandra McLemore, a television host and travel industry expert.
Three-Night Stay Prize Giveaway 
Every session will offer travel agents useful tactics that will help them streamline their business operations, obtain new clients, and increase their revenue. Agents will also have the chance to enter and win a prize giveaway every day for a three-night stay for two at one of three all-inclusive hotels: the Royalton Negril Resort, the DeCameron Club Caribbean, and the Secrets St. James Resort.
According to Angella Bennett, the JTB regional director in Canada, the board is committed to supporting its Canadian travel partners with direct investment in their business. The JTB provides support all year but is especially proud to host the workshop series and prize giveaway to celebrate Travel Advisor Day in May. The board hopes that the seminars give agents practice methods and tools they can apply to their own businesses to succeed in the increasingly competitive travel marketplace.
Good Read: 3 Jamaican Properties Included on List of Top 50 Caribbean Inclusive Resorts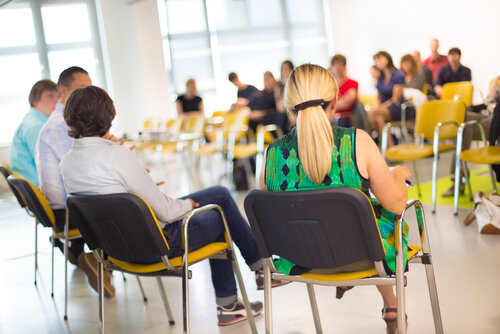 Career Development Training 
The workshops are designed for travel agents of all levels of experience, providing them with coaching that can be applied to both independent agents and individuals who work in large agencies. The workshops will be given in English and are free of charge to agents. Each one will feature a question-and-answer period, and presentation slides will be available for viewing and downloading for a limited period following each virtual workshop. The workshops will cover planning fees, ways to address poor organization and time management in their business, and how to generate new business leads.
The JTB was founded in 1955 and is based in Kingston. A public company, it is governed by a board of directors appointed by Jamaica's Minister of Tourism. The agency is responsible for international tourism marketing and promotion of Jamaica with a mandate to promote the country as a preferred travel destination, find new consumer groups, develop new relationships with travel partners, and provide timely and useful marketing information to its partners around the world. The JTB has received considerable recognition for its exceptional leadership and outstanding service from industry and trade partners in the region and worldwide. In addition to Kingston, the JTB has offices in Montego Bay, Miami, Toronto, and London.
Photo – Deposit Photos