Jamaican-American actor Sheryl Lee Ralph was the winner of the 2023 Critics Choice Award for Best Supporting Actress in a Comedy Series for her performance in the role of "Barbara Howard" in the series "Abbott Elementary," a rockumentary headed by Quinta Brunson. Ralph received the award at the Critics Choice ceremony on Sunday, January 15, 2023, and gave the legendary actor Sidney Poitier her thanks for believing in her abilities early in her career in her acceptance speech.
In her emotional address to the audience, she remembered how, at the age of 19, she considered every mistake she made, every rejection, and every "no" as a message telling her that there was no place for her in the entertainment industry. However, Sidney Poitier told her, "You're a damn good actress," which gave her hope. She went on to say that God led her to a woman named Quinta Brunson, who also believed in her and told her, "Ms. Ralph, I'm not sleeping on your talent." Ralph described her co-stars and crew on "Abbott Elementary" as "the best " on television. In her conclusion, she wanted everyone who was watching to know that, "People don't have to like you, people don't have to love you, people don't even have to respect you. But when you look in the mirror, you better love what you see!"
Ralph, 66, had already made history with her win of the Outstanding Supporting Actress award at the 2022 Emmy Awards ceremony in September when she picked up the trophy for her role of "Barbara Howard" in "Abbott Elementary" as well. With the award, Ralph became only the second Black woman to win an Emmy in that category since 1987, when Jackée Harry won for her role in "227."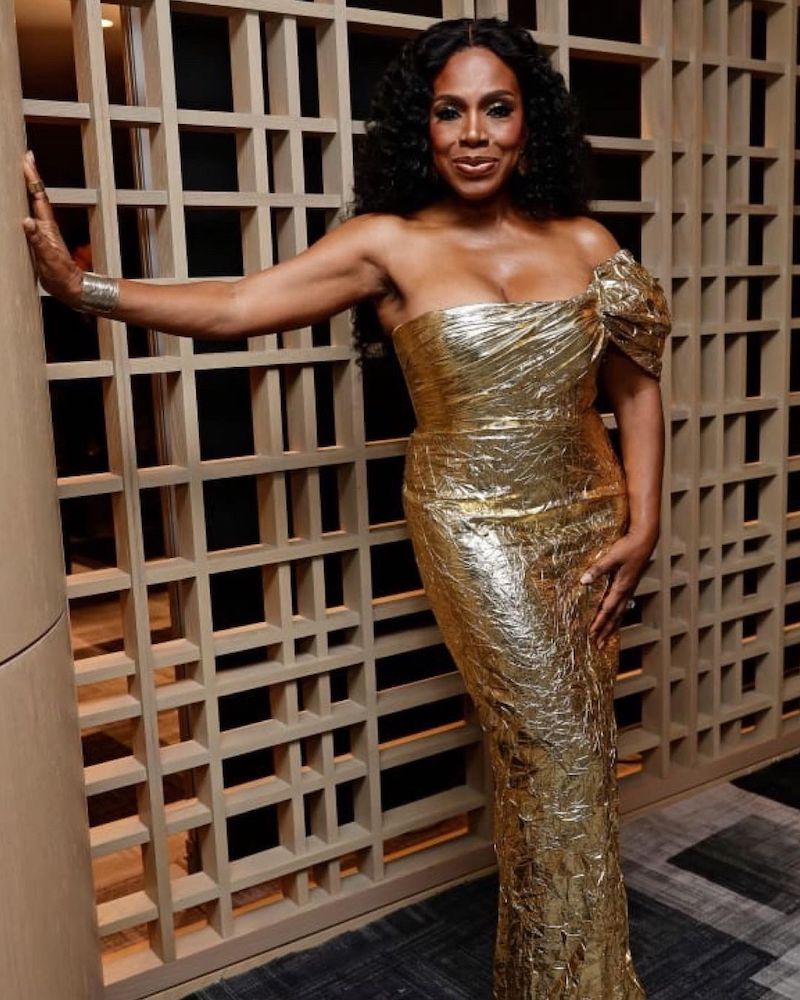 Her acceptance speech at the 2022 Emmy Awards was a highlight of the evening as it included Ralph singing a portion of the 1993 song, "Endangered Species," by jazz singer Diane Reeves. She then spoke to the audience with emotion, telling anyone who ever had a dream and felt that it wouldn't or couldn't come true that "this is what believing looks like" and "This is what striving looks like," before telling them to never give up on themselves.
Photo – Youtube/Sheryl Lee Ralph