The United Nations Association of Broward County Chapter (UNA Broward) announced that Lauderhill City Commissioner Denise Grant, was recognized for her achievements with the Sustainable Development Goals Leaders Award on  September 28, 2023, at the Annual Sustainable Development Goals Leaders Award luncheon, held at the City of Tamarac Community Center. The award honors the achievements of those who have tirelessly worked to advance 17 sustainable development goals defined by the United Nations (UN). The award honors Commissioner Grant for her continuing dedication and initiatives that have made significant contributions to realizing the UN's goals in Broward County. UNA Broward was established in 1985 and operates as a community-based chapter of the United Nations Foundation. Its goals are to promote the principles and values of the United Nations by working collaboratively to address global challenges at the local level.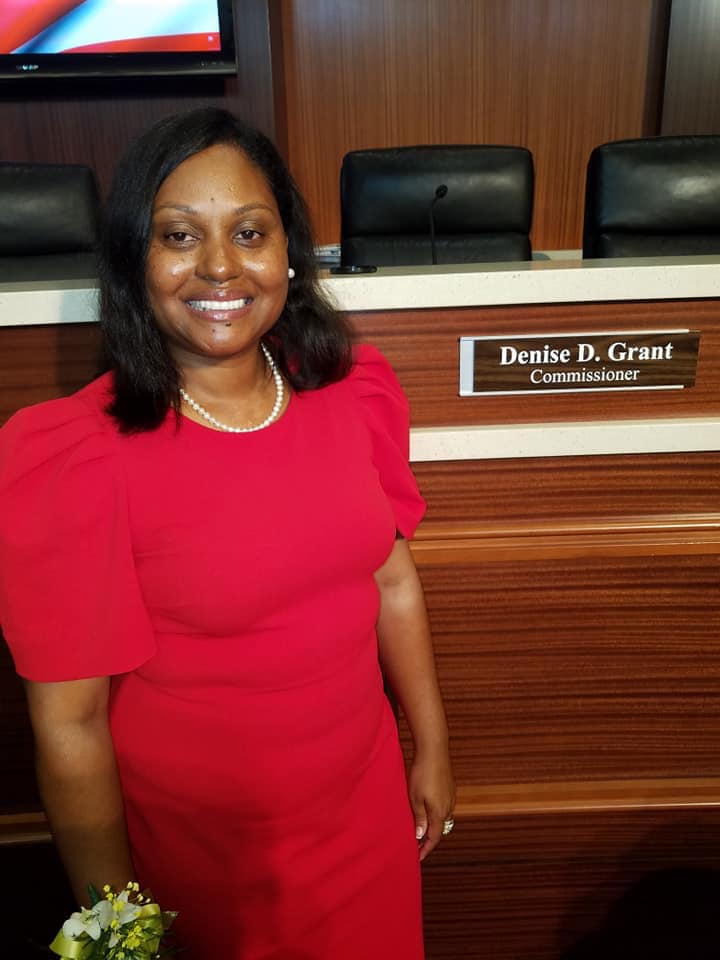 Grant Awarded for Contribution Toward Un Goal #8
Commissioner Grant was specifically honored for her outstanding work toward the advancement of the United Nations Sustainable Development Goal Number 8, which involves decent work and economic growth. This goal centers on developing resilient infrastructure, promoting inclusive and sustainable industry, and fostering innovation. Grant has provided visionary leadership and commitment, which have enhanced economic opportunities, encouraged entrepreneurship, and fueled sustainable growth in Broward County. Serving on the Human Development Board of the National League of Cities, Grant is noted for the advancement of unity and bridge-building initiative, Unity in the Community. The UN's Sustainable Development Goals address a wide range of global challenges, which include eradication of poverty in all its forms, striving for gender equality, and acting to fight against climate change. Grant was recognized for her efforts and dedication that have made significant contributions toward realizing these goals in Broward County.
Calls Award a "Humbling Honor"
Upon receiving the award, Commissioner Grant said it was a "humbling honor" that she was grateful to receive. She was happy to be recognized for her efforts in advancing Goal #8 as part of the UN's international agenda. She stated her belief that it is everyone's collective responsibility to create resilient infrastructure and foster innovation to improve the community. She reiterated her commitment to doing this work and creating a better and more equitable future for everyone.
Experience in Community Leadership
Denise D. Grant was born in Manchester, Jamaica. She was first elected Commissioner in 2018, and her current term, which began in November 2022, will run until November of 2024. She is the director of client management and business development at Pollard PLLC, a boutique competition law firm specializing in non-compete, trade secrets, and trademark litigation. At Pollard, she has headed initiatives designed to encourage strong links to the community, develop brand awareness, and giving back to the community. Grant has guided the firm toward relationships with organizations with ties to South Florida, including the Fort Lauderdale Chamber of Commerce, the Jewish Federation of Broward County, WLRN/NPR, and the government of Trinidad & Tobago, among others. She has planned and hosted a variety of functions that include fundraisers for charities and political candidates and educational workshops. Before she relocated to Fort Lauderdale to join the firm, she worked for the consulting firm, McKinsey & Company, in New York City.
Photo – Facebook