The Jamaica College robotics team made history in 2023 when the team was chosen from over 191 teams from around the world to receive the MOTIVATE Award at the first official Tech Robotics Challenge in Houston, Texas.
Although the team had some difficulties traveling to Houston with two delayed flights and their robot being left in Miami, they persevered with the help of their coaches to become the first Jamaican team, and the first from the Caribbean, to be presented with the award in recognition of their achievement.
Funds Raised by Teachers & Coaches 
The team acknowledged a number of teachers and coaches who offered constant support and sustained efforts to obtain the funding and resources the team needed to make the trip.
Particularly, the team acknowledged the aid provided by coach Pounall, who ensured that their robot performed at its peak level and that the drive team will well-prepared to take advantage of the robot's capabilities. Pounall's expertise and leadership were critical elements to the success of the team. Ms. McKinley also received thanks for her help in ensuring that the engineering portfolio was grammatically correct and ready to be presented to the judges.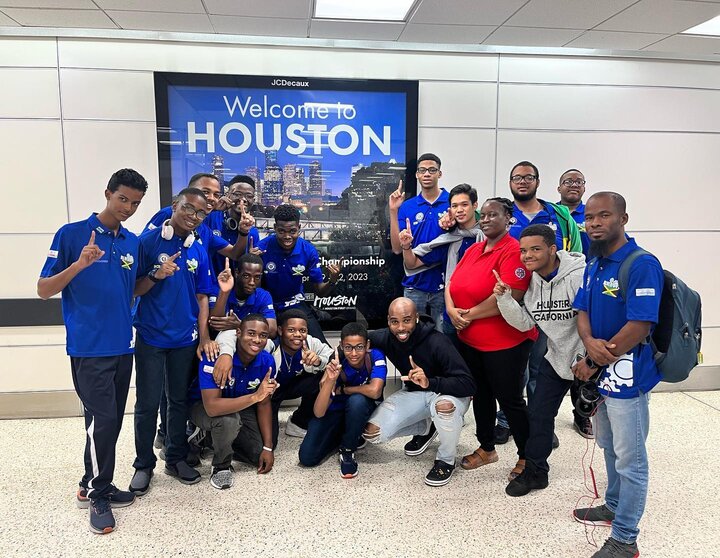 Corporate Sponsorship Strengthened Output
Finally, the team thanked its sponsors, the NCB Foundation, Gore Family Foundation, National Baking Corporate, Jamaica College, and Freshhh.ink for their support of the development of STEM and for uplifting young people in Jamaica.
The First Tech Challenge involves teams of two to 15 members aged 12 to 18 who design, build, program,  and operate robots that then compete head-to-head in an alliance format. They receive guidance from coaches and mentors and develop STEM skills while applying engineering principles and learning the value of hard work, innovation, and sharing of ideas. The teams raise funds, design and market their team brand, and compete for awards in doing community outreach. The participants in the competition also have access to many millions of dollars in college scholarships. The FIRST Tech Challenge is one of four major robotics programs that are organized by FIRST. The others are FIRST Lego League Explore, FIRST Lego League Challenge, and FIRST Robotics Competition.
Photo – Official Facebook Page for JC Robotics Team