Jamaican singer Delta Bennett won the award for the Most Performed Song of the Year at the 30th Annual BMI (Broadcast Music, Inc.) Latin Awards ceremony on March 21, 2023, held at the Beverly Wilshire Hotel in Beverly Hills, California. The annual awards honor the top Latin songwriters and music publishers of the year. Bennett, who won for her song "In Da Ghetto," was one of the 34 first-time winners at the Latin Awards.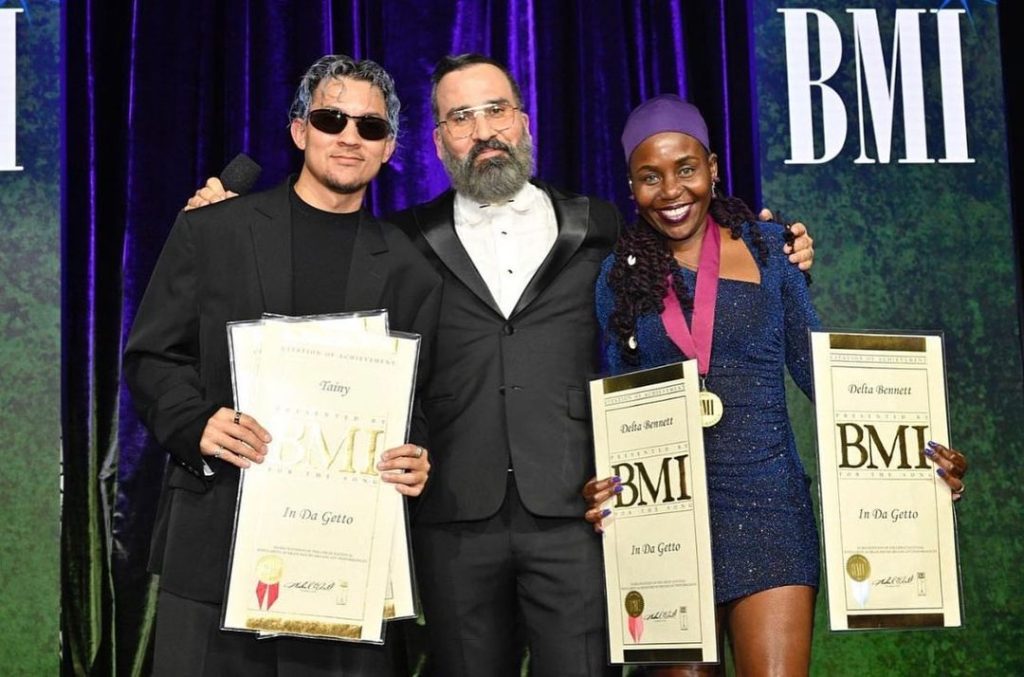 Bennett was the lead singer on the song in a 1993 production by the legendary David Morales and the Bad Yard Club. The song was also sampled by J Balvin, the Colombian singer, in his global hit "In Da Getto." It was released as the fifth single from Balvin's fifth studio album, "Jose," and it has since been certified gold in Portugal, Poland, and France and received 2x platinum certifications in Spain and Mexico. Balvin's "In Da Getto" also hit the top on Billboard's Latin Airplay chart and peaked at Number 5 on the Hot Latin Songs chart, Number 2 on the Hot Dance/Electronic Songs chart, and Number 90 on the Hot 100 chart. J Balvin performed the song live on television at the 64th Grammy Awards as well, with a sample of Bennett's vocals sounding in the background.
Bennett told an interviewer for The Jamaica Observer that she was excited to have the song, which was a hit for her some 30 years ago, sampled by another artist. She added that her children were thrilled to know that the artist was J Balvin. Bennett is also happy that her song got so much exposure at the Grammy Awards ceremony as it was presented to a younger generation at a new level.
Bennett is originally from Sligoville in St. Catherine, Jamaica, and attended Dunrobin High School in St. Andrew. She recorded "In De Ghetto" in Kingston at the Mixing Lab studio in 1993. It was co-produced by Sly Dunbar and Handel Tucker, who both played on the track. She said that she always believed in the song and in herself as an artist. She thought the tune would become an anthem because "it's catchy and has a vibe that makes you want to dance." It was popular on MTV's "The Grind" and on the radio in the United States as well as in the clubs after its initial release. Following the success of the song, Bennett and Morales joined forces again for "Whine Up Yuh Body," another hit in the clubs. It reached the Top 20 on the Billboard Dance Chart in 1995.
Photo – Delta Bennett official Instagram page