The Athletics Integrity Unit (AIU) has imposed a four-month ban on Rushelle Burton, the Jamaican former World U20 sprint hurdles silver medalist for a violation of anti-doping rules. Also facing a four-month ban for doping violations is the 2022 American World Championship 200-meter finalist, American Tamara Clark.
Charged Under WADA Code
Both athletes were charged in regard to Rule 2.2 of the World Anti-Doping Agency (WADA) Code, which addresses the possession of a prohibited substance or method. In these cases, the method was an "IV infusion" above the permitted limit in an "impermissible" setting. Both Clark and Burton voluntarily admitted to the offense and were given a reduced sanction of four months under the Code. It has been reported that both the AIU and WADA agreed on the sanction after their admission. The sanctions were imposed for the period from February 1 to May 31, 2023, which allows them both to enter competitions again on June 1, 2023.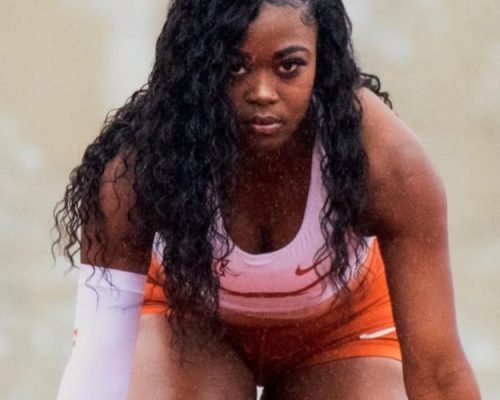 Burton's Background
Jamaican hurdler Rushelle Burton was born in 1997. She was the initial Jamaican athlete to compete at the 9th IAAF World Youth Championships in Ukraine in 2013. She also competed in the women's 100-meter hurdles at the 2017 World Championships in Athletics. She earned a degree in Kinesiology and Health at the University of Texas at Austin where she competed on the university's track and field team.
College Career
As a freshman at the University of Texas, Burton was named the Big 12 Athlete of the Week for her 2018 performance at the Texas Invitational, in which she came in second in the 100-meter hurdles with a time of 12.65 seconds, the fastest time in the NCAA that season and the fifth-best time in the world that year. She was also instrumental in helping the Texas Longhorns take second place in the 400-meter relay at the Longhorn Invitational in 2018, running the anchor leg and contributing to the team's time of 44.41 seconds for the distance. Her efforts in the competition represented 12 overall points for the meet. Burton was also named the Big 12 Outstanding Freshman of the Year for her achievements at the Big 12 Indoor Championship in February 2018. She began her stint as a professional athlete for Adidas in 2019.
Photo – Official Facebook Profile for Rushelle Burton , Unsplash