The Jamaican women's national football team is the subject of a new feature film documentary. Multi award-winning producer, Trish Dalton, has teamed up with Emmy Award-winning producer and director, Sharmeen Obaid-Chinoy, to recount the untold story of the team on their rise to the 2023 FIFA Women's World Cup. Shooting in Jamaica has already commenced.
The film is an effort by Red Bull Studios, Astronaut Films, Polygram Entertainment, and the Cedella Marley/Tuff Gong Collective. The film is being produced by Laura Smith, with Jon Alwen as executive producer, Astronaut Films; Philipp Manderla and Dominique Cutts, Red Bull Studios; David Blackman, Polygram Entertainment; and Cedella Marly, Tuff Gong Collective. Stephen Marley, eight-time Grammy Award winning singer, musician and producer, is the musical director for the project.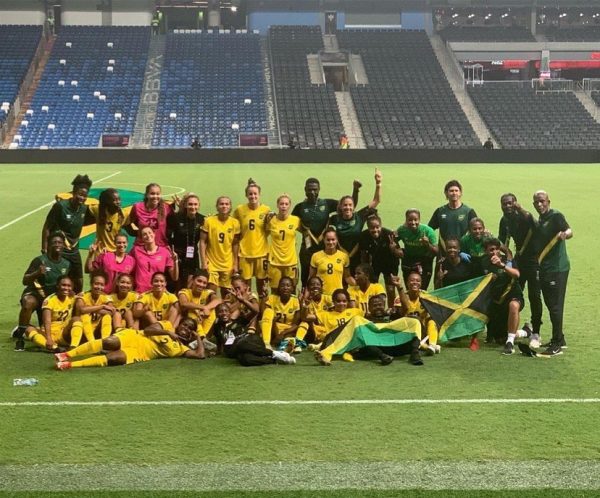 Triumphant Tale
Nicknamed The Reggae Girlz, the team is one of the top-ranked women's national football teams in the Caribbean region. The film chronicles their inspiring story both on and off the field. It's a triumphant tale that amply demonstrates the team's persistence and perseverance in the face of seemingly insurmountable odds.
Failure and Resurrection
The team failed to qualify for the World Cup in 2007 and the Olympic Games. The Reggae Girlz disbanded in 2008, but intervention by Cedella Marley Minto, daughter of reggae icon, Bob Marley, and his wife, Rita, was a game changer. Her mission was to resurrect the team. The Reggae Girlz are the first Caribbean team, either men or women, to qualify for back-to-back World Cups.
Sexism, Violence, Funding
The road to victory wasn't easy. The team's members were subject to sexism, violence, had few resources, and little funding. Despite adverse circumstances, the women each found their calling in football, finding a way to support their families while following their own dreams and fulfilling their ambitions.
A Cinderella Story
The story of The Reggae Girls demonstrates the determination of the Jamaican women's national football team. It's an inspiring Cinderella story that speaks to the heart and soul of the team and the Jamaican people.
Photo – Quarrie Foundation