We awoke at 7.00am to get an early start before our city tour. Our package included breakfast so we headed to the hotel's main restaurant. The restaurant was packed. It was a buffet style continental breakfast except for the eggs. One of the things we enjoyed was the gentleman who cooked our eggs. He seemed so contented in what he did and had a great smile on his face. He was one of the few people who seemed really happy while we were in Cuba. He remembered how we wanted our eggs the 2 days we ate in the restaurant.  Based on the languages we heard in the restaurant it seemed there were mainly European tourists.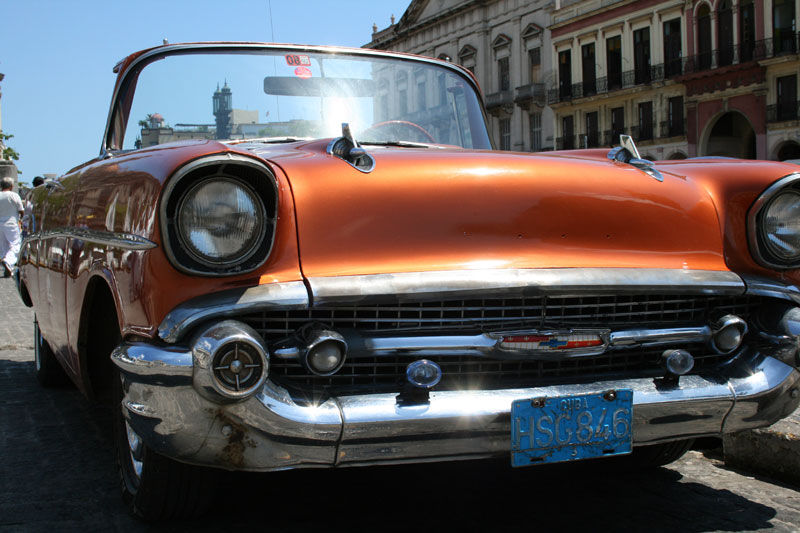 We ate first then waited at the front of the hotel for the tour bus. The pick-up time came and went. We realized that they were on "Jamaican time". They gave us a certain time, but arrived 45 minutes later. I figure they were purposely late to assure you were ready.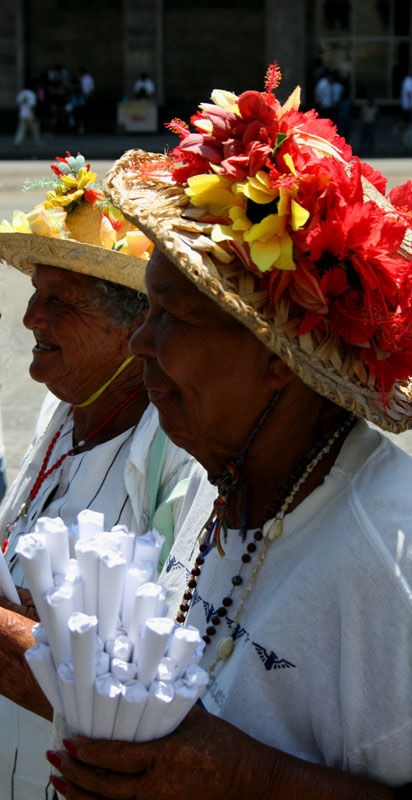 The bus was two-thirds full. We traveled around to other hotels and picked up other tourist before we started the tour. Our tour guide spoke very good English (most of the people I encountered in Havana spoke good English). First we went around the exclusive neighborhood that was once home to the rich before the revolution. Our tour guide love to use the term "Pre-revolution" and "Post-revolution" to describe before Castro and after Castro. It is a term I would hear used throughout our stay. I think most people used it with some distain.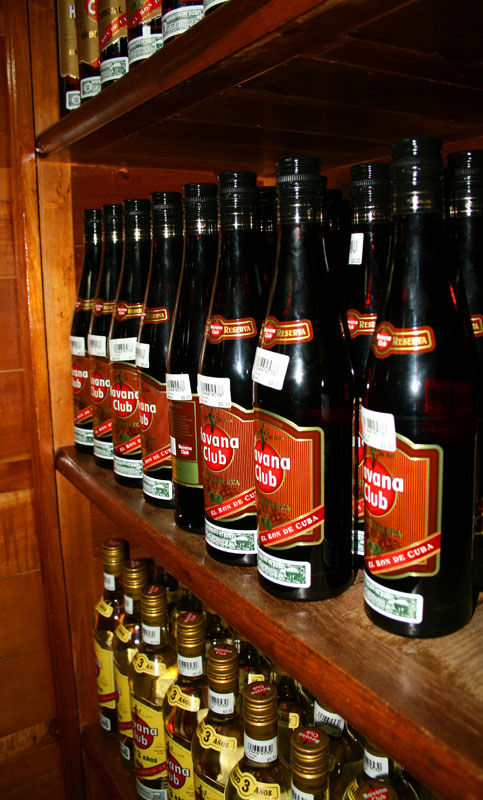 As we drove around we saw pictures of Fidel Castro and Che everywhere. There are no commercial billboards in Cuba. There were just propaganda messages on the billboard.

The tour took us through the old city to many of the monuments. Many of the buildings were being restored. Our first stop was Revolution Square (Plaza de la Revolution) where many of the rallies in Cuba are held. There were government buildings around the square and a monument. One building had a bronze mural of Che. There was a billboard of Castro and Che in front of another building.

Next we were off to the Cigar factory. The neighborhood looked "run down". When we got off the bus we were approached by a lady begging. The tour guide spoke to her telling her to leave. We took a quick look around but did not stay inside with the rest of the people for the cigar making demonstration. We are not cigar smokers or liquor drinks so it was not of interest to us. We walked outside. We were approached by some guys who asked us if we wanted cigars. They saw my Jamaica shirt (I wore one everyday. It was a good conversation starter and I figure people would talk to a Jamaican easier that a North American). That struck up a conversation. They said they would love to visit Jamaica.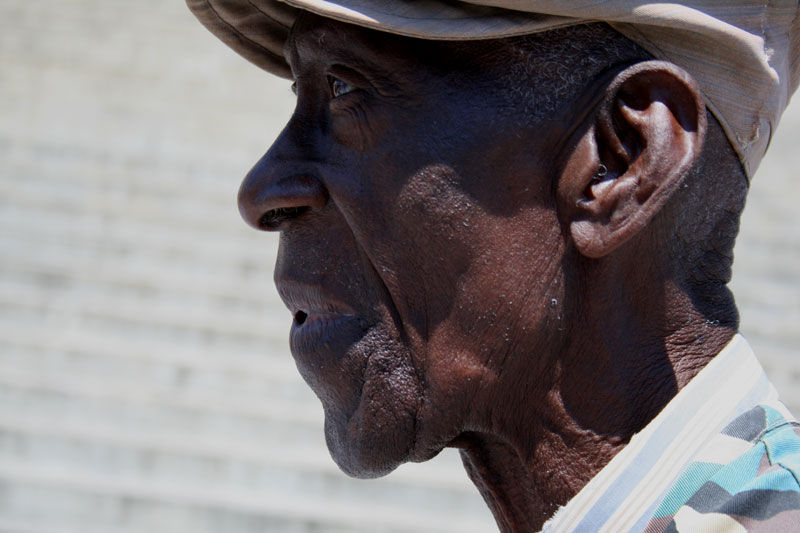 Next we went to the government main building. There were 2 ladies that greeted us as we got off the bus. They were selling something that was wrapped the way we did asham in Jamaica.
Next were off to the old Havana where we would see the Ambos Mundos Hotel where Hemingway used to stay when he visited Cuba. This was the final stop of the tour.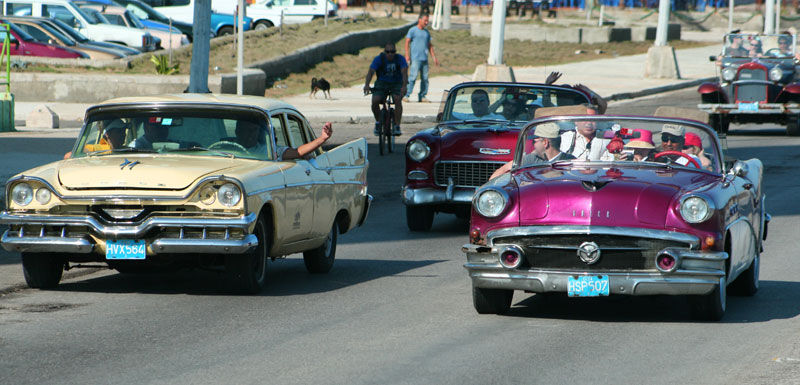 There were a few other buildings in the area we visited but I was too busy taking pictures to remember what they are.   We went to a square called "Plaza de la Cathedral". There was an old church and with many restaurants. A guy approached us there and asked us if we found a restaurant to eat at. Again he talked about Jamaica. He took us to a native restaurant not to far from the square. We figure he is a "runner" and gets a commission for each patron he brings to the restaurant. We took a look at the menu and did not see anything that interested us. The prices were also high. We declined and started to walk back to the square. On the way there we found a restaurant. It was small but clean and the price was right. We ate there. I had chicken and my wife had Swordfish.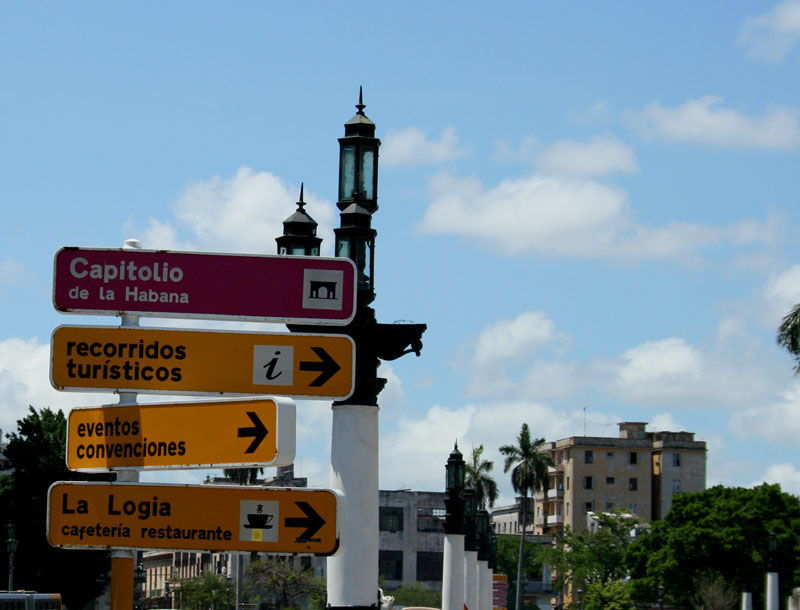 We walked from the restaurant out to the wall. We walked along the wall and observed the activity. People were fishing and boys were diving into the sea. A teenager walked up to us with 2 other friends. He asked if we were from Jamaica (yes…the shirt). He told us his mother was born in Jamaica. We asked him if he visited. He said no. He then explained to us that his mother tried to go but they would not let her go. His English was good but he had difficultly explaining to us why. He said she reported some actions to a Human Rights group and now she cannot get work or leave Cuba. He told us he would go to Jamaica when he finishes school.  Out of no where an older man appeared. He started talking about how Jamaica is now deporting Cubans. The teenagers had stopped talking. They seem to be concerned about the man's presence. Maybe he was egging on the conversation to see what they would say. They told us bye and walked away.

We could see the hotel in the distance so we waved a cab and for 3 pesos was dropped off in front of the hotel.
It was right before the afternoon rains.
After the rains we were back out exploring. The plan was to go to the Fort where they shoot the cannons every night.  It is called "Castillo de San Carlos de la Cabana". We caught a taxi in front of the hotel. If cost us 3 pesos. We entered the castle and were told that we were in the wrong castle. They only do day exhibitions. The other castle was a walking distance away.

As we walked to the castle there was a cab driver near by. He first offered to take us the castle for 3 peso which we refused. Then he said there is a "house" restaurant close by that he can take us to. We had heard about these house restaurants (paladares) before and was curious. We heard they serve the best food. We were also very hungry. He would take us there for 1 peso. Again he is probably getting a "commission" for each patron he brings. We hopped into his old Lada. It was bear bones, a shell. There was nothing in the dashboard.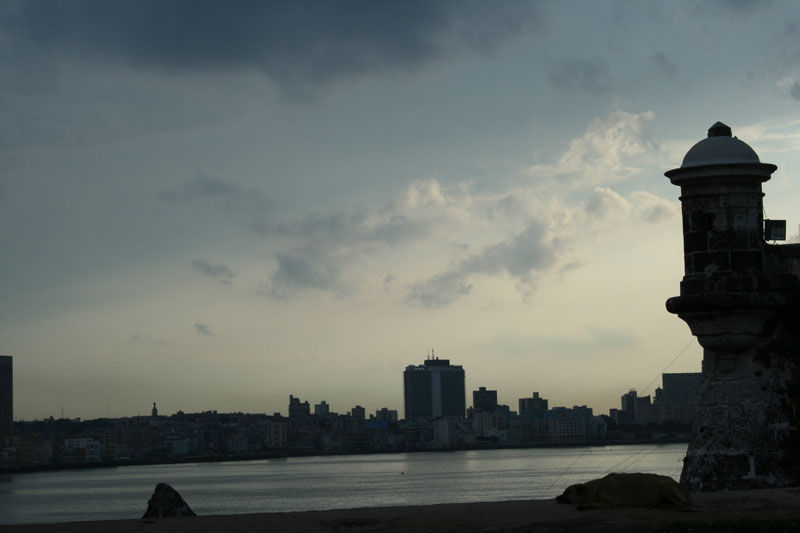 It was less than 2 minutes away. The house was in a residential area. It had a
restaurant with a bar in the back of house. It was a real nice setting. The dinner was disappointing. I have had better Cuban food in Miami. Right before we left British couple entered the restaurant. We "chit-chatted" with them before leaving.
Next we were off to the castle. It was a 5 minute walk from the restaurant. A crowd had started to gather at the entrance. The ticket counter was packed. The castle was well kept.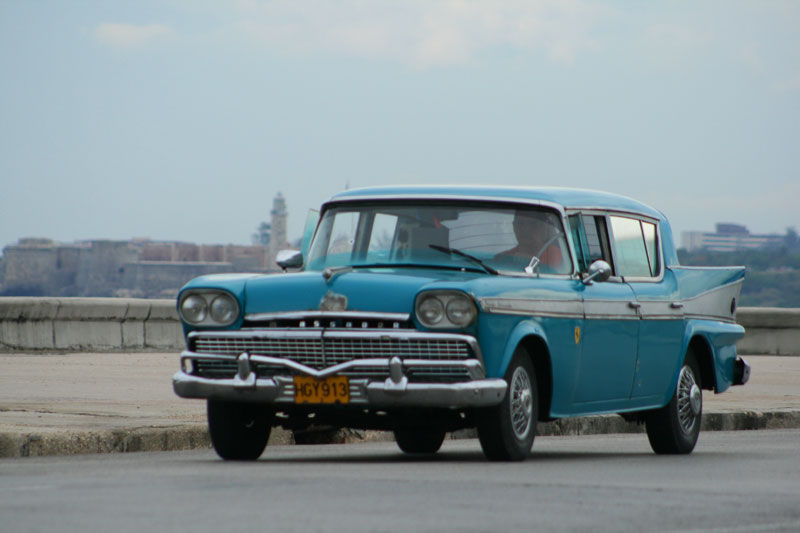 There were small shops along the way to where the cannons were. We went to the roof to get a good view. We would also see the city Havana in the background from the castle. The ceremony involved men dressed in old Spanish soldier uniforms marching up to the cannon. They did some reenacting in Spanish. Then they fired the cannons. It was a 20 minute reenactment.
On the way out we stopped by a few of the mini shops and also an old chapel that was in the castle. There was a Che shop with everything Che. On the way out we taxi shopped. The government run taxi cab was 8 peso. Too high. We rode back in style to the hotel in a fairly new Mercedes Benz for 5 pesos.