The "Let There Be Reggae" art exhibit offered a curated view of the huge global reggae music scene. At the exhibit, audiences were shown the evolution, development, and spread of reggae throughout the world as well as a picture of current dancehall culture. The show, staged during Miami Art Week concurrent with the 18th staging of "Miami Art Basel," shared the works of Jamaican Artists whose work highlight Jamaica's music. The exhibit included posters, photos, paintings, mixed-tape covers, albums and album covers, street signs, clothing and vinyl records, including 45s, albums and dubplates.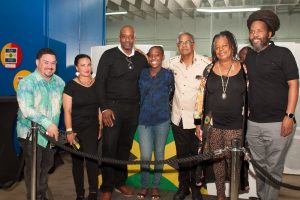 Veteran deejay Garfield "Chin" Bourne displayed selector dubplates, an essential element of dancehall and sound system culture, with details of where and how they were used historically. Maxine Walters shared her vast collection of street signs, sign art, which artistically promote musical events throughout the streets of the island. Robin Clare flew from Australia and displayed her paintings which depict dancehall culture and a few of the music mix-tape covers she has designed over the years. David Muir and Roy Sweetland both shared their photographs which displayed various elements of the music scene.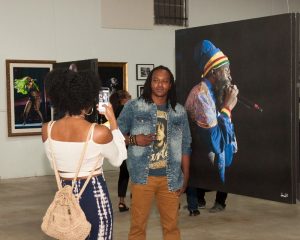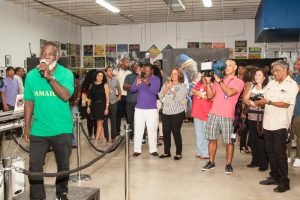 Sweetland's work specifically shares decades of content from studio life in Jamaica through to the dancehall venues and the activities within. Muir's photo art captured the performers as they entertained on-stage.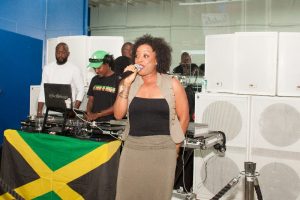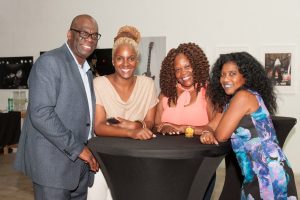 According to Muir, also the event's co-founder and co-organizer, "Let There Be Reggae" is "a snapshot of Jamaica's Reggae Music and Dancehall Culture such that the cultural showcase was extremely valuable to many as well as the Diaspora. The two special events in Wynwood, Miami on Thursday, December 7th, and Friday, December 8th, were attended by a wide variety of people from diverse backgrounds. It is very special that we accomplished our goal of putting together a display which responsibly shared aspects of the decades-long journey. We did well to have the participation of stand-out performers from the Reggae and Dancehall spheres in addition to the visual presentations. Reggae singers Freddie McGregor and Kristine Alicia performed sets on separate nights and Dancehall selector, Tony Matterhorn, did a special set to close out the opening night.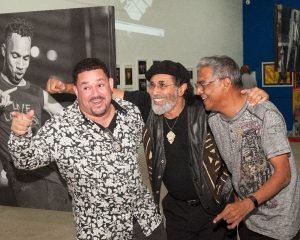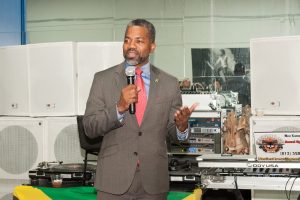 Presenters of local Jamaican culture during the global art fair, Art Basel, also included Chronixx, who participated in "No Commission" in a partnership with Bacardi. This was a three-day event at the Miami show curated by Swizz Beatz, the American producer and rapper. "No Commission" featured additional performances by Busta Rhymes,2 Chainz, Lil Wayne, ASAP Rocky, DJ Khaled, and deejay set by Beatz himself.
Art Basel is a yearly event held in Basel, Switzerland; Miami Beach, Florida; and Hong Kong. Every show is divided into sections that showcase contemporary works of art by emerging and established artists.
Photos by Don Parchment