National Geographic named Jamaica's Devon House No.4 in the Top Places to Eat Ice Cream in the world. Below are the top 5.
1. Capogiro Gelato, Philadelphia, Pennsylvania
Made with the freshest ingredients (such as milk from Amish grass-fed cows), the artisan gelatos and sorbettos handcrafted each day at Capogiro Gelato include flavors not seen anywhere else—Madagascar bourbon vanilla, melograno (pomegranate), nocciola Piemonte (hazelnut), Saigon cinnamon, Thai coconut milk (with a dash of rum), and zucca (long-neck pumpkin).
Planning: Capogiro has four cafés in Philadelphia.
2. Ted Drewes Frozen Custard, St. Louis, Missouri
Made from fresh cream, eggs, and sugar, frozen custard is a midwestern dessert that looks, tastes, and acts like its close cousin, ice cream. The stand on Grand Boulevard has been open since 1931, serving frozen custard in cones, shakes, root-beer floats, and house specialties, such as Hawaiian Delight and Crater Copernicus.
Planning: Drewes has several locations in St. Louis.
3. Bombay Ice Creamery, San Francisco, California
Some of the planet's best Indian ice cream can be sampled here, in the Hispanic Mission District. On offer are flavors such as chiku (sapodilla), cardamom, chai-tea, saffron, rose, and ginger, rarely found beyond the Indian subcontinent. Traditional kulfi (a frozen milk dessert) is also on the menu, plus lassi (yogurt drinks).
Planning: The opening hours change with the seasons, so check before planning a visit.
4. Devon House, Kingston, Jamaica
Built-in the late 19th century as the home of Jamaica's first black millionaire, Devon House is a masterpiece of Caribbean Victorian architecture and home to the island's most celebrated ice-cream stand. The 27 flavors run a broad gamut from traditional cherry and pistachio to exotic island treats like mango, coconut, and soursop. There is even an offbeat, beer-based ice cream called Devon Stout. Grab a cone and recline in the sprawling gardens.
Planning: Devon House is in central Kingston. Admission includes a tour of the house and access to the gardens.
5. Helados Scannapieco, Buenos Aires, Argentina
This tiny, no-frills shop seems little changed from 1938, when Italian immigrants Andres and Josefina Scannapieco first opened the doors. Members of the Scannapieco clan still make ice cream the way the family have for 70 years. The menu runs 50 flavors deep, from chocolate and vanilla to other delights, such as durazno (peach), canela (cinnamon), lemon champagne, and caipirinha (a Brazilian cocktail made with cachaça and lime).
View the full list here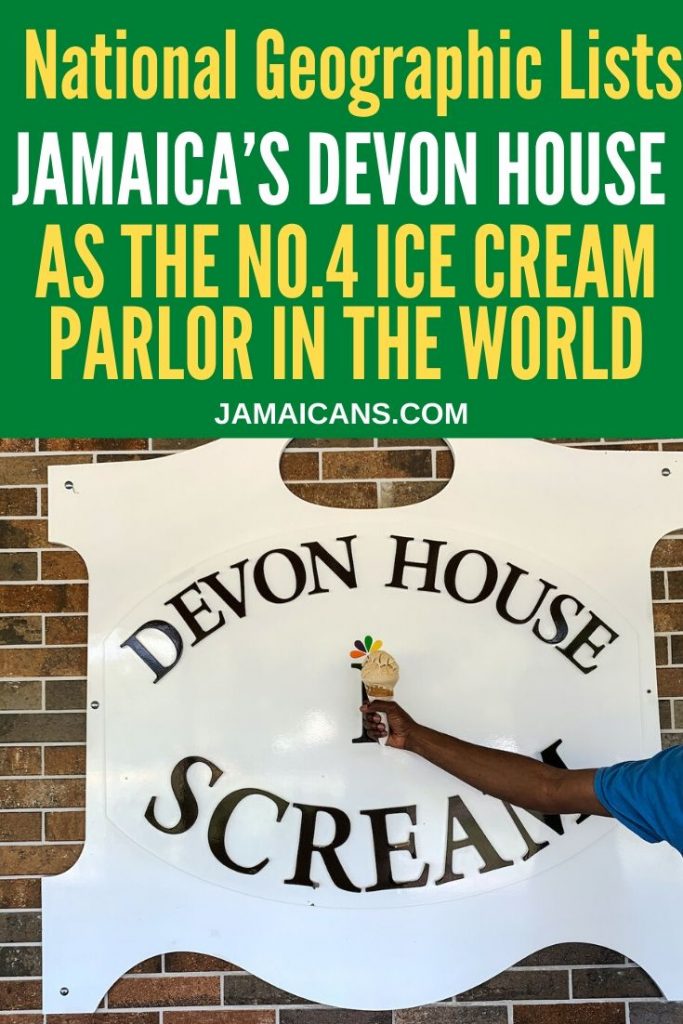 Source: National Geographic Magazine