To continue our exciting feature on Pizza Please Italian Restaurant, our team member, Aciano Whyte sat down to have a chat with its director, Pietro Giuliani, at their well-known location at the Village Plaza in Constant Springs, Kingston.
Over to you Aciano!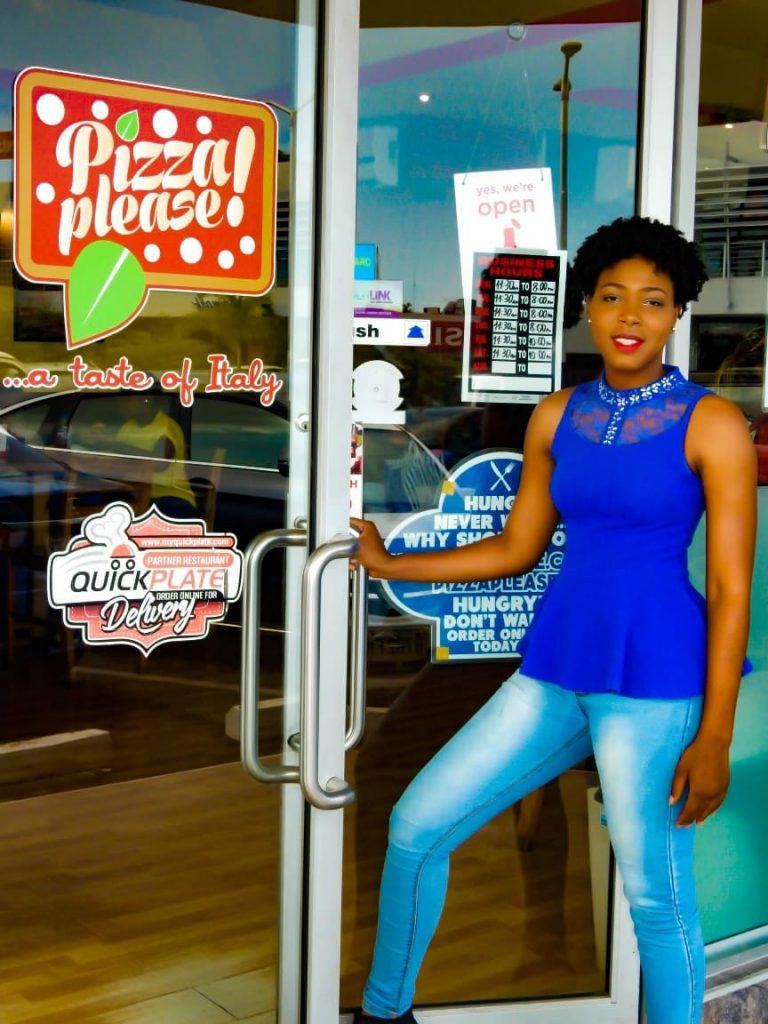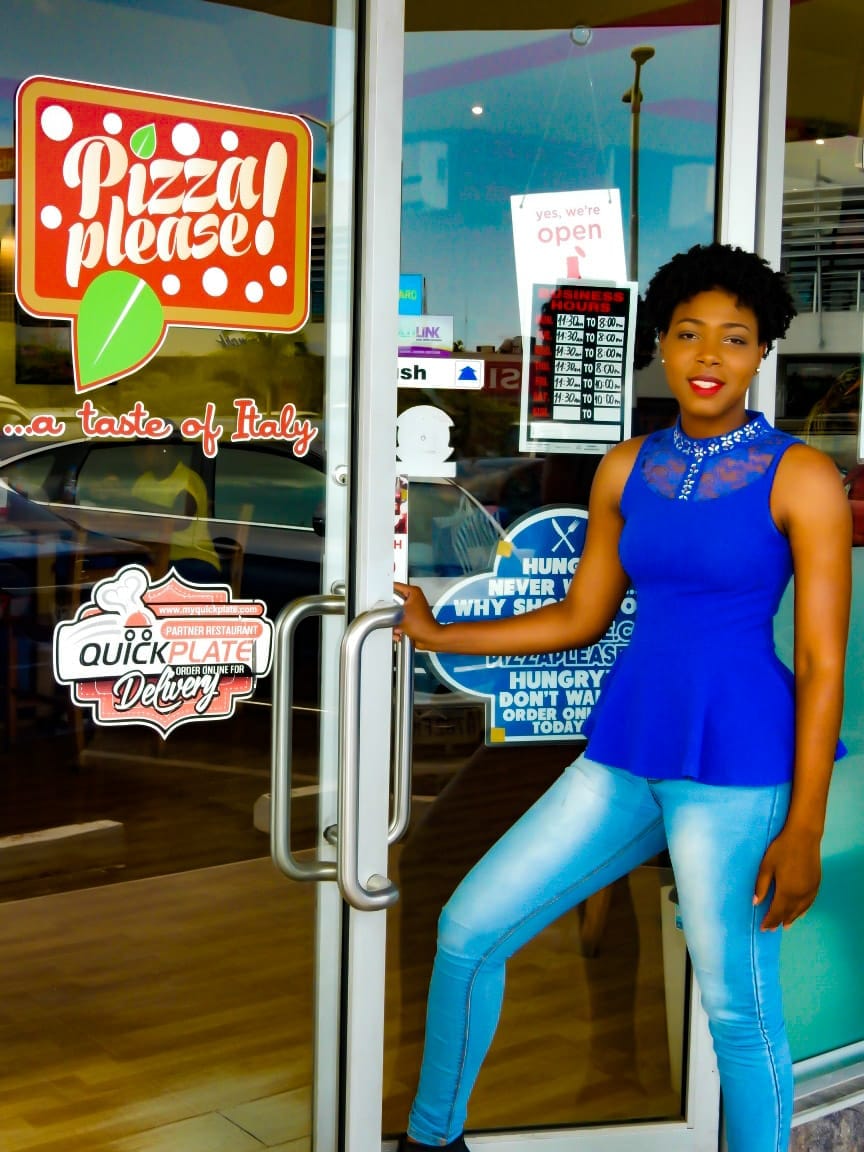 Aciano:
Since opening in 2016, the restaurant has kept scores of customer coming back with their mouth-watering selection of specialty pizza pies. I was fascinated by the idea that led this Italian to create such an innovative pizza restaurant and call Jamaica his home. Swiftly, I began to prompt Pietro, not only about what led him to establish Pizza Please but also how catering to their customers has led them to where they are today.
1. Why did you decide to start a pizza business in Jamaica?
After living in Jamaica for six months initially, I couldn't find one pizza place that would satisfy me. I was looking for flavour and price. The first pizza I bought was expensive and it just wasn't good, I didn't like it. You had to buy a whole pizza and I'm thinking probably Jamaica needs something like a pizza shop that we have in Italy.
2. It's quite busy in here. What's the secret that keeps customers coming back?
The reasons customers come to pizza please are quality, variety and value. We've brought our expertise to Jamaica and make our pizzas fresh every day using ingredients sourced from local farmers. Among the 59 toppings we have fish, chicken, vegetables…everybody can find something that they like. The variety that we can put in the same box, nobody else can provide it. We sell slices, you don't have to buy a whole pie. Additionally, we have special promotions for our followers on Facebook and offer promotions like all you can eat where people can come and eat as much as they can manage.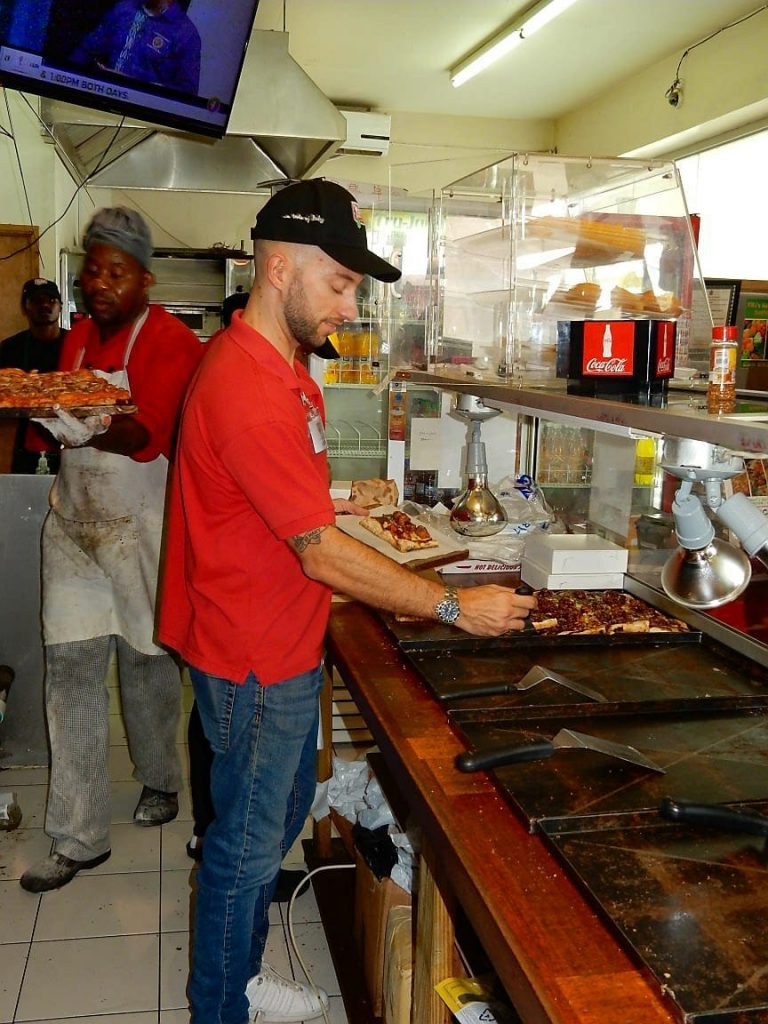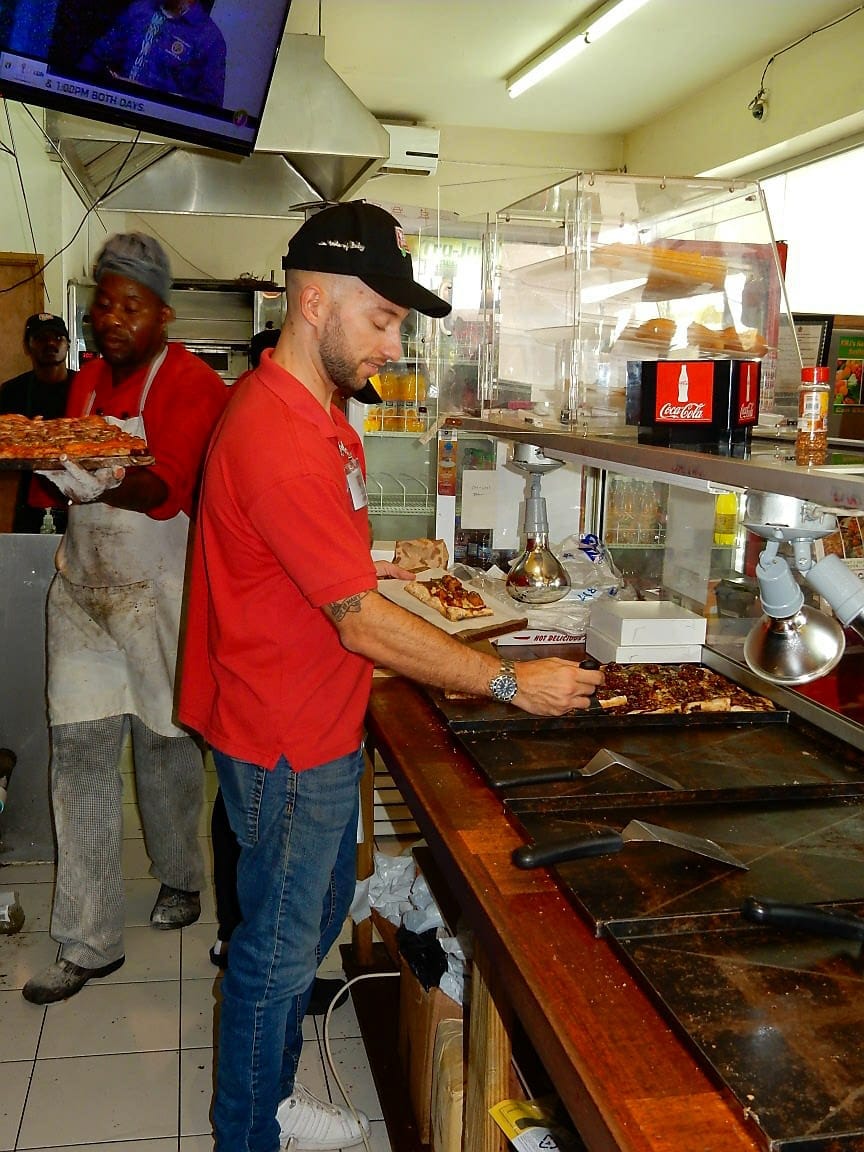 3. Many persons are changing their diet to include more vegan and vegetarian options, how does Pizza Please cater to these persons?
Every day we have a vegan pizza on the line, there's no cheese and no meat. Our dough is 100% sugar-free and vegan. We've recently produced a gluten-free crust made from plantain and cassava that's done to order and customizable. If people want to have a gluten-free vegan pizza we can do that. Our ackee and callaloo pizza and our pesto pizza are also very popular among vegetarians. Everybody can find something for their own diet.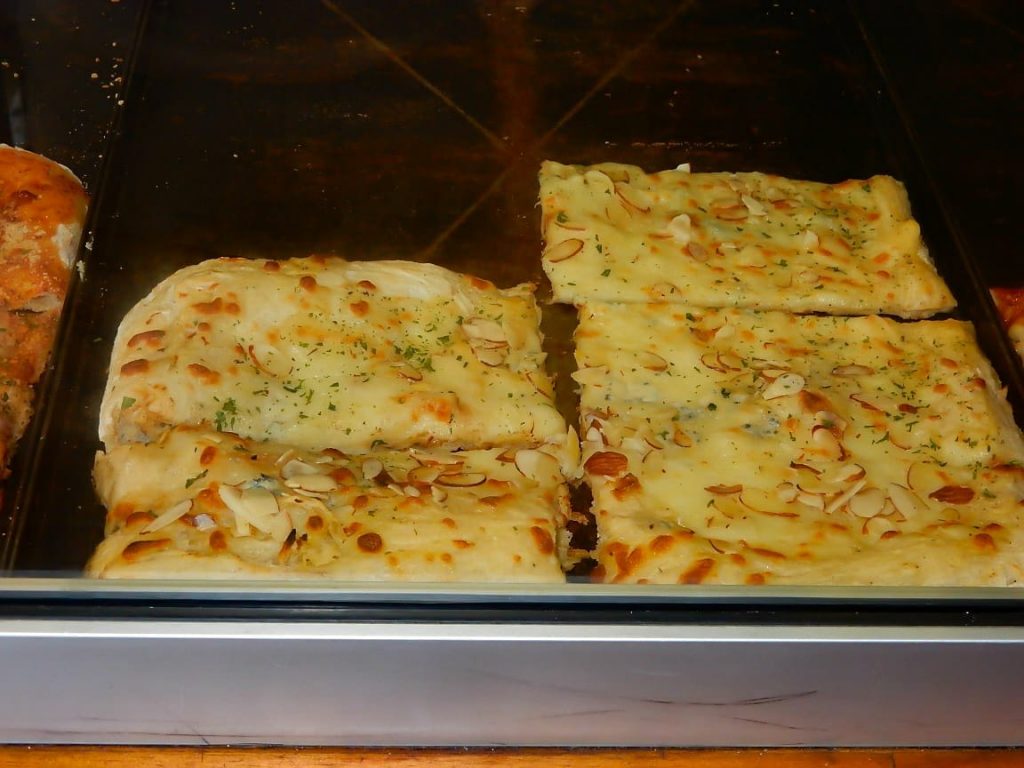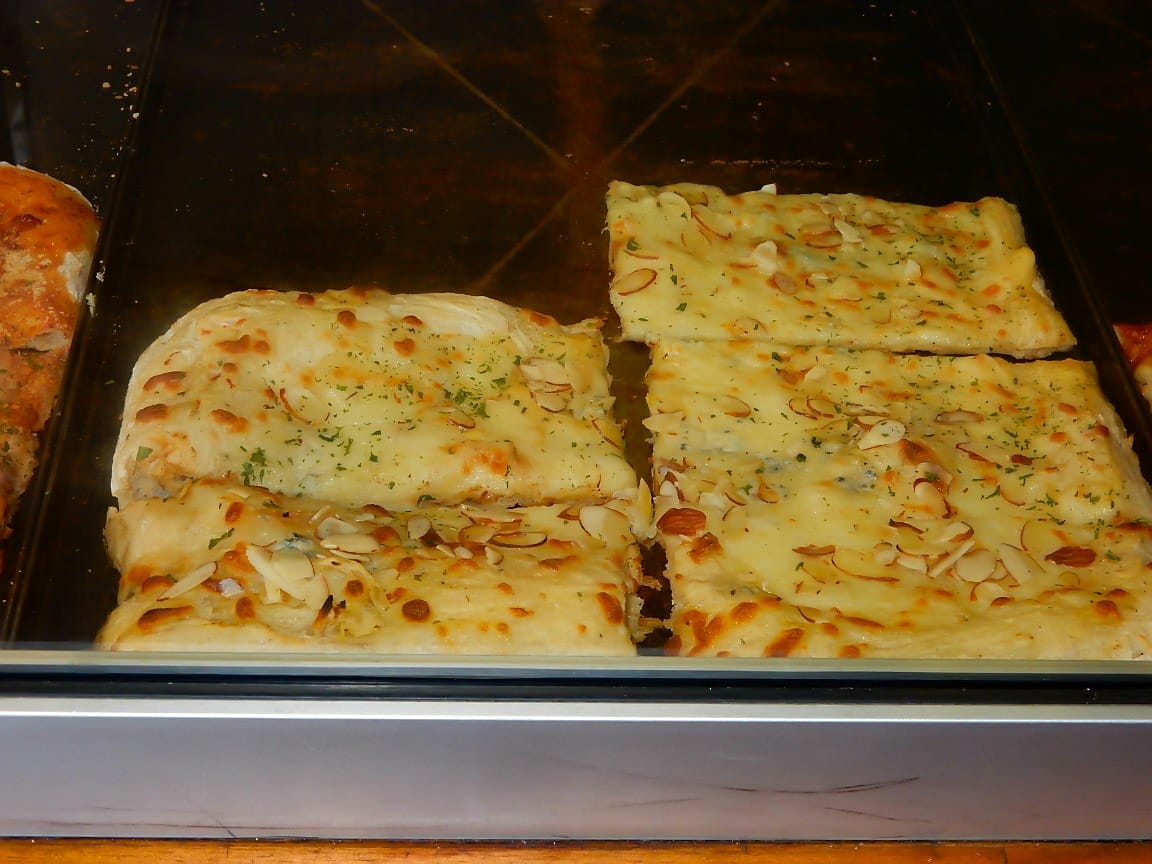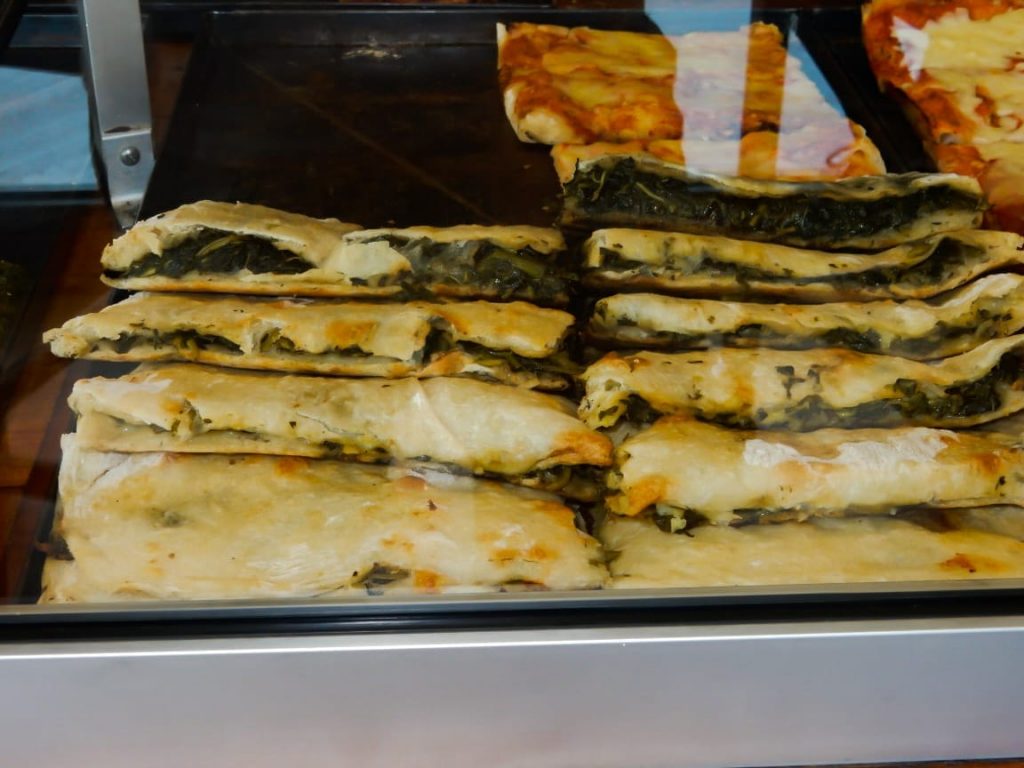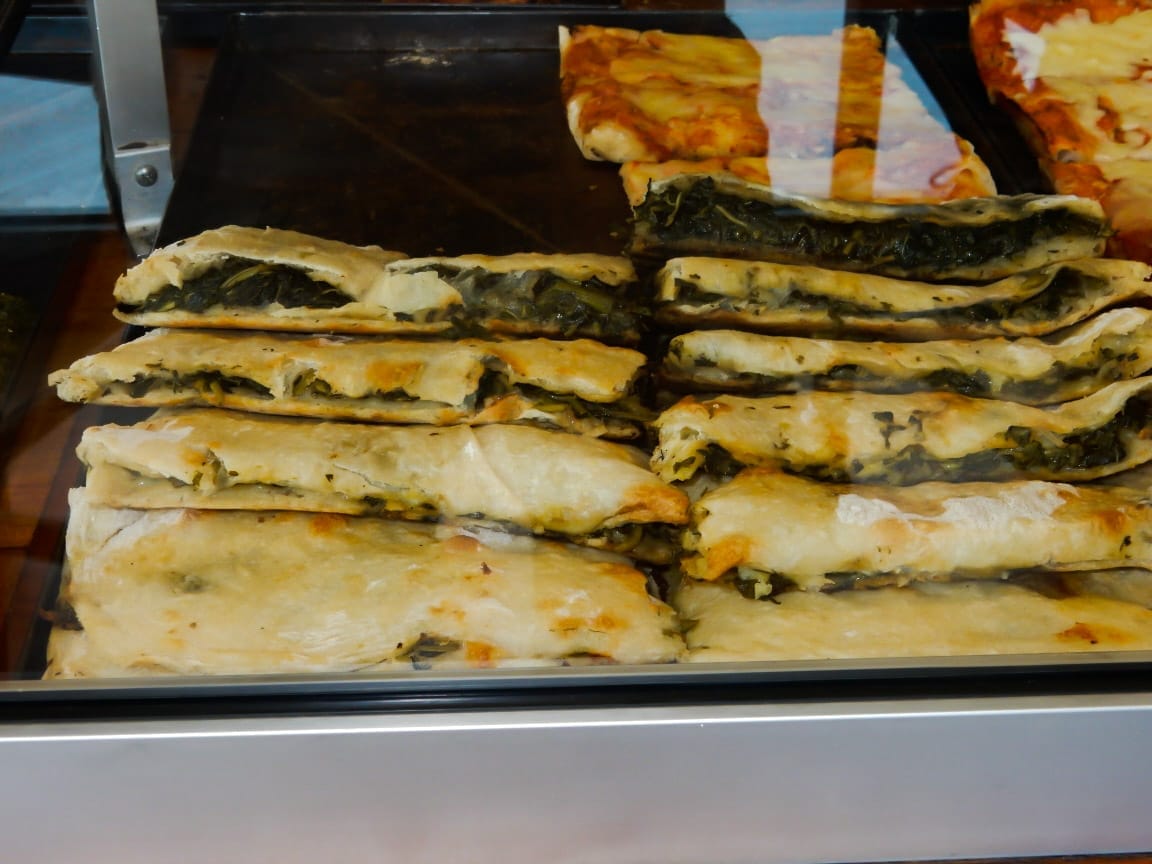 4. We know Pizza Please sells pizza slices but what else do you offer to persons looking for something different?
Both our shops have pasta (dishes) on the menu. Our pasta dishes are everyone's favourite. We do Shrimp Alfredo, Chicken Alfredo and Chicken and Shrimp Alfredo Pasta. Our shop in Half Way Tree is bigger so we have space for roast chicken and fried chicken. Here in Village Plaza, we serve chicken wings. The main items on our menu are pizza, pasta and chicken but we also have sides like sausage rolls.
5. I've been told that your restaurant offers a sweet pizza, what exactly is that?
One thing we have in Italy that I've never seen here is pizza with Nutella / chocolate cream that people normally have at nights. We're not yet at the stage where we open at night but we do offer this chocolate pizza on some weekends.
6. How have your customers been reacting to this sweet pizza?
When people hear about "Sweet pizza" they are kind of puzzled but once they try it they love it.
Yum! I think I'll try a slice now Pietro! Thanks for chatting with me.
My lunch date at Pizza Please Italian restaurant was truly memorable. Their one of a kind pizzas left my taste buds tantalized and will definitely compel me to come back for more. The warm and lively atmosphere is an ideal stop for lunch, an afternoon date or family outing!
About "One Stop Jamaica"
Why vacation anywhere else? Jamaicans.com and our sister blog, Livewellja.com are taking you on a journey around the island; making stops at the best hotels, restaurants, and entertainment spots in Jamaica to remind you why this small, Caribbean territory can be described as an island paradise. If you would love to be featured, please contact us.