Dexter '3D' Pottinger was a Jamaican model, celebrity stylist, fashion designer, video director and gay activist. He was found murdered in his home, stabbed to death, lying face down in his bedroom. Many Jamaicans, mostly from the entertainment industry, responded to his untimely death with shock, horror and outrage. He was described in various media as talented, a great friend and overall beautiful spirit. His neighbour has been repeatedly chastised and maligned for not calling the Police in response to his cries for "help" and "murder", as she "wasn't sure" what was happening. His cries were heard in the wee hours of Wednesday morning after which a car was heard leaving his home.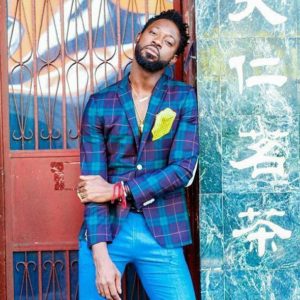 Our reaction to Dexter's murder should be our reaction to every single murder. We have become so desensitized that only a celebrity, colleague or friend gets this outpouring of shock and disbelief. This is our (Jamaica's) collective fault. Before Dexter's death was announced, prior news stories reported that two people were shot, in the head, in Montego Bay. I'm as guilty as the next as I don't even remember the victims' names. I was in a situation not even two weeks ago and asked friends for help. I was expecting an outpouring of support, a gathering even, of my strongest, toughest male friends to make a point by at least showing up. Everyone took a hands off approach. A (male) neighbour who was actually present when I was being accosted, promptly went inside his apartment. Repeatedly I was told that they "didn't want to get involved". Everyone offered advice. Do this, do that. Go to the Police. I give thanks for my ancestors and spiritual protection as I could have been in the news too.
Going to the Police can have repercussions especially if the perpetrator has "Police friends". A friend reported that two relatives of hers died this week – murdered – shot & killed in Jamaica. It didn't make news but it will add to the statistics. She has been a victim of crime more than once and has reported them, multiple times. On one occasion she was actually threatened by a police officer for reporting the crime! A report was made to the relevant oversight body and she was told that this particular officer has friends in "high places".
How do we deal with crime & violence when the consequences are only dealt to poor unconnected people?
So before you crucify the neighbour for going back to bed, examine yourself first. How would you react? Hearing those cries, your heart would probably beat a little faster. You'd probably peep through the window, in the dark for fear someone might see you. We are most likely that neighbour. We don't expect the worst to happen but when it does, the shoulda woulda comes in to play. Play the conversation she may have had in your own head.
"If me call police, dem a go know is me."
"Mi nuh business! Nex' ting dem come back and kill me tu."
"Is probably nothing, he's a drama queen anyway."
"Mi nuh hear no gunshot so is probably nothing."
Everybody fraid so stop gwaan like oonu braver than the next. We talk a lot but rarely do anything to help. Until our fear subsides, until our "see and blind, hear and deaf" mindset is discarded, until our "informer fi dead" culture is eradicated, there will be more Dexters. 1005 persons since the start of this year, and counting …
#sorryDexter and every other victim of murder.
About the Author
Alison Latchman is co- creator and writer of the caribbean's first animated series cabbie chronicles.  Alison also serves as CEO of the multi-award winning Jamaican animation studio, Alchyone Animation.