In this installment of Our Stories, singer Lady Phylea Carley explains how she became the Caribbean's first Speakeasy recording artiste….For many people, Jamaica is pictured as an island paradise – white sandy beaches, a beautiful and vivacious culture, rich and wholesome food, and attractive people. And while that image is not far from the truth, if the lens is focused on the inspirational stories of ordinary Jamaicans, you'd find a sharper, richer and truer image of the Jamaican experience…this is Our Stories!
Traditional careers in medicine, education, and government are still deemed as admirable pursuits by most Jamaicans. However, it dawned on Lady Phylea that her career pursuit would not take that traditional route.
Meet Lady Phylea Carley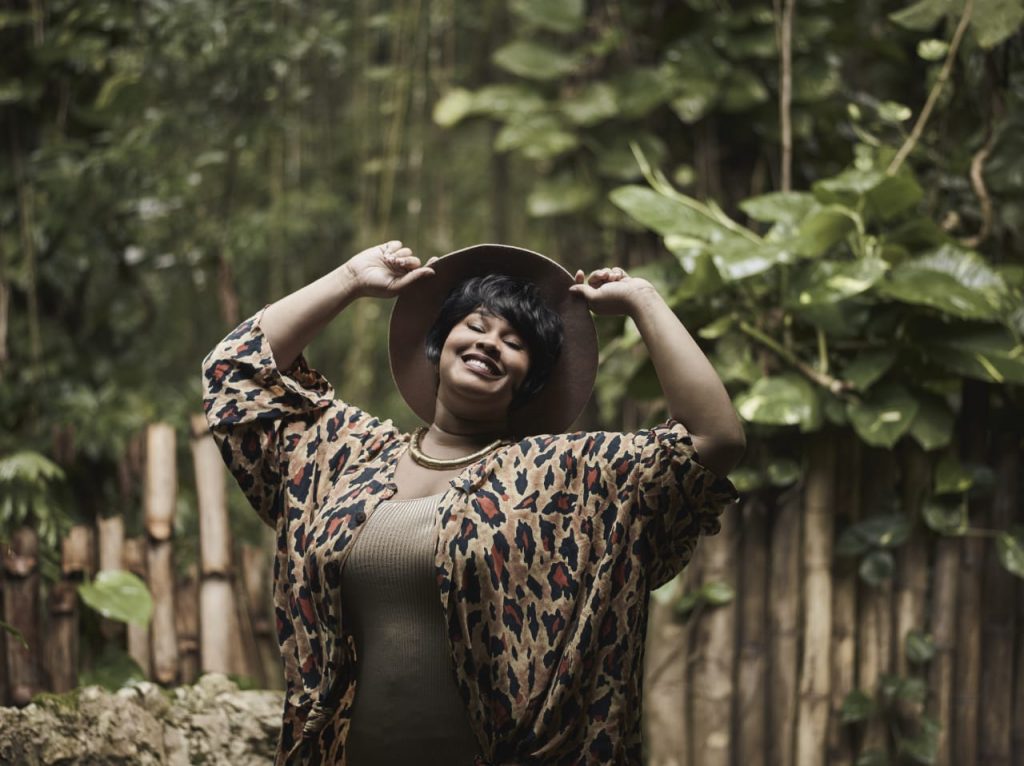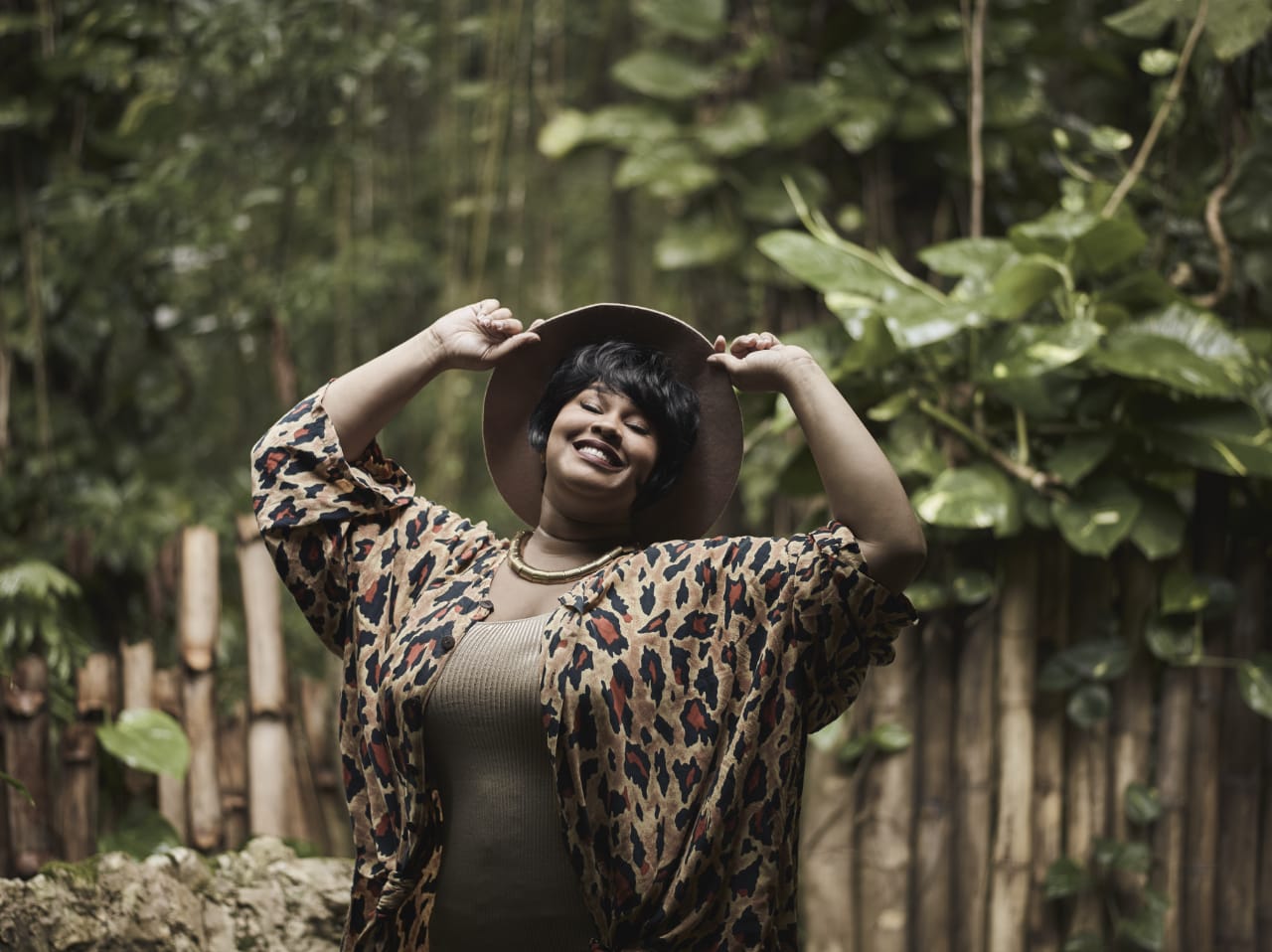 This talented and intelligent artiste was a former Pre-Med student at the University of the West Indies Mona, however, she decided to chase her passion for music and she has never looked back.
In her early days in Allman Town community, at about 4 or 5 years old, Phylea enjoyed observing her father, Alvin Carley play a stereograph and LP or listen to great hits by Nat King Cole, Diana Ross, Bob Marley, Sam Coke and other classics on vinyl.  This fostered a bond with her father and ignited her passion for music as she was often invited to sing along.
Additionally, her mother, Mrs. Doreen Barrett Carley was a former singer with exceptional talent too.
1. I can't understand why you pursued pre-med with such a musical background. However, why did you drop the pre-med degree?
My passion for music never drifted. It is and will always be my key focus and even during Pre- Med courses I would have the urge to sing on the way to class… on and off campus. I would always get the feedback, 'What are you going to do with your talent young lady?' And so one day, during my Pre- Med course, I remember just looking at one of my lecturers and the look that I gave, he could see that I was leaving the class for good. It was bitter-sweet, I was doing well in my courses, as Wolmerian motto says "Age Quod Agis" – whatever you do, do to the best of your ability. However, my passion is music. Music is my life, my true destiny.
2. We know how important family support is. Did you get support from your family and friends?
My family was not shocked at all, although they did not support my career change entirely, they saw music as a hobby. They gave me their blessing to do what I love and allowed me to choose my path eventually. I can remember, my bigger sister overseas, would always record me singing when I visited too. These simple acts motivated and inspired me to do more. My decision to not complete Pre-Med, and pursue music required that I found a source of income to support myself and ambitions. I head out to the working world for a few years while being apart of LTM pantomime that harnessed my singing and performing talent immensely. Notably, this is theatre and I have a flair for the theatrics too. 
3. So based on your earlier statement, I know you attended Wolmer's High School for Girls. How did your school days influence your love for music?
(I attended) Jessie Ripoll Primary school and I made sure to join the choir and participate in drama classes. Of course, I continued at Wolmer's High For Girls, I expanded my scope, joining the performing arts team, participating heavily in JCDC – Jamaica Cultural Development Commission competitions at the national level and I got involved in speech and drama, singing and steel pan. The sky is the limit.
4. And how did these competitions help you to improve your vocal skills? 
Only the best get to represent the "Wolmer's Girls school"… Eventually, competing at the national level allowed me to mature quickly as a singer and performer and adopting a unique skill of entertainment which takes a while for seasoned entertainers and artistes alike to harness.
5. Nice! tell us about awards and memorable moments in your music career. 
I was approached and drafted as a cast member by the LTM National Pantomime 2008-2010. Then I won "Rookie of the year" award in the first year. I thoroughly enjoyed all the hard work invested in being apart of the production.
6. And I know you entered the Digicel Rising Star in 2010.
Yes, I did. I entered the nationally televised, Digicel Rising Stars competition. Despite missing out on winning the competition, I became a national sensation and I received overwhelming appreciation for my vocal range, effervescent performances and natural ability to connect with my audience. My dramatic exit and re-entry to the show as a "wild-card" coupled with the praises from the harshest critic highlighted my immense potential as an artiste and an entertainer.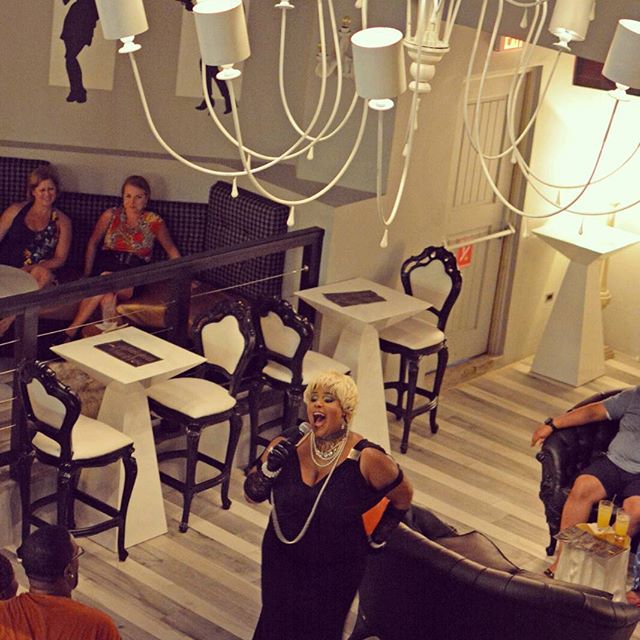 7. Now, you are the first Speakeasy recording artiste in the Caribbean. Tell us about that.
The national attention gained from entering the Digicel Rising Stars earned me another recognition. My talent was acknowledged by the keen ear of Boyd James, one half of the renowned duo, Alric, and Boyd, veteran broadcasters and producers from Jamaica's music scene. Little did I know that he would be my musical director mentoring me for 3 plus years, developing my musical lifestyle as a professional recording artiste showcasing all the classic songs I love and my own original tracks. Presently, (I work) at Sandals Ochi Beach resort at the Rabbit Hole.
8. What is it like being the only female, Jamaican "Speakeasy" artiste in the Caribbean?
At Sandals Ochi Beach couples resort, I have the opportunity of performing at "The Rabbit Hole". I present myself as " Lady Phylea Carley" doing the Caribbean's first "Speakeasy" concept of music. I perform 4 nights per week for 90 minutes set entertaining a diverse crowd of music loving tourist. Keynote, it is required that you know the password to access the "Rabbit Hole" environs. It is definitely an intriguingly hidden magical performance hideout on the Sandals property. I enjoy it immensely, I listen to the vibe of the audience to provide the right ambiance to connect with deepest human emotion that's love to captivate the audience and demonstrate the intensity of love and which resonates with audience acceptance of messages.
9. What does the Speak-easy genre of music mean to Lady Phylea Carley? What can it offer?
It's bringing SHOWBIZ to the Caribbean. I believe bringing a new fresh taste of a Chicago- style or Vegas-inspired entertainment to our island is something we all need to give a boost to our entertainment populous. Diversifying our music scene would generate more income for our island with genres like Jazz, R&B, Disco, Pop, EDPM and much more.
10. Sounds fun! Which artiste(s) or persons have influenced your music career?
Artiste(s) who impacted my career…The classics like Bob Marley, Diana Ross, Grace Jones, Gill Scott, Jonelle Monae and Nat King Cole. I like Justin Bieber which I admitted whilst I completed an official interview with the popular Mimi Meets Radio talk show in the UK and many more. I would love to do collaborations with artistes who make legendary positive music that connects on a human level for the inspiration of love and positive vibes or lessons be to learned for lack thereof.
11. What's next for your music career?
Obviously, open to collaborations with other artistes…more importantly, merging the "Speakeasy" concept for charity for "Friends of Bustamante Children Hospital" performance at Kings House on Friday – Sept 27, 2018. Notably, looking forward to performing at World Travel Awards with an orchestra in September 2018 as well. I have completed recordings with Zak Starskey, a member of the popular band "U2″. I am firmly fitted with " Third Planet Group" consisting of Boyd James, Eddie Hauswirth and myself. We are all about "House Music" such as electric dance music, disco, funk, pop music, jazz, french house, techno and deep house music.
Thank you for sharing your story Lady Phylea Carley!
Our Stories is a feature which shares the other side of Jamaicans: their innermost thoughts, inspirations, and personal stories. Are you a Jamaican with a story to share? Contact us at [email protected].