In this installment of Our Stories, young entrepreneur, Shadai Myrie explains how she left her 9-5 to operate her business. For many people, Jamaica is pictured as an island paradise – white sandy beaches, a beautiful and vivacious culture, rich and wholesome food, and attractive people. And while that image is not far from the truth, if the lens is focused on the inspirational stories of ordinary Jamaicans, you'd find a sharper, richer and truer image of the Jamaican experience…this is Our Stories!
Have you ever wondered what life would be like if you decided to bid farewell to a monthly salary and take the entrepreneurial plunge? What would be your primary concern?
Many Jamaicans hold entrepreneurship in high regard but only a few will fully commit to full-time entrepreneurship. The rest may attempt to juggle a side gig while committing to full-time employment. But how easy is it to juggle both? This professional arrangement, while viable, can carry real challenges especially when duties and time commitments clash!
Meet Shadai Myrie – CEO of La Lona Art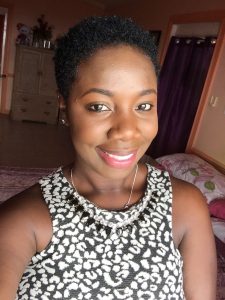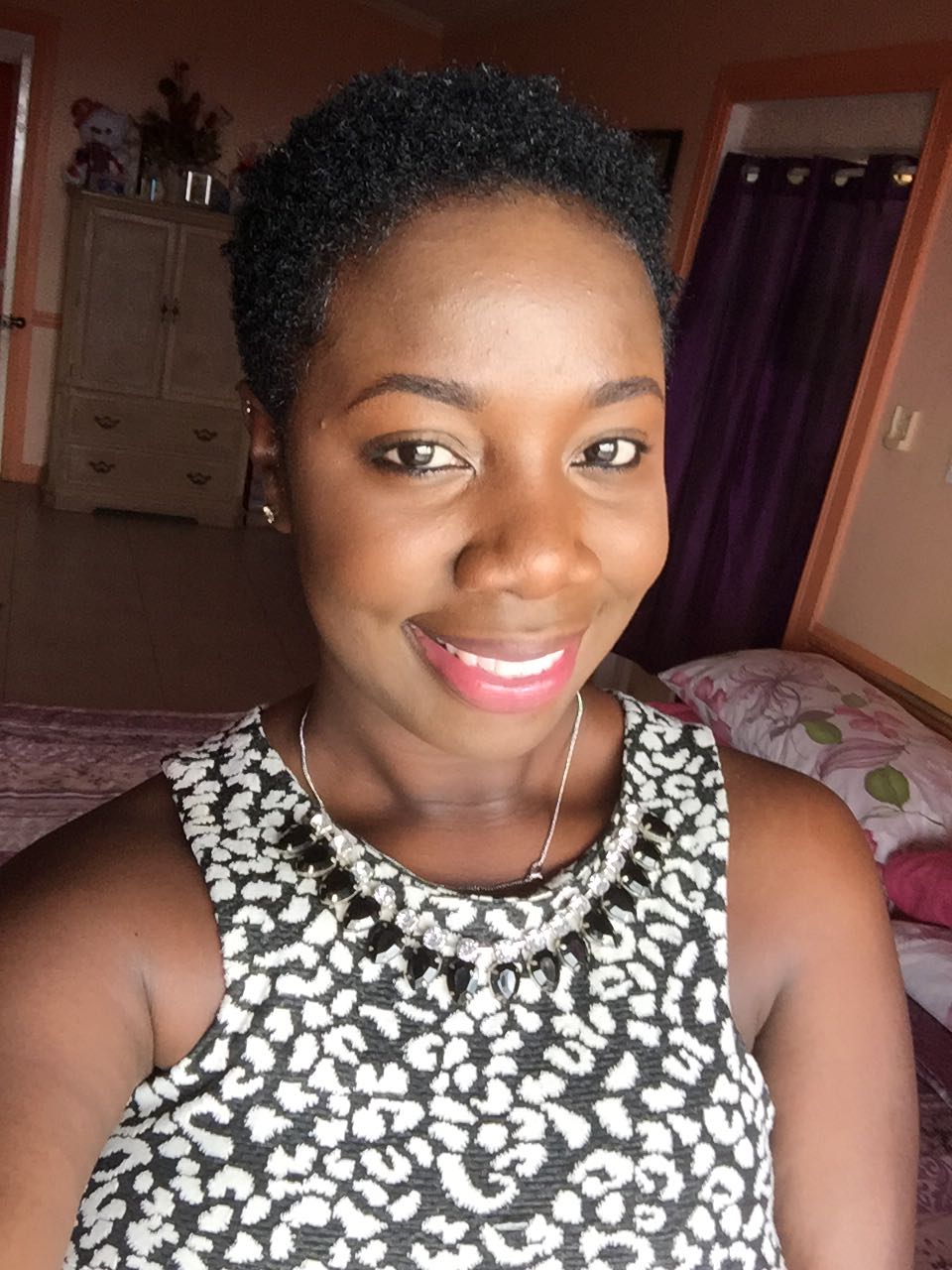 This young entrepreneur can certainly attest to similar challenges she encountered when she established her Canvas Art business, La Lona Art in the latter part of 2017. Shadai recalls how she had to covertly respond to the numerous queries and orders she received on Instagram while completing her duties at her previous job. And, how she would attempt to use the little free time she had to deliver and prepare orders. It was overwhelming, to say it mildly. However, Shadai soon discovered why she had to resign from her 9-5 job and never look back.
1. How did you come up with the idea to do canvas art?
I am a Pinterest junkie! I was scrolling through Pinterest while at work, looking at pictures because I really like pictures. I wanted to make something for my sister, but I wasn't sure what to make. Then I saw some canvasses and I was like this is really cool. I went to the hardware store and bought some wood, printed on a canvas, got some material and made one for her and she loved it.
2. Awesome! So, how did you juggle your 9-5 and your business?
Initially, I tried to maintain a 9-5, but I decided to just pursue my craft full time, and just pour myself into it and see how much it can grow. I realized that having a 9-5 along with La Lona just was not working out, as I was heavily reliant on other people to pick up my prints, etc. Plus I was leaving work at 4:30, while my supplier closes at 5. I could not grow a business and work a strict 9-5 in the corporate world.
3. How was the transition, leaving your 9-5 today to wake up the next day and say,  'today I start a business'?
Let me tell you about anxiety. Anxiety can stop you from doing everything that you need to do in this life to grow. You cannot grow from a place of comfort, you just can't do it. When you are comfortable, you become complacent. While working in a 9-5, I knew that at the end of every month, on the 25th, regardless of how quickly or slowly I worked, or how much work I did, I was going to be paid, like clockwork. However, running my own business means that this would change.
4. That's true! What was your employer's reaction?
She was very supportive initially, she knew from the beginning that I was a very creative person, I don't like such a rigid structure. However, when it came down to the time for me to actually leave, she became a bit antsy and emotional because I was with her for over 3 years.
5. I can imagine things did not fare well in your last few days on the job. Okay, Let's talk about your company name. Why La Lona?
Well, I have a tiny obsession with Spanish and La Lona is Spanish for Canvas, so I decided to mix the two languages, instead of saying Canvas Art, I named it La Lona Art.
6. And how long have you been operating La Lona?
Well, I started last year at the end of November of 2017, beginning of December 2017, so I have been in business for about three months now.
7.  Wow! How has business been?
It has been great! Didn't expect the support that I have received because it is fairly new and a lot of persons do not know what a canvas wrap is.
8. How do you market your business?
When I just started, a number of persons didn't really know what canvas art was, so I found two people on Instagram that have a really good following… I approached them and asked if I could make a canvas for them. They were really excited about it, plus it was done free of cost, giving to get.  They posted it (the canvas picture) and I started to get a really good following. I tried using Facebook but I get most of my business from Instagram. My family has also helped to market it….. the first one I made was for my sister for her wedding and she loved it.
9. Now as a full-time entrepreneur, what are the main challenges that you have faced?
What are my main challenges? Well, things have been really going so well so I am not sure what to tell you (laughs). While I was doing my 9-5, one of the major challenges was that I do a lot of marketing on social media and I couldn't constantly be on the phone responding to queries…persons are not going to wait and say that she has worked up to 5 o' clock. I had to try to balance responding to people, I would have to meet persons during the day, I would have to use my lunch time to do deliveries…
10. What is your most memorable transaction or customer experience?
I actually have two, the first one was for Valentine's day….I made a collage of someone and her significant other and she sent me a message about it and how it made that other person feel. She expected him to be surprised, but he also cried and loved it so much.
The other one I had was for a birthday. I delivered a canvas to somebody for his birthday and he wasn't expecting anything because his wife was pregnant and tired, but little did he know that she was doing something for him so I made the canvas and wrapped it and packaged it with tissue paper and delivered it to him and he was so excited, and they both cried.
11. Amazing! Now how do you foresee the business growing in the next 5 years?
For La Lona, (I'm considering) expanding (the) product line from personalized canvasses to doing other things. Eventually, I want to replace the pictures seen in hotels with canvasses; when people go to hotels they want to experience a piece of Jamaica, I want to contribute to that experience.
12. And what is your advice to someone who wants to leave the 9-5 work life and start a business?
Just do it! Realise the opportunity costs; if your intention is to build your personal brand, just do it! It will be fulfilling.
Just do it! Three, simple words loaded with wisdom and encouragement from young entrepreneur Shadae Myrie, who believes that being comfortable does not facilitate growth but fosters complacency!
Thank you for sharing your story Shadai and we wish for you continued success!
Follow La Lona Art on Facebook and Instagram.