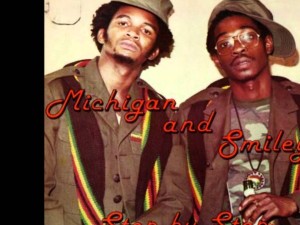 This week on People Profile: Papa Michigan (Reggae Artist)
Cause every day the girls dress up inna trousers
I say what happen to yu skirts and blouses?
Why can't I man see you in yu dresses
Cause these things unto Jah Jah not pleases
An' every day them a worship vanities
An' yu greates' lust is jewelleries
Min' Jah lick yu wid diseases …………
Papa Michigan and General Smiley were still in school in the late '70s when they were the humorous duo, scoring hits with "Rub a Dub Style" and "Nice up the Dance,". They also did "One Love Jam Down" that later became a popular anthem. The 1982's "Diseases" established them as major stars, especially at the annual Sunsplash festivals. They broke up in the late '80s. Since then Papa Michigan has been trodding on his own. It is our distinct pleasure to have with us on People Profile Papa Michigan!!
Dr. C
So Papa Mich, everyone and their cousin have been asking the same question, where is General Smiley?
Papa Michigan
He's still Smiling i presume.
Dr. C
Seriously Papa Mich?
Papa Michigan
Ok Smiley and I have decided to go our separate ways. .
Dr. C
I see, i know that back in the early 70s, Michigan and Smiley were a big time DJ sensation. Please share with us how did it all started ?
Papa Michigan
While going to school i met up with Smiley in our home town Union garden on a sound system called Third world. We have been introduced by a friend name Iya Don. We also have a great appreciation for other sound system so we started to DJ on " Black Harmony " sound .The owner Raggamuffin brought us to Studio 1 and the rest is history.
Dr. C
Absolutely Papa Mich, in terms of the lyrics, you guys had some powerful lyrics back then. who was the master mind behind these lyrical pieces including songs like, Friday Evening", "diseases", "Rub a dub style", "Nice up the dance" etc?
https://sonichits.com/artist/Michigan_%26_Smiley (Nice up the dance)
Papa Michigan
Honestly I didn't write Friday evening it is a Spin off of "nice up de dance" which I wrote . I wrote "Rub a Dub style".,"Sugar Daddy" ,"Diseases", & "We need a one love" . One love jam down was written by our manager at the time Jahnet Enwright .That song was released on Bob Marley label making us the first DJ Bob released. That song along side "Diseases" & "Nice up the dance" became Song of the year consecutively.
Dr. C
Papa Mich, in "Nice up the dance", you claimed that, "promoter and his idren has to laugh, how them laugh?.. shalalalalalaaaaa"!!!!
Seriously Papa Mich, is that really how the promoter used to laugh? lololol
Papa Mich
Dr. C, why you always love disturb mi peace? lol…
Dr. C
Absolutely not…lol. Is there a special, single achievement in music for you that you're most proud of?
Papa Michigan
Ahhh I would think the Kiwanis Award for the moral value we displayed in our musical production and performances…the Decency Award .
Dr. C
Wow fantastic Papa Mich. I have heard that you have worked with Bob Marley on a song or two. Was there any special challenges working with the great one?
Papa Michigan
Actually we didn't work together. We worked at the studio, hang out there for a little bit, In fact, we have left an award there for a decade..lol. We got the Tuff Gong vibes from being there.
Dr. C
I see, as a legend that's in the business for almost 4 decades, where do you see reggae music heading?
Papa Michigan
Wow nice question. Reggae belongs to the world. Great songs and beats coming from the 4 corners of the globe. However Jamaica validation is essential to be a part of it. Sean Paul, Shaggy, & few more has given reggae a pop reggae culture which is great.The evolution of reggae unifies the world with the different genres.
Glad to be a part of it.Now my Sunday Funday is in that category. .it's amazing.
Dr. C
I think i speak on behalf of all reggae music fans across the globe that we truly enjoyed your music. What is your birth name Papa Mich and could you tell us a little about yourself, what motivates you etc?
Papa Michigan
Thanks, my birth name is Anthony Fairclough. I'm self motivated. Exercising every day is my lifestyle, and that keeps my mind fully equipped with proper research tools for writing and singing daily .
Dr. C
Yes and a great writer you are. Do you play any instrument?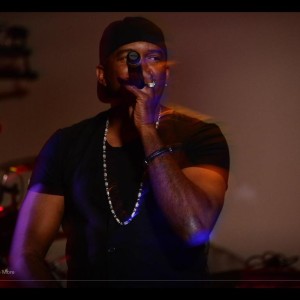 Papa Michigan
I love the bass , I can help myself if I start practicing again. I make beats quickly with these technologies around. I'm a genius ..lol. being computer savvy is essential in this world.
Dr. C
Indeed technology has change our approach to many things. I was told by another entertainer that you are one of the hardest working man in the business Papa Mich. What are you currently working on?
Papa Michigan
I wear many hats, I produced Luciano , Half Pint , George Nooks , Triston Palma , Glen Washington & many more on my Rashanco music label .I distribute also . However I'm back as a performer..I think Mexico is my part of the world that I love endlessly ..
Dr. C
Of all the songs that you have recorded, which is your favorite?
Papa Michigan
That's easy the first song "Rub a Dub Style"
https://www.youtube.com/watch?v=gKtrPJ_Po2U (Rub A Dub Style)
Dr. C
Who do you admire the most?
Papa Michigan
Wow.. you have to be more specific Dr. C, there are a lot of personalities I admire and keep them private as they change often like Bill Cosby.
Dr. C
I was referring in terms of those in the circle of the music industry.
Papa Michigan
Ok, I admire the veterans a lot especially "Toots" and of course "Jimmy Cliff" not to mention "Daddy U Roy", Sister "Marcia Griffiths??? You know where I'm going with this …These people keep the torch burning ..I admire them a lot.
Dr. C
If you could go anywhere in the world where would you go and why?
Papa Michigan
Always thought about touring Mama Africa and the Orient. The need to research my history and those of my ancestors are strong my brother.
Dr. C
If you could be any animal what would it be and why?
Papa Michigan
That's a not a nice question Doc .its hilarious!!.. I never thought of it but I would soar like an eagle.
Dr. C
Batman or Superman?
Papa Michigan
lol…None!
Dr. C
In 1978 the great Thomas McLean of Camperdown Manning cup team had you traumatize. Back then you were the goal keeper for Tivoli Gardens high school. Are you still hurt by that one nil loss to Cdown in the manning cup finals? Were you able to drive past Windward Road again? How do you feel even now when you see anything that has a red and blue color? lolololololol…..
Papa Michigan
Yes I am still traumatize…btw….You are not a nice person
But I'm over it ( I can't believe you come back with this argument! That's why i don't come back to you yaad!) lol…
Dr. C
lolol Papa Mich, my good, good, friend its been a pleasure chatting with you on People Profile. Thanks for your time, walk good my bredren.
Papa Michigan
Same here
It was a miserable pleasure
Love u my friend and i am looking forward to the 2016 People Profile Awards.
Dr. C
Bless up Papa Mich
https://sonichits.com/artist/Michigan_%26_Smiley (Nice up the dance)
Please join the group: https://www.facebook.com/groups/487535274754835/