It's January 2017 and Rebel Salute the cultural music fest with its express intention of preserving reggae; and added bonus of accessibility to all things herbal (ganja); has its own milestone – 24 years of celebrating Tony Rebel's earthstrong. What started out as a one night event in St. Elizabeth at the Kaiser Bauxite site has grown to a two-day extravaganza in the more accessible and accommodating tourist resort area of St. Ann. Coinciding almost simultaneously with the USA's Martin Luther Weekend; the show presented the perfect opportunity for folks to get away from the cold climes of Europe and North America for some Jamaican sunshine, music and fun.
The show was held in a huge park bounded by the ocean. Ample parking was managed by parking valets who directed the steady stream of converging cars – with police on the highway to direct those coming from the East, West and all other parts. The buzz on the second night was palpable, the volume of cars and patrons milling around confirmed that the Saturday night was the night everyone was interested in. The ticket lines were long as fans came out to support. Perhaps bereft of the annual Sting show – Tony Rebel and his Rebel Salute was THE show to be at and the fans were eager to purchase their tickets both at the gate and at the advance discounted price.
The first artist captured on camera was Bushman and it was nice to see him dressed to impress with lyrics and vocals to match. There are those pundits who say reggae and dancehall are dead. I leave them to their opinion, but from my vantage point both are very much alive. Third World, Sanchez, Errol Dunkley, Leroy Gibbons, Leroy Sibbles, Tanto Metro & Devonte, Stranjah Cole, Wickerman, and Queen Ifrica's father Derrick Morgan, legally blind, more than held his own not just in the delivery of his classic hits, but also in his duet with his grandson. His performance along with other 'elders' had this writer out of breath skanking to songs like 'Don't Call me Daddy", his reprise of 'Mule Train', aptly retitled 'Reggae Train' 'Forward March', 'Woman no Want no Bangarang', and 'The Conquerer'. Of the more contemporary artists Assassin delivered a set that was so fitting of his allocated time, he should definitely get an award for sticking to the script! Popcaan pleased the younger audience, and I was happy he did perform my favorite 'Ravin' and of course Beenie Man the self-proclaimed King of the Dancehall gave his always stellar stage performance. All the artists for the main also delivered in their stageshow attire, but again the veterans had them beat hands down.
Jamaican popular music has evolved and now American rap music with its genesis in Jamaica has those musicians collaborating more and more with home grown musicians (even though they may not be giving credit where it is due) Just check those patrons who packed into Grizzlys Plantation Cove for Friday and Saturday January 13 and 14 and ask them if they got their money's worth. You would probably hear the emphatic 'YES' from Jamaica to London to New York and beyond. With an eclectic mix of old, new and unknowns – Rebel Salute continues with its winning formula of having something to please everyone in the crowd.
Author Sheron Pearson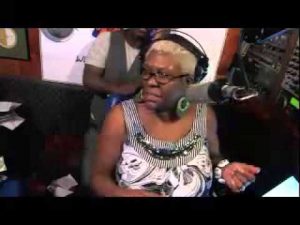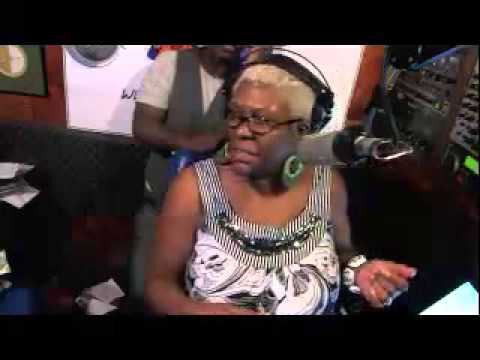 Photo Source: Rebel Salute IG