Are you a seafood and fruit lover? Try the Shrimp in Coconut Cream Sauce Reicpe.
INGREDIENTS :
1 lb large shrimp, peeled & deveined and pre-cooked
4 med. red-skin potatoes, diced
½ cup chopped onions
3 tablespoon olive oil
1 tablespoon curry powder
3 garlic cloves, minced
½ cup diced tomatoes
1 cup coconut milk/cream
2 teaspoon paprika
2 stalks scallion, chopped in small pieces
1 teaspoon thyme leaves
2 dried red chilis, chopped finely
½ cup walnuts (optional)
METHOD:
Warm oil on medium heat.
Add potatoes and saute over low heat until just barely tender, stirring constantly.
Then add onions, and scallion and let that saute until onions are transparent.
Add garlic, paprika, parsley and curry powder.
Continue to cook over *low* heat for 3 mins, stirring constantly.
Add the coconut cream, thyme and tomatoes, and cook for 3 mins on medium heat – stir often, to prevent coconut milk from drying out.
Finally, add the shrimp and cook for another 5 mins (until shrimp is tenderly cooked).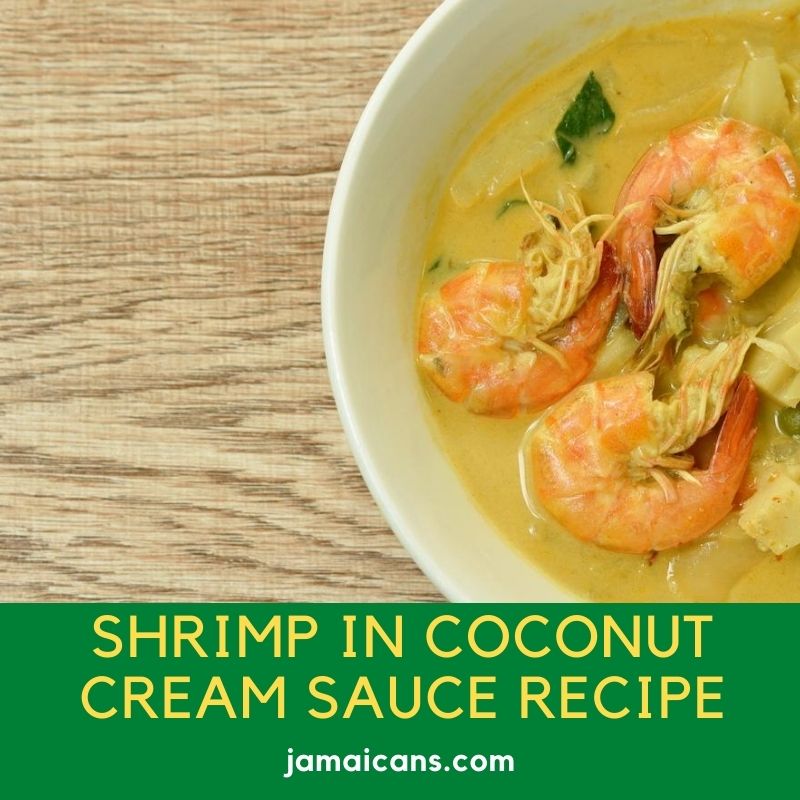 Photo Deposit Photos