In this installment of Our Stories, reggae artiste Anthony Malvo shares love lessons from his grandmother….For many people, Jamaica is pictured as an island paradise – white sandy beaches, a beautiful and vivacious culture, rich and wholesome food, and attractive people. And while that image is not far from the truth, if the lens is focused on the inspirational stories of ordinary Jamaicans, you'd find a sharper, richer and truer image of the Jamaican experience…this is Our Stories!
Meet Anthony Malvo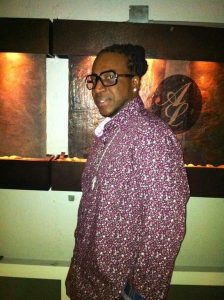 In 2000, his grandmother took her last breath in his hands. The reggae artiste described the experience as a significant moment in his life because his grandmother was his best friend. In her passing, Anthony recorded a song in her honour which he sang at her funeral.
When I had a chat with the veteran Jamaican entertainer, he told me that his grandmother taught him many lessons, but the greatest of all was how to love unconditionally.
1.Wow! She died in your hands, how comes?
She just called me about 3'o clock in the morning, and said, 'Tony I'm ready,'
I said, 'okay Mama.'
And she just tell me all these things then she just sleep away in my hands.
2. When she called you, what was your initial thought?
I thought that something bad was happening. But she called me and she said,
'I think I'm ready,'
I had her on my lap (thigh) and she spoke to me, took two breaths then she was gone.
 3. How old was she?
80 years old
4. And how long was she sick?
Mhmm maybe fi bout a year, on and off. She was sick about two years but in the last year she was sicker. She couldn't walk because the arthritis messed up her knees. But she was okay, she didn't lie down in the bed, she just couldn't walk dat good. She had to stop go church because she can't do the walking.
5. So were you the only person living with grandma?
No. It was a family house.
6. Why did she call on you?
Because I'm the favourite. A mi always a look out fi har. I always have her back. I mean everybody has her back but mi a di one she really communicate with.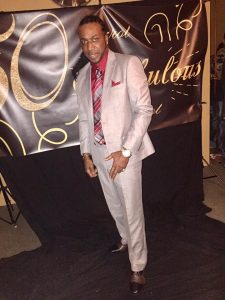 7. Why?
Mi nuh tell yuh seh mi a her favourite? Yuh know why, my dad wasn't there for me. I was the only kid in my family who didn't have a father. She's the one who took me and said, 'this is my boy'.
8. What was the relationship like with your grandmother?
It was awesome. It was just pure love. She teach mi a whole heap a thing and she teach mi how fi love people because she was a Christian lady. She tek care a mi nice, spoil mi, mek mi feel wanted, mek mi feel loved.
9. How did your grandmother show you how to love?
By the way she lived. That's how she taught mi, she neva siddung and seh, 'yuh affi do…' She was loved by everybody and she showed loved to everybody. How she lived, that's how I learnt how to love. I follow her footsteps. I mean, just love people like how yuh love yuhself. Treat people good. You don't render evil for evil, you render good for evil.
She tell me, 'be kind and love people like how yuh love yourself'.
10. That's the best policy! Now let's switch gears, who is Anthony Malvo the artiste?
Well Anthony Malvo has been in the business for 'bout 37 years now. It started in the church with my grandmother, singing on the choir and from the choir to sound system, a sound called 'Black Star'. We spent a little time with Black Star in my neighbourhood called Papine, Kintyre, Kingston 6. We go all over the 14 parishes with the sound then we go America.
When mi come home, mi neva have no sound fi work with so mi go King Jammy's Sound.
That's where I spend all of my time. That's where I started to make great recordings.
King Jammy's was like a university and mi go all over, England, France. Mi learn the whole business, so I started a label called, 'How yuh fi seh dat'. I did it with a friend of mine called Anthony Red Rose.
We recorded everybody in the business, you name it. We recorded Bounty Killa 'cause we know Bounty Killa from him a likkle yout'. We recorded Beenie Man. Mi give Beenie Man one of him first hit songs, it called, 'Bad Man'. And we give Bounty Killa him first hit song, 'Intimate,' with Red Rose….
Music a my life. I've never done anything else, I've never done a 9 to 5. This is my 9 to 5. I'm still doing it and I'm still enjoying it.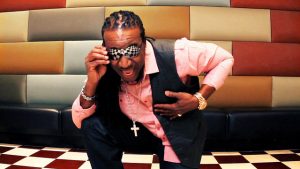 11. Tell me some of the places you've performed.
I go all over. You know United States have 52 states, we go most of the states. And Canada, England, France, all over.
12. What drives your passion for music?
Just the love of music. Nuff artistes leave the business because dem nuh love it. Mi have dat love dats why mi stay in it for over 35 years. I know what it has done for me and I can't be ungrateful. And there's no business like show business.
13. Do you think you're at the peak of your career?
No mi have whole heap more years left. Mi nah stop sing. Mi a live to 100 (years old) and a skip and a run up and dung same way.
There's no business like show business, why would I want to stop this?
That's the spirit! Thanks for sharing your story Anthony.
Follow Anthony Malvo on Facebook, Twitter and Instagram.
Our Stories is a feature which sheds light on real, social issues in Jamaica through the inspirational stories of Jamaicans with lived experiences. Are you a Jamaican with a story to share? Contact us [email protected]