In this installment of Our Stories, this reggae artiste shares how he carries on Jacob Miller's legacy ….For many people, Jamaica is pictured as an island paradise – white sandy beaches, a beautiful and vivacious culture, rich and wholesome food, and attractive people. And while that image is not far from the truth, if the lens is focused on the inspirational stories of ordinary Jamaicans, you'd find a sharper, richer and truer image of the Jamaican experience…this is Our Stories!
Meet Zabloxz Miller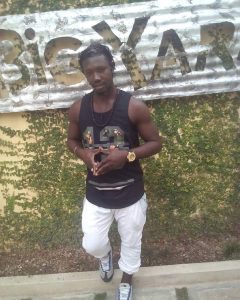 Three years ago, he decided to embark on a musical journey that would further the work of his granduncle and famed reggae artiste, Jacob Miller.
Jacob Miller, known for songs like Mr. Officer, Bald Head, Healing of the Nation and my favourite, Tenement Yard, died on March 23, 1980. Zabloxz explained that death at 27 years old halted the mission of his granduncle, the message music icon.
When I sat down with Zabloxz, he said he decided to take up the mantle as an exclusively reggae artiste who intends to transform lives and empower people through his music.
1.Why is continuing the work of your granduncle important?
All of what he sang is a message to the growth of my life; everything that I've been through, I've experienced it so it became a tighter part of me. And I heard about his story and what caused him to sing those type of songs; it's all about people and the influence of things around you that cause you to move to certain levels in life.
Reggae music is not like Dancehall, like yuh just go in the studio and pitch up something. We don't do that. We sit down and think about what we are writing…if the rhythm is saying to me I should talk about my life story, somebody's life story. It's based on reality.
2. Tell me one message from your granduncle that sticks with you.
Love each other as yourself. That message, we learn to love. Love is the key to everything. Once you can love… forgive somebody nuh care how bad the thing may be. You have to give people chance. Everybody have a way of changing in their lives. They may not get it now, but time to come they may understand what you were saying to them.
Accept changes and leave room for errors at all times.
I've learnt those things from my granduncle.
3.You said make room for errors, tell me one of your biggest errors on this journey?
I remember I did a song called , "A Bay" on the FaceTime Rhythm produced by Island Jams…and when I did that song, I wasn't really comfortable with it. And my fans got back to me and said, 'Zabloxz we don't really like that song'. Some people liked it but the real fans said, 'get back on course, bring the message,' so the message is important.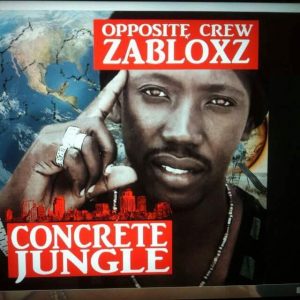 4. How far has your music career taken you in terms of travel and exposure?
In terms of exposure, hopefully March (2017) I'll be in France for some promotional tours and we're looking to visit US and Africa. I've gotten couple callouts from around the world about the music. I get good responses about what I'm doing. People love it so hopefully in March I'll be travelling in Europe.
5.Have you ever toured Europe?
No. This is going to be my first time.
6. What do you hope to achieve through this mission within the next five years?
I have a vision. I want to see myself on that level where I can give back to the kids in my community, do a kids treat; something to promote myself and also to show my appreciation for the real supporters of Zabloxz.
Sounds good Zabloxz, the music industry needs entertainers like you! Thanks for sharing your story.
Listen to his single, Life Hard Out Deh
Follow Zabloxz on Facebook, Twitter and Instagram.
Our Stories is a feature which sheds light on real, social issues in Jamaica through the inspirational stories of Jamaicans with lived experiences. Are you a Jamaican with a story to share? Contact us [email protected]