QUESTION: Dear Legal Wiz,
I took a loan from an institution with 2 months to repay (on the 25th of March and April). The first month was paid on time the second was paid on May 12. However I communicated with the loan agency to explain my issue and how soon I'll pay the funds until I did make the payment and communicated with them. On June 5th I was called, saying I owed $5000 something, I said "for what?" That's when they decide to tell me oh, I was late and from then they've been adding 1% per day on my loan. I said and that's how you communicate with persons, just give me a random call saying I owe xyz?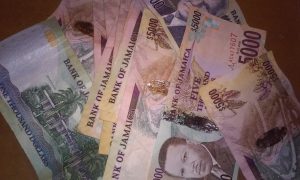 Then I said, I don't have any money but I'll try to pay it. (Yes I'm broke, I'm paid monthly and I have bills/debts so I only get $7000 something on my pay slip per month). This month (July) I got another phone call, saying I ow $11000 something, I said for what? Well same story they are adding, I explained I'm broke and I don't know how that will be paid so they'll have to just do whatever (with frustration). I got a summon yesterday with fees of $20,000 and a court date for the 19th of August. I believe this is selfish and deliberate?
Could you please advice?
Thanks in advance.
Shara Beale
RESPONSE: Dear Shara,
Thanks for reaching out. Here are a few suggestions.
1. Take out your contract and look at the fine prints to see WHAT you agreed to. No one can assist you without understanding WHAT you signed to.
2. Go to Court. NEVER IGNORE A COURT SUMMONS. It can be detrimental to you.
Its likely that they cant enforce any of these sums without proving a. that they have permission to sue you for this interest
3. At court you can defend your claim by outlining what you outlined here.
4. Further should they win you can ask the Judge for time to pay it. The Jamaica Court was never designed as a place of injustice.
AGAIN – NEVER IGNORE A COURT SUMMONS. It can be detrimental to you.
Remember too you can always go in ans speak with a legal aid attorney for 2-3,000 Jamaican.
Legal Wiz
DISCLAIMER:
The above does not constitute legal advice. The responses are prepared and published by inhouse senior journalists after research and discussion with attorneys-at-law and other specialists, as necessary.
The Legal Wiz networks professionals from all fields to serve the interest of all Jamaicans and persons relating with Jamaicans.
Please remember that names are changed at times by request of the person seeking information.