The Jamaican government was busy in 2015, notably enacting laws to decriminalize small amounts of marijuana; raising the tax-free personal income amount through tax amendments; and moving to strengthen national security through measures designed to stem the hacking of government websites and instituting biometric identification in passport applications. The Prime Minister stated her commitment to giving priority to the provision of housing for Jamaican citizens and naming a new Minister of Health to take action following a number of infant deaths at local hospitals. Jamaica's gay community held the first-ever celebration of gay pride, signaling a change in the public's attitude toward LGBT people. A visit by UK Prime Minister David Cameron sparked controversy when he announced Britain's plans to build a new prison on the island as part of an initiative to return Jamaicans currently incarcerated in the UK to their home country. The environment suffered as a result of air pollution from the fire at the Riverton City Dump and the loss of many acres of forest land to bush fires during the year. In recognition of Jamaica's unique natural resources, the Blue and John Crow Mountains were name a World Heritage Site by UNESCO, the first site in the country to receive that designation.
JAMAICA DECRIMINALIZES GANJA

Jamaica's government decided to decriminalize small amounts of marijuana in 2015, taking steps to register the island product with a Geographical Indication (GI) to provide legal protections for the brand in the global market. The new decriminalization law created a licensing agency to regulate a legal medical marijuana industry and allow the Rastafari community to use the herb freely for religious purposes. According to Phillips Paulwell, Minister of Science and Technology, Energy and Mining, the government is committed to ensure that Jamaica becomes a global leader in exploiting the economic value of ganja and its derivatives.
RIVERTON TRASH FIRE CREATES "MOST DETRIMENTAL" AIR QUALITY IN JAMAICAN HISTORY
Kingston, the capital city, was covered with thick smoke due to a large fire that burned for some time at the Riverton City Dump in St. Andrew. The dump has been the site of repeated fires in spite of calls for more oversight at the location. The National Environmental and Planning Agency (NEPA) found that this fire was the "most detrimental" in its history and released high quantities of 26 volatile organic and cancer-causing chemicals into the air. NEPA warned that any exposure to the benzene released by the fire represented a great risk to public health, despite assurances from local health officials that only long-term exposure presented a danger.
HUNDREDS OF ACRES OF FOREST LANDS LOST TO BUSH FIRES IN 2015
Marilyn Headley, Jamaica's Conservator of Forests, reported that hundreds of acres of forest land were lost due to bush fires since the start of 2015. Headley urged Jamaicans avoid lighting fires in or near forest areas. Approximately 960 acres of forest land were lost in May 2015 alone, and since May, several other fires in St. Andrew and St. Thomas added to that total. Headley, who also serves as the CEO of the Forestry Department, announced a partnership with the Jamaica Fire Brigade (JFB) to raise public awareness about the dangers of using fire to burn trash or clear land. The campaign particularly targeted farming communities with its information.
BLUE AND JOHN CROW MOUNTAINS NAMED NEW WORLD HERITAGE SITE

UNESCO designated Jamaica's Blue and John Crow Mountains with the prestigious World Heritage designation, putting a Jamaican site on the coveted list of such sites for the first time in history. Jamaica's Tourism Enhancement Fund (TEF) put over $13 million towards having the Blue and John Crow Mountains designated a World Heritage Site.
GOVERNMENT MOVED TO INCREASE NATIONAL SECURITY
Jamaica's government took action in 2015 to improve the cyber security of its websites after a malware attack at six of the sites. The government also planned to implement a National Identification system (NIDS) for al island residents, which will be in place by 2020. A National Identification Number (NIN) was issued to newborns in the third quarter of 2015. In addition, the government has decided to use biometrics to reduce fraud in the passport application system, implementing facial recognition methods.
PUBLIC GAY PRIDE EVENT HELD IN CARIBBEAN FOR FIRST TIME IN HISTORY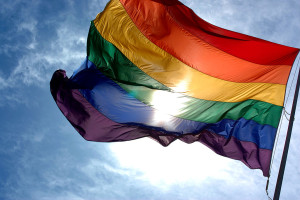 Jamaica held the first public gay pride event ever to occur in the English-speaking Caribbean. Organizers of the event said its staging indicated a change in attitudes toward the community. PRIDE JA was organized by the Jamaica Forum for Lesbians, All-Sexuals and Gays (JFLAG). A similar event scheduled in 2014 had to be cancelled because of concerns about violence.
UK PRIME MINISTER DAVID CAMERON VISITS JAMAICA, ANNOUNCED PLANS TO BUILD NEW PRISON
David Cameron, the Prime Minister of the United Kingdom, made an official visit to Jamaica and addressed a joint session of the Houses of Parliament. Among his discussion topics, Cameron addressed returning the Jamaicans who are in prison in the UK transferred to incarceration facilities in Jamaica. He also announced plans by the UK to construct a new prison in Jamaica to house these individuals. Cost of the prison was estimated at £25 million. The plan brought strong objections from some local Jamaicans and Jamaicans in the Diaspora, who felt that the monies would be better spent to build schools rather than prisons.
SPATE OF INFANT DEATHS AT HOSPITALS SPURS RESIGNATION OF HEALTH MINISTER
Jamaica's Minister of Health Fenton Ferguson resigned from his position as a result of the controversy arising from the deaths of 19 infants at two local hospitals. The infants died of two common bacterial infections at Cornwall Regional Hospital and University Hospital of the West Indies. Prime Minister Portia Simpson Miller expressed grief at the deaths and said the new Health Minister Horace Dalley was instructed to address any problems in the health care sector as quickly as possible.
JAMAICAN SENATE PASSES INCOME TAX AMENDMENT ACT
The Income Tax Amendment Act of 2015 is designed to facilitate a provision adding $35,568 in tax-free income for Jamaicans as of January 1, 2016. The legislation provides for a higher threshold for tax-free personal income and acknowledges the social impact the change arising from economic reform efforts. The threshold has been raised from $592,800 to $557,232 per year.
GOVERNMENT COMMITTED TO PROVIDING HOUSING TO JAMAICAN CITIZENS
Jamaica's Prime Minister Portia Simpson Miller announced a commitment by her government to provide housing for the nation's citizens. The government believes it is the right of every Jamaican to have appropriate housing, and to attain that goal, the administration will prioritize access to housing through renewal projects for the inner city and additional projects for low-income housing and informal settlement development. Simpson Miller noted that the provision of housing represents more than just a shelter issue; it is part of a policy designed to encourage an ownership society in the country.