With its many breakfast parties, soca cruises, cooler fetes, and the Grand Finale Road March, Jamaica Carnival 2023 events are not to be missed. Carnival began on April 13, 2023, and will end on April 17, 2023, following the Road March, and the day after to cool down from the festivities. Below is a schedule of the weekend's events.
THURSDAY, APRIL 13, 2023
Black 2 Blue Jamaica Breakfast Party
9:00 AM – 3:00 PM
Tacbar, Devon House, Kingston
Breakfast Inclusive Party at Tacbar featuring authentic Mexican street food  like tacos, burritos, nachos, and quesadillas, with a variety of fillings.
aFLOAT
Frenchmen Blocko
4 pm-10 pm
Hope Gardens
Kingston
Featuring original street-dance style. Block the road and party with the Frenchmen. Casual and comfortable, no-stress atmosphere.  Drink inclusive with food on sale.
Touchdown Jamaica
6:00 PM – 12:00 AM
Jangas Soundbar Live In Love Events
Carnival Thursday, We TOUCHDOWN inna Jamaica!! A glorious welcome to the land of 'wood and water', soca vibes come to Jangas Soundbar with some of the best Caribbean deejays.
Xodus Tailgate
8 pm
National Stadium
Kingston
Leading the way into the carnival weekend. It all starts at the National Stadium at 8 pm. The popular soca act Voice performs, and the deejay line-up is world class with Travis World, Major Penny, Selectah Kerry, Dj Charlotte, and Brush 1. A signature part of Jamaica's carnival sponsored by First Rock, Hennessy, FX Trader, Tropicana, Pepsi, Foska Oats, and many others.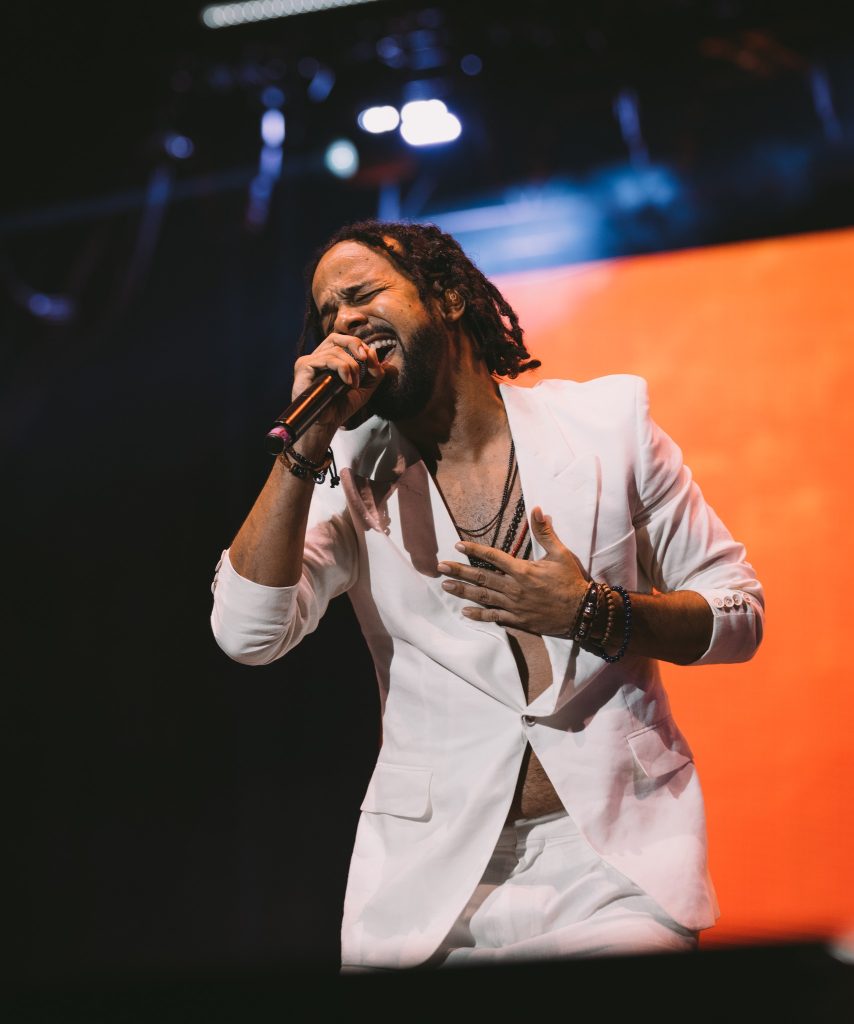 Kes the Band Live
Kes the Band presented by Sunnation , I love Soca, Frenchmen, and IzWe Festival. A must-attend event sponsored by Campari Caribbean.
8 pm
Sabina Park
Kingston
Kes the Band is from the Republic of Trinidad and Tobago. Formed in 2005, Kes is best known for the unique blend of soulful vocals, calypso-inspired melodies, rock riffs, island beats, and a hint of reggae.
FRIDAY APRIL 14, 2023
Medz Jamaica Breakfast Party Cabana
8 am – 1 pm
Sponsored by MEDZ EVENTS
Location to be announced.
SunKissed: The Sunset Beach Fete & Catamaran Cruise
12:30 PM – 6:15 PM
Kingston
The only event of Jamaican carnival that allows you to fete on a private white-sand beach, a party catamaran, or a private yacht. Drink and party, and enjoy premium bars and Caribbean cuisine. Everything included. Floaties encouraged. Bikinis, beaches, booze, and food.
Soca Brainwash Jamrock "Samba"
3 pm – 9 pm
Kingston
The Soca Brainwash Festival returns featuring the "Samba" theme. Samba flare meets soca energy, featuring local and international deejays. Hosted by DJ Private Ryan. Dress code: Brazilian Festival Flare. Rain or shine.
Duck Work Jamaica 2023
Sponsored by SCORCH Jamaica
6:00 PM – 11:59 PM
Mona Hockey Field
Kingston
"We deliver the vibes." Pumpin' since 2007. SCORCH is the face of pop culture in the Caribbean.
Frenchmen Bazodee All Inclusive
7PM – 1AM
Hope Gardens
Kingston
Bacchanal J'Ouvert
10:00 pm
Mas Camp, Stadium Boulevard, Arthur Wint Drive
Kingston
Carnival's super paint party returns. Non-stop music by DJs, including Franco and Brush1, Tyler, Nocturnal, Sinister, Ovadose, and Barrie Hype, plus Patrick the Hype Man. Live entertainment by Skinny Fabulous and Nailah Blackman. Participants can be painted from head to toe and get to see the sunrise while marching through Kingston's streets. A one-of-a-kind experience.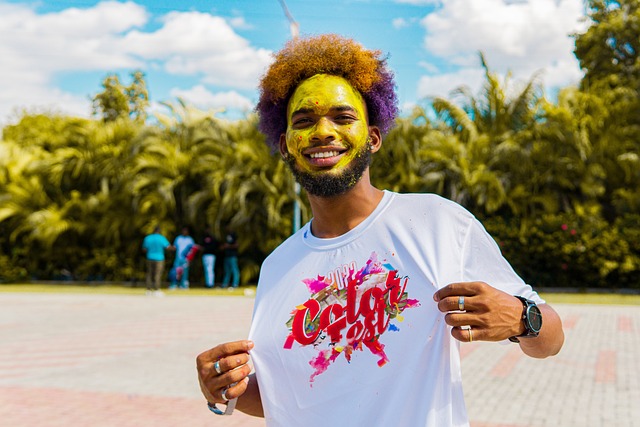 SATURDAY APRIL 15, 2023
Caesar's Army A.M.BUSH JA [Jouvert]
2 am – 8 am
Kingston
Location to be announced.
Founded in 2006 to provide unique festival experiences that celebrate the Caribbean. Be all YOU can be!
GenXs Jamaica [Jouvert]
2:00am – 8:00am
"Top Secret Location"
Breakfast inclusive and unlimited drinks are available. Get ready to fete until the sun comes up to the music of top local and international deejays.
Sunrise Breakfast Party 
Sponsored by Sunnation
5 am -12 pm
Kingston
Strut Jamaica 
by Live in Love Events
3 pm – 7 pm
Strut Jamaica Boat Cruise
Board your vessel at 3 pm at the Grand Hotel Excelsior Port Royal
Delicious food and excellent drinks are available during the cruise.
WI FETE Jamaica w/ Machel Montana + Friends
In association with WiPay
7 pm – 2 am
Kingston
Featuring the artists Machel Montano, Voice, Bunji, Skinny, CBM, Sasco, Valiant, Nailah.
Xodus Remedy
National Stadium
Kingston
With performances by GBM Nutron, Voice, Skinny Fabulous
Viva La Carnival
Hope Zoo
Old Hope Road Kingston
St. Andrew Parish
Like they said, "The Big Bad Cooler Fete touch down inna yaad. Are you ready?!" Featuring
Tony X, Back 2 Basics, Cool Blaze, Chromatic Live, and Lord Hype.
Soca Nawmal
12 am
National Stadium
Kingston
Here is the ultimate soca experience. One of the best deejay lineups will include global sensation, Oso City, in his first appearance in Jamaica. Don't miss it!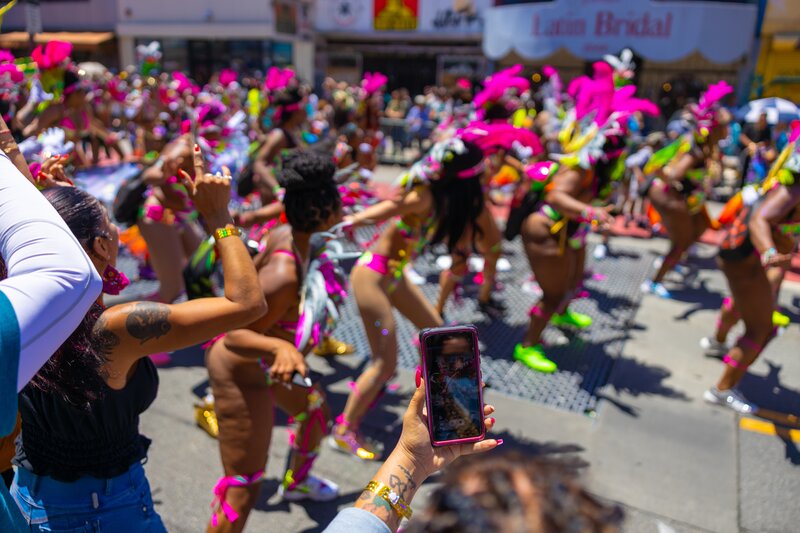 SUNDAY APRIL 16, 2023
Road March / Parade of Bands featuring the following bands:
Bacchanal Jamaica
GenXs Jamaica Carnival
Jamaica's first Ultra-Premium Band, first established in Miami, it continues to innovate and grow international. Jamaican Carnival is where the music started. Join in!
Xodus Carnival
Yard Mas Carnival
In its inaugural year, Yard MAS Carnival guarantees a unique all-inclusive soca experience for those who want to "mas together" combined with exceptional multi-genre musical offerings. Spreading the "yardie" vibe that Jamaica is known for.
Heineken Rio
Big Wall "Radiance"
Kingston
Featuring Heavy D and Tonio (Chromatic) Live!
Don't miss the party!
Campari Boulevard
10 am – 8 pm
Knutsford Boulevard
Feteing Zones, Paid Bars, Viewing Deck! With a special performance by the Genna Genna, Aidonia!
MONDAY APRIL 17, 2023
GenXs Sunset
3 pm – 9 pm
Port Royal
The Cooler Cool-Down Fete begins at the Grand Excelsior Hotel.
Free for GenX masqueraders. Coolers are allowed before sunset at 8 pm.
Yard MAS Beach Fete
Kingston
Location to be announced
Yard MAS and Xaymaca. This is the biggest beach fete of Jamaican Carnival. Sponsored by Campari Caribbean. Free To All Yardmas Masqueraders "LIKE YUH SELF." Get ready for "Premium Yardie Style" as we come home to Kingston's streets. "We are ready to give our Goddesses and Guardians the Royal Treatment!"
Photo – Dana Brown on Unsplash
Photo – Kes the band official Facebook page
Photo – Elson Daniel from Pixabay