Labour Day is being commemorated on Tuesday, May 23, 2023, under the theme, 'Plant a Tree for Life: Promoting Climate Change Mitigation, Food Security and Road Safety'. The activities for the day will commence with a Wreath Laying Tribute, organized by the
Jamaica Cultural Development Commission, at the shrine of the National Hero, Rt. Excellent Samuel Sharpe at the National Heroes' Park in Kingston beginning at 9:00 a.m.
A similar ceremony will be held in Montego Bay, St. James at the Sam Sharpe Square beginning at 8:00 a.m. It will be led by His Worship The Mayor, Councillor Leeroy Williams – Mayor of Montego Bay.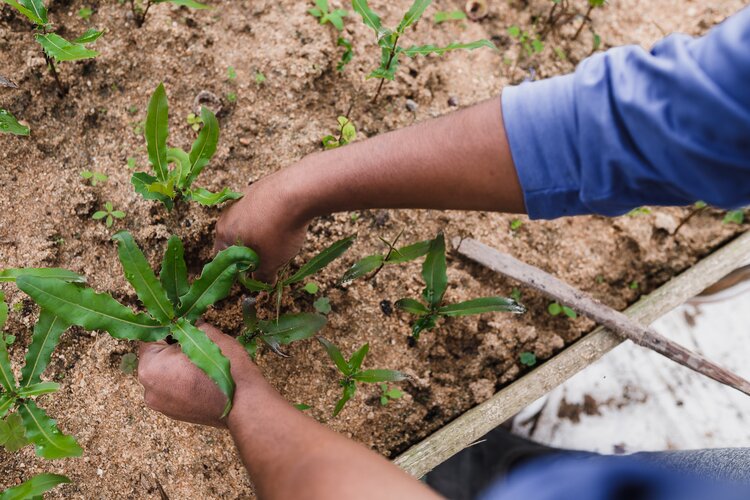 The National Labour Day Project is expected to begin at 7:30 a.m. It entails a tree planting exercise along High Way 2000 in the vicinity of Hartland and Old Harbour. The aim is to plant 10,000 trees. Groups from corporate Jamaica, civil society, schools and other community based groups will participate. The national project is led each year by the Prime Minister, The Most Honourable Andrew Holness, ON PC and joined by the Leader of the Opposition, Mr Mark Golding, MP.
Directions To National Project Site In Saint Catherine
1. Coore's Fesco to Hartland Road via Mandela Highway and Toll Road – 21 mins travel time
2. Ferry Police Station to Hartland Rd via Mandela Highway – 27 mins travel time
3. Spanish Town Public Hospital to FD Labour Day site via Brunswick Street – 20 min travel time
4. Spanish Town Public Hospital to FD Labour Day site via Featherbed Lane- 20 min travel time
5. Spanish Town Public Hospital to FD Labour Day site via Wellington Street – 16 min travel time
There will also be parish projects that will be led by the Mayors across the island.
Parish Projects
Hanover
Installation of rumble strips and road safety signs along 'hot spots':
– Watson Taylor Drive in the vicinity of Hanover Parish Library
– Dr Aston King Highway in the vicinity of Point Hill and Grand Palladium Hotel and Spa.
Manchester
Books Park
– Planting trees
– Establishing walk trail and rest stops
– Establishing herbal garden
Portland
Planting of endemic trees (Hernandia Catalpifolia- Water Mahoe) in the forestry reserve in the district of Fellowship
Portmore
Planting of trees along George Lee Boulevard
St Ann
St Ann Infirmary:
– Cutting of trees
– Painting of front boundary walls
– Painting of curb walls
– White washing of tree trunks
– Painting of admin building external walls
– Painting of Porter Lounge
St Catherine
Ewarton Market
– Debushing
– Planting trees
– Power washing of market roof
– Repainting walls and restrooms
– Changing bathroom faucets
St Elizabeth
Prosperity Park
– Planting trees and other beautifying activities
St James
Tree planting activity at Maldon High School and Salt Spring Primary and Infant School
St Mary
– Planting of Annatto Tree at Claude Stuart Park, Port Maria
– Repainting of four pedestrian crossings in Port Maria
– Planting of trees and beautification along Stennett Street, Port Maria
– Planting of trees and flowers and beautification around the two "Welcome to Port Maria" signs
St Thomas
Trees will be planted and rehabilitation work will take place at the parish park and Morant Bay High School
Trelawny
Main projects at Drop-in and Homeless centre in Falmouth.
Sub-projects in each of 8 parish divisions.
The day's activities will culminate at the National Emancipation Park in Kingston with the National Labour Day Praise and Worship Concert beginning at 7:00 p.m. It will be led by some of Jamaica's most popular gospel artistes.
Photo – Unsplash