We Jamaicans have dominated the Olympics sprint track and field events. After each, the question is asked, "Why do Jamaicans run so fast?" With Jamaica's dominance of Olympic track and field events, many theories have been put forth, but they all ignore the inner strength and fortitude of the Jamaican people.
Confidence
We have a sense of humor that can find the silver lining in virtually any situation and we're not afraid to laugh at ourselves. It gives us a sense of confidence that's missing in those who take themselves too seriously.
School programs
Sports play an important role in our schools and we encourage youngsters in their endeavors. The High School Athletic Champs is the Super Bowl and World Cup to Jamaica. The prestigious athletic program promotes the talents of our youth and fosters an environment where those with extraordinary promise can follow their athletic goals wherever it takes them.
Healthy lifestyle
We run for fun and to get where we need to go. Jamaicans never pass up an opportunity to pit our talents and skills against our peers in friendly competition. We've been blessed with an environment that fosters outdoor pursuits and we don't waste what we've been given. A variety of different terrains provides us with multiple ways to build speed, strength, endurance and agility, without the need for machines and artificial methods.
Natural foods
Jamaicans are fortunate to be surrounded by a wealth of healthy foods that include the bounty of land and sea. Jamaicans are raised from the cradle eating healthy meals and eschewing junk food such as soft drinks and chips that contain empty calories. Our diet feeds and fuels our body's needs with essential elements that allow us to function at our best. Many of our dishes are traditional recipes handed down through generations.
Sports and dance
We Jamaicans love sports and dancing of all kinds, from the youngest to the oldest among us. If we're not participating on the field, we're watching, training others or talking about sports. It's an integral part of our culture, as is a long tradition of dance that's enriching and invigorating for the soul.
The reason Jamaicans run so fast isn't due to a single food combination, secret training methods or some complex and mysterious mixing of DNA. We have the wind at our backs, the sea at our feet and a playground of natural resources that allows us all to be the best we can be.
We're not afraid of hard work and we have the confidence to make fun of ourselves if we're tempted to be too serious. Our children are our future and we foster their natural abilities, allowing them to follow their dreams and take their place on an international stage if that's where life leads them.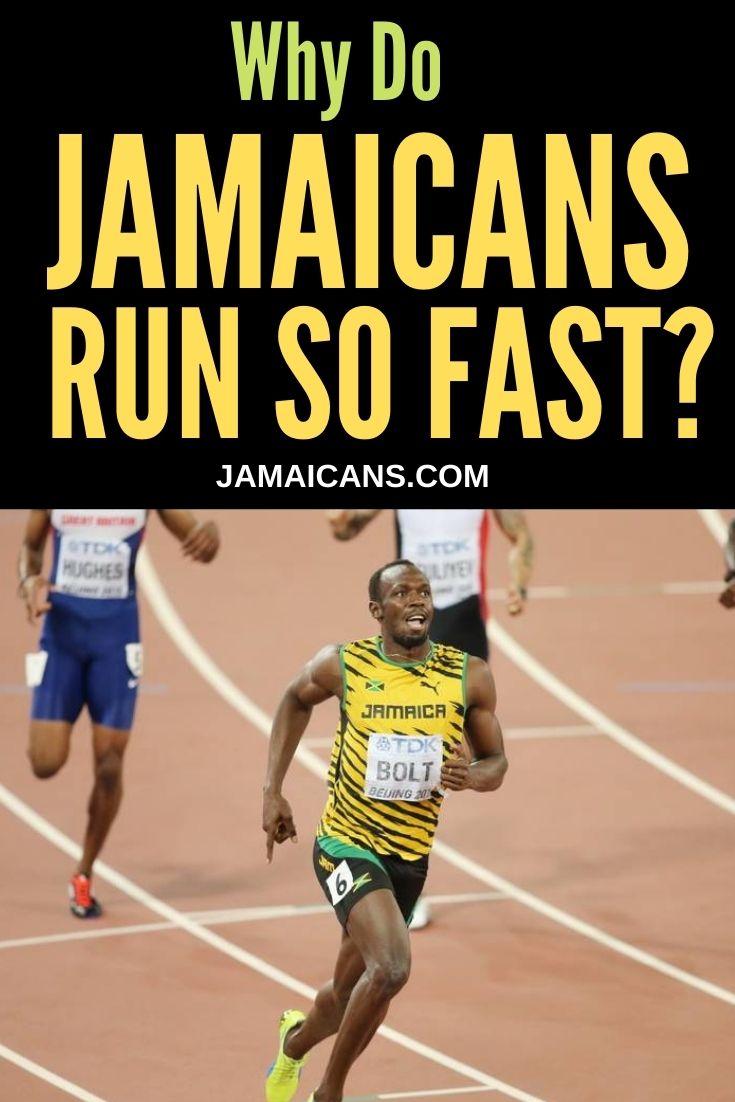 Photo Source: Deposit Photos