It's hard to believe that Air Jamaica is now only a distant memory in Jamaica's history. In its heyday, the former national airline was the highlight of every trip abroad. Everyone knew that the "pretty planes" belonged to Jamaica, and flying on Air Jamaica was as much as part of the experience of travelling as going to a new country. Sadly, the airline has long parked its wings, but the warmth and graciousness of their flight attendants still bring joy to many of us who still reminisce. Here are 5 reasons we loved Air Jamaica flight attendants.
1. Their professional dress
Not only did they always look sharp, but the bright, bold colours of the Air Jamaica uniform guaranteed that these flight attendants stood out in the air and on the ground. Their attire and immaculate style was always on point, and they drew admiration from everyone who came into contact with them.
2. They would give extra food
These flight attendants knew their countrymen well! And they were very knowledgeable about the fact that we "carry we belly come pon di plane". So if you asked nicely for a "likkle brawta" on your meal, chances are that they would oblige.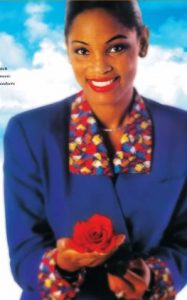 3. Their overall professionalism
Air Jamaica flight attendants were known for their outstanding professionalism on the job, especially since an airplane loaded with hundreds of Jamaicans could prove challenging without warning. Incidentals like delayed flights and lost luggage would lead to heated tempers and raised voices, but you could always depend on the flight attendants to handle the situation with firm calmness and professionalism.
4. The warm greeting and smile
As if they weren't already brightening up the skies, those flight attendants had smiles so bright they could calm even the most irate passenger. Their smiles were the very embodiment of Jamaican hospitality and they topped it off with the heartiest Jamaican greeting that gave reassurance that you were about to embark on a wonderful flight.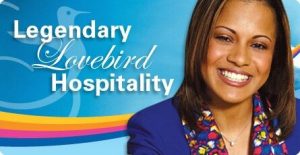 5. They often went the extra mile and made everyone feel important
Whether you were a Jamaican returning home after many years away or a visitor coming to enjoy the island's beaches, the Air Jamaica flight attendants were known to go the extra mile to make everyone feel welcome. Like honorary ambassadors, they would answer questions about everything from immigration and customs, to where to get the best jerk chicken on the island. And if you were feeling sick or needed a little extra help moving about, they were always ready to give you the assistance you need.
It's truly a sad thing that children today never got the chance to experience the glory days of Air Jamaica, nor the warmth and radiance of its flight attendants. But we have some great memories of the good old days of the beautiful iron bird in the sky to share with them.