This week we have a conversation with Dr. Hume Johnson, the founder of the nation brand think tank "Re:Imagine Jamaica Project". Dr. Hume is passionate about "Brand Jamaica" as she discusses trends, challenges and practices that are shaping Jamaica's public international image.
WES: Was the Re:Imaging Project symposium in Jamaica  success, what was achieved?
For our inaugural symposium on 'Brand Jamaica', we wanted to bring together key professionals and practitioners in business, tourism, creative industries, sports, science and technology, media communication, marketing, politics, and academia to discuss some of the key issues, trends, challenges and practices that are shaping Jamaica's public international image, as well as share experiences, perspectives, and the latest developments in the national drive to promote and protect Brand Jamaica.
We achieved our goal of getting Jamaica professionals working in different sectors to the same table, talking to each other, and rethinking how our nation is framed, and realizing that Brand Jamaica is more than the creative industries or tourism, but includes a plethora of sectors. These individuals have gone back to their industries fully re-engaged about Brand Jamaica, and will themselves become advocates for a more expanded framing and projection of Jamaican identity on the global stage. Essentially, our goal is to create an engaged community of meaningful dialogue about Brand Jamaica; to engage various stakeholders and domestic sectors in grasping a fuller understanding of Brand Jamaica and the role they play in it. There is much work to be done to get all Jamaicans engaged about Jamaica but we succeeded in beginning the conversation.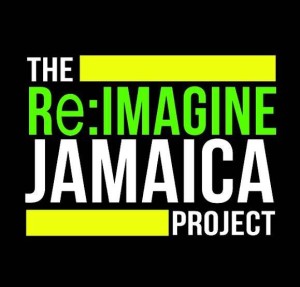 WES: What is the Re:Imaging Project  and what is it's important to Jamaica?
The Re: Imagine Jamaica Project is a nation brand think-tank that aims to contribute to global knowledge and understanding of Jamaica through scholarly, and policy-relevant research. We aim to raise awareness of, and advocate for the promotion of Jamaican credentials in business, the arts, science and technology, culture, academia and sports. We wish to advocate for a re-imagining and repositioning of the Jamaican brand, the creation of a more complex narrative beyond sun, sand and sea, one that projects a more positive and complete image of the country centred on its people, culture and heritage. In addition, our goal is to lobby for the establishment of a policy framework, and an overall Brand Jamaica strategy.
The Project is important because we believe it is time to begin a process of taking stock of our global brand image, both the areas which are positive and can be leveraged for our economic benefit and political and social advantage as well as the aspects that threaten our good name. With regard to the growing interest of the Government of Jamaica in bettering relations with its Diaspora, our project therefore provides an occasion to engage members of the Jamaican diaspora, and reflect on how the Diaspora may broaden the scope of its involvement in the development process for the benefit of itself and for Jamaica.
WES: Explain to our readers why countries need a positive brand image on the global stage, why is effective crisis management important ?
Reputation is fast becoming the new currency for nations in the 21st century. It is not only about raw military power, economic power or population size. Due to the fierce competition among countries in the global economy for investment, trade, tourism, students and so on, countries and cities are therefore obliged to call upon their history, geography and culture, national symbols among other things to construct a distinctive image, to project a competitive identity in the world.
The image of a nation, how a nation is perceived in international public opinion impacts its progress economically and socially. Nations that are alerted to how they are perceived in international public opinion and take steps to show the totality of itself versus stereotypes are more likely to create more attractive conditions for foreign direct investment, tourism, trade and political relations.
WES: How important is the role of the diaspora immigrants in the Re:imaging Project , could you explain what that role look like?
Immigrants are ambassadors of a nation's image abroad. Whatever they accomplish in the world, how they behave while abroad become part of their country's assets and whatever the nation achieves and how the nation projects itself becomes part of the immigrants assets. It's an interdependent relationship which cannot be escaped.
WES: Dr. Johnson your professional career spans several disciplines, how do achieve balance between these  professional pursuits?
There is no need for me to balance my interests and pursuits in politics and the media are the two central pillars of my professional career, and the two cannot escape each other. They are, by nature, interdisciplinary and connected. As as a media and communications practitioner, I believe I have a duty to understand the impact of media on the society and community around me especially, the strategic use of the media  – opinions, images, symbols, slogans, political advertisements – in the conduct and success of politics. I also publish extensively on governance, global crime, popular protests, citizen politics and civil society in Jamaica and elsewhere. These are important elements of  the lived reality of Jamaicans, and I have been fortunate to be able to take part in the national discussions about these and other subjects in my own country.
WES: St Ann produced two of the most distinguished, influncial and important figures in world history, Marcus Garvey and Bob Marley you are also from St Ann, is there something specail about the garden Parish, that inspires it's native sons and daughters to achieve success internationally?
Every parish in Jamaica has produced outstanding citizens. Success and accomplish has less to do with people's unqiue physical surroundings or the material conditions of their lives, and more to do with the values they uphold and the ambition they have for their lives. Jamaican families are known for instilling values of hardwork, a belief in excellence over mediocrity, a sense of self discipline, focus, drive and determination, as well as an understanding that all things are possible. I am a product of that environment and value system and I credit it for any success I achieve throughout my life.
WES: Where did you inherit this drive, and who were your influences?
I am driven by my own enduring desire to contribute to aspects of Jamaican development. In this regard, I have had profound regard for the work, intellgience and commitment to Jamaica of individuals such as former Prime Minister of Jamaica, Most. Hon P.J Patterson; Professor Trevor Munroe, Delano Franklyn and late Professor Barry Chevannes, and my good friend Tony Rebel. These are folks that have lived a life of service to Jamaica. I respect and applaud them, and it is at their feet I've many some of my greatest, most inspired moments in my early development. So I thank them for their impact on my life's goals.
My mother, Elizabeth Tucker, a wonderful woman from rural Jamaica, has also had a huge impact on my own personal drive and ambitions. She believes in excellence and the responsibility of individuals to continually expand themselves. She took and passed her CXC exams at 60 years old, so when you have that kind of example of achievement and drive around you, you can't help but live a life of purpose.
WES: What do you see as the biggest impediment to growth and development in Jamaica?
We have an implementation deficit. There is no shortage of great ideas, but we have failed to activate them. We also have a crisis of leadership in which leaders are not accountable to their constituents, and who have lost sight of their role as servants of our people. Our leaders must have greater ambition for Jamaica and for Jamaicans.  I also believe that we have not yet created a society of innovation and entrepreneurship, communities and spaces of productiveity that are able to monetize the extraordinary gifts and talents of the Jamaican people. In this same breath, they have projected an image of Jamaica as a place of fun and frolic not one of business and industry; our people as servants, not as leaders and achievers. Until we reimagine ourselves otherwise from the current form, we shall not achieve the economic and social outcomes we desire.
WES: Given your busy schedule what does Hume enjoy doing for fun and relaxation?
Travel. I enjoy immensely immersing myself in a strange new country or place, embracing its culture and enjoying being there and observing how that society organises itself.  I also enjoy live music, and I am a great supporter of the arts in general. And everyone who knows me knows I like fashion and football, especially the FIFA World Cup when nations are pittied against each other.
WES: You are a soccer enthusiast what do you find fascinating about the sport and what captivates your interest?
When I was in High School, we had one TV in our house, and you either joined the men and the boys watching in our family and watch what they were watching or perish in boredom. So I joined in, at first supporting Bulgaria, Italy and Germany. After Italian striker Roberto Baggio missed that crucial penalty in the 1994 World Cup, I cried. I believe that was the momnent I was hooked emotionally on football, and especially the World Cup.
The European leagues continue to fascinate me, particularly the German Bundesliga. I am longstanding supporter of Deutchland because of their tactical skill, temperance and methodical movement of the ball. It is not exciting football, as say Brazil but it is effective, disciplined and it works. I am attracted to that. Of course, I do enjoy the exciting football played by Brazil, and in many ways Jamaica, but the Reggae Boyz could use more of the calculating style of the Germans in their play. I cannot wait for Russia 2018!
WES: What is your (must have on your Ipod} favorite genre of music, your favorite food and place to visit?
I have an incestuous love for the music of my own country – Reggae, so I'm always listening to Reggae in the car. I also quite enjoy Pop music, Rock, Soft Rock and Blues. My absolute favourite singer/songwriter of all times is the St. Kitts born, British singer, Joan Armatrading. There is a depth, power and profundity to her music. I can never stop listening to this daughter of the Caribbean.
Though I spend all of my waking hour watching the Food Network, I am a very picky eater and I am definitely NOT a foodie. I have serious food allergies which most times makes finding the right thing to eat more of a chore. But I absolutely enjoy Jamaican food. I believe our food is among the best in the world, but remains woefully underrated and languishing behind other cuisines in the world. I also enjoy Turkish, Medittarean and Japanese cuisine.
I love love Australia and New Zealand. I came of age in New Zealand really, having spent all of my mid 20s there, and immediately went to work in Australia for another few years. I feel very much at home in those cultures and have much regard for the integrity of New Zealand's culture. Yet my favourite place to visit is Europe. That continent draws me in because it is so steeped in history, and boast wonderful cultures, architecture and lifestyles which have been carefully developed and promoted, and have become part of the strength of this part of the world. I also enjoy visiting Jamaica, the energy and the vibrant nature of our people is an allure and I cant go too long without it.