Jamaican American sports administrator Bassett Thompson holds the distinction of being America's first and only cricket commissioner. Thompson was born in Asia, Manchester and attended Camperdown High School in Kingston. While growing up in Jamaica, he developed a love for cricket. However, Thompson revealed in an interview with the the Long Island Herald newspaper that he hid his passion for the sports when he moved to the United States with his parents in 1973 because cricket was not as popular as other sports in the U.S., at the time.  In a turn of events in 2007, Thompson assumed the pivotal role of cricket commissioner, overseeing the Public Schools Athletic League (PSAL) in New York City. Following this milestone, in 2011, he expanded his role by also assuming the position of Director of Track & Field at The Armory, a prominent indoor track and field center in the city. Bassett's journey in track and field began as a PSAL meet director, earning him a master level USATF official certification in 1996.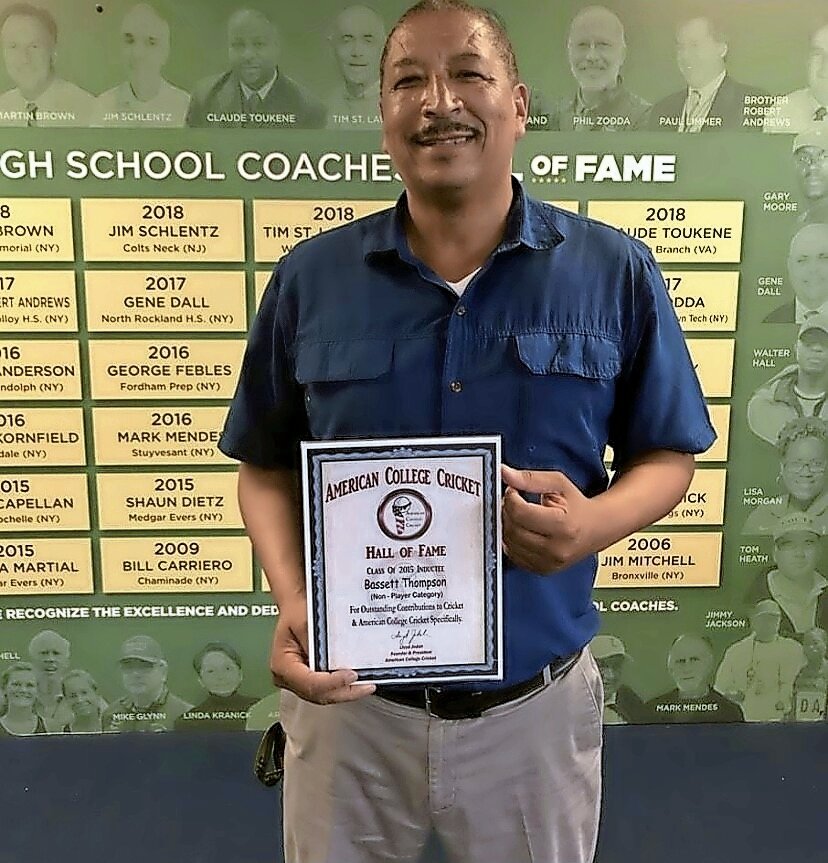 Now, let's take a closer look at the remarkable journey of this extraordinary Jamaican-born American sports administrator. Our discussion with him provides a revealing glimpse into his exceptional career.
What motivated you to take on the role as the Director of Track & Field at The Armory?
Prior to becoming the Director of Track and Field, I spent many hours at The Armory. First as a parent and coach, and then a track and field official and Meet Director of the PSAL. The President of The Armory approached me and said to me
'you are a natural and I love the way you handle the parents, spectators, athletes and officials, how would you like to be my Director of Track and Field.' 
I love track and field and I loved The Armory, it was a perfect combination and I gladly accepted. And the rest is history. My passion and dedication for track and field along with my love of coaching student-athletes and the joy of officiating at various track meets were all motivating factors in my decision to take on the role of Director of Track & Field. I knew that the job was challenging but with my knowledge and experience; I knew that position would be perfect for me.
As the PSAL Commissioner of Cricket, you've played a pivotal role in growing the cricket league in New York City. What challenges did you face in popularizing cricket in a city known for other sports, and how did you overcome them?
The main challenges were finding suitable cricket grounds and also finding qualified PSAL coaches. However, with the help of local cricket stakeholders and the NYC parks department, we were able to secure some "cricket only' grounds. Finding coaches was challenging because of the fact that in order to be a PSAL coach one has to be a past or present employee of the Department of Education. As a result, some of the "coaches" needed guidance. Fortunately, there were local cricketers who volunteered and assisted. Also, the student-athletes were quite knowledgeable in regards to the sport.
Amazing! You've been inducted into the international cricket hall of fame. Could you share some memorable moments or experiences from your cricket career that stand out to you?
I was inducted into the cricket hall of fame not because of my playing career but because of the Administration portion of my cricket career. I am the first and only cricket commissioner in America. My most memorable moment from my cricket career is being named manager of the USA under 19 team. The USA cricket team's victory over Bermuda was one of the highlights of my managerial career.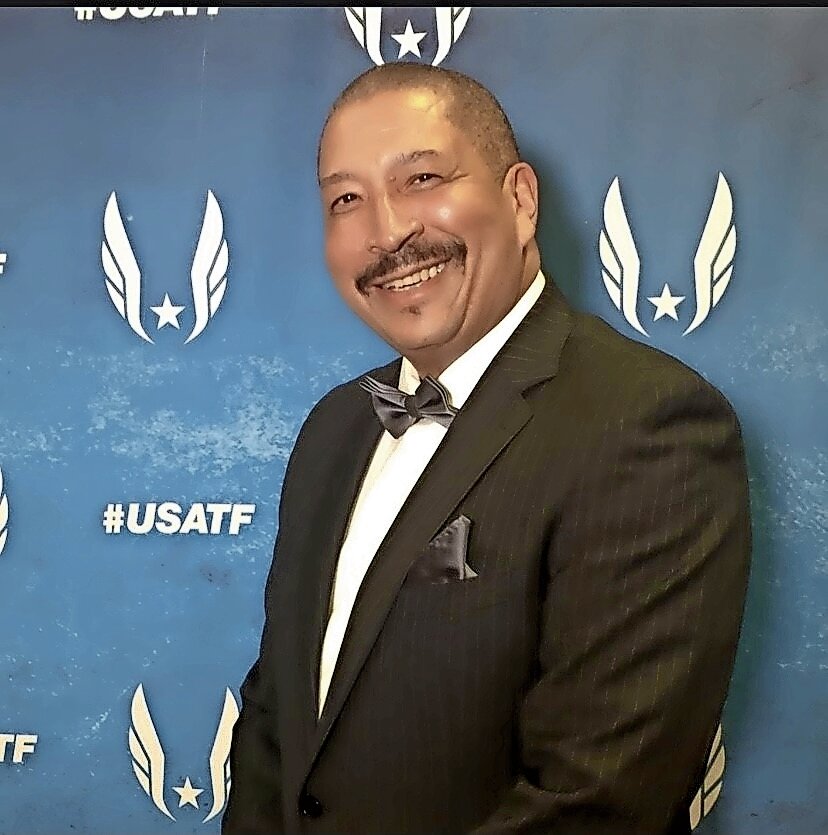 Congratulations! Managing both cricket and track and field at such a high level requires a lot of dedication and organization. How do you manage your time and responsibilities effectively to ensure both sports thrive under your leadership?
As a director of both sports, I am responsible to ensure that they are given equal consideration. Though different in many ways, they must be treated as such. Organizing both – requires similar tactics that govern any well-run sport. I must make sure that each sport has the required officials, planned venues, and knows what each sport needs to be prepared. The key is setting the organized template and then focusing on the required key points that differentiates track from cricket. Having the right people to set the games running smoothly. It comes down to giving each sport the main ingredients to have a successful outcome.
Sound strategy! Mayor Eric Adams' proposal for a cricket stadium in the Bronx for the 2024 Cricket World Cup is an exciting development. What are your thoughts on this proposal? 
I felt that it was a great proposal. However, the location change was bittersweet, although I would love to see the stadium in New York City, I also believe Long Island is a great choice. The stadium is still in New York, and I believe Eisenhower Park is an excellent venue.
I understand your point. Now let's shift gears a bit, your daughters have followed in your footsteps by participating in track and field. How does it feel to see them carry on the legacy?
I absolutely love it! I enjoyed watching them compete as young athletes and now it's a great feeling observing them mentor young track and field athletes. One of my daughters is a high school track and field coach, as well as a track and field official. My youngest daughter is a registered nurse as well as a track and field official. She also finds time to coach beginners in track and field.
I hope they know how proud you are. What advice do you have for aspiring sports administrators or those looking to make a career in track and field and cricket management?
 First, they have to love the sport. If they love the sport, then it will not feel like work.
One can gain experience through internships, part-time jobs or volunteering. Attend track meets and cricket matches for guidance. Communicate with the meet directors and cricket managers. Excellent time management and multitasking skills are essential. It is of the utmost importance to set and complete goals.
Solid advice! You've described The Armory as an "oasis in the city" and a safe haven for young athletes. How do you envision its impact on the community evolving in the future?
Yes, The Armory welcomes young athletes to our various youth programs, beginning at second grade and continuing through high school and even college. Our youth programs have been increasing in popularity and I believe in the future our youth programs will continue to increase in size, allowing more children to participate in our exciting, healthy activities. Running, jumping and throwing are the basis for so many sports, and can be easily accessed at The Armory for no cost by our community families, hopefully leading to healthier habits for life! Both Elementary (grades 4-8) and High School Student/athletes that train at The Armory are encouraged to participate in the Armory College Prep program. For high school students the free year-round program involves a diagnostic test to evaluate strengths and areas that need improvement and helps students set collegiate goals for themselves. Elementary school students learn to build robots and play the Stock Market Game that we host at The Armory. We envision that The Armory will have a very positive impact on the lives of the student-athletes. The goal is to equip them with skills that will lead to success in life. We want our student-athletes to become positive role models and contributing members in their community.
You're mentoring future leaders. With your extensive experience, what do you believe are the key factors in nurturing and developing young athletes, both in terms of their sports performance and personal growth?
In my extensive experience the key factors in nurturing and developing athletes lie in the strategy of making the athletes visualize goals, build confidence and find fun ways to maintain fitness. My goal is to create a motivating environment, communicate effectively and celebrate successes. I avoid punishment for failure, and I celebrate individual growth.
Photo – The Amory