Dwight Geddes will be the first Jamaican to be elected to the National African American Insurance Association (NAAIA). Geddes was born in Jamaica and attended John Mills Primary School and Jamaica College. He is the son of Tino Geddes, a journalist, a migrated to the United States in 1985 to continue his studies at Pace University and York College. Upon winning his election, Geddes called his election "a significant honor" that meant his peers recognize the value of his contributions to the industry. He also noted that the insurance industry in the United States is worth billions of dollars and that insurance has an impact on every one of life's aspects.
"I look forward to expanding on what I have done the last few years, which is making the next generation entering the workforce aware of the significant opportunities in the insurance industry.",  Geddes told the Jamaicans.com team.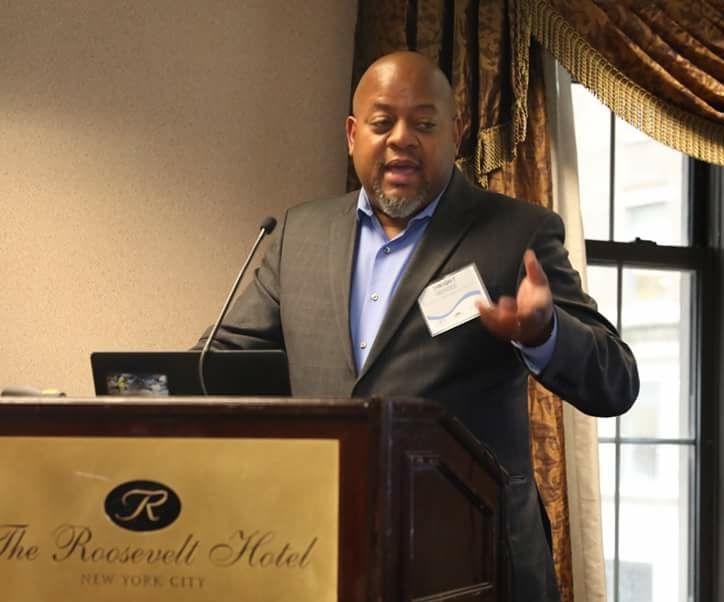 Geddes has been a member of the US insurance industry for 25 years and was the vice-president of the NAAIA's New York Chapter from 2016 to 2020. He will leave that position when he begins serving on the national board, however. The board has oversight of the operations of 23 chapters across the US and is the oldest Black insurance organization in the country. Its aim is to develop a network of people of color and others who work in or have affiliations with the insurance industry. The NAAIA has 1,700 members and is focused on the professional and personal development of its members.
The founder of Metro Claims and Risk Management and Geddes Management Group, Geddes has published and presented works on fraud, risk management, auto claims, catastrophe property trends, and diversity, equity, and inclusion since the age of 22. His writings have been published in major industry journals, including Claims Advocate, Risk Management Magazine, Construction Claims and CLM Magazine. He has also taught industry professionals in these areas. Experienced as a claims executive and insurance broker, Geddes is also a certified mediator, insurance expert witness, and FINRA arbitrator. He has served on the executive council for the CLM Claims College. He is also a published author of fiction.
The staff of Metro Claims has worked as members of catastrophe response teams acting to address several major disasters, including Tropical Storm Sandy in the Tri-State Area and Hurricane Irma in Florida. Geddes founded the Northeast Insurance Conference (NICE) in 2018 to emphasize the range of professional opportunities in the insurance industry. This conference brought together the most diverse group of insurance industry professionals from across the US to discuss issues and trends in the insurance industry.