We made it to our next stop, Puzzle It Jamaica!
Finally, we have another entertainment option in Jamaica that locals and tourists alike can enjoy on weekends and holidays. Puzzle It is an interactive puzzle game experience located at 42 Elizabeth Avenue, Off Red Hills Road. After chatting with its co-owner, Jabari Ennis about this new entertainment option in Kingston, the One Stop Jamaica team had to return to his establishment to play!
And here are 5 things we like about our Puzzle It Jamaica visit
Activates Your Team Player Mode
Whether you're playing with a group of strangers or close family members, you will definitely feel the need to put aside any differences so that your team can race against the clock and make a great escape from the room. One member of our team is known to be very reserved especially when she's around new faces. However, after the first 10 minutes in the Rum Hangover Room, she magically transformed…It was amazing to observe how she "lit-up" with ideas as we collaborated to solve the many puzzles within the room. As I gave it more thought, the escape room concept at Puzzle It Jamaica provides the perfect activity to solve all your relationship problems because your team is simulated into an "almost-real-life" experience, forcing all members to pull on every bit of their natural survival instincts to escape!
Fun for All Ages
Even a baby can play…with supervision, of course! The escape rooms are fairly safe and you don't have to worry about strange objects or people prancing out at you while you're in the game, this was one of my primary concerns because "mi fraid a duppy" and I do not particularly like obstacle courses. Also, the puzzles are rated G for everyone, there's nothing in the theme that can be communicated as offensive or inappropriate for children.
Now we know that there's always the concern that adults and children must have separate entertainment options, and there's some truth to this. However, mixing it up every once in a while by finding a fun activity for the entire family makes it convenient for many parents. It's genuine fun for all ages at Puzzle It!
Foreign Concept but with Jamaican Appeal
One Stop Jamaica is possibly the first set of Jamaicans who will quickly try out new entertainment spots, accommodations, and restaurants as we keep you informed on the current vacation options in the island. After learning about this escape room experience, Puzzle It Jamaica was a must on our list! It's Jamaica's first escape room experience and it truly lives up to its name as the puzzles are "Jamaicanized". There are many cultural references within the rooms to include the use of popular Jamaican expressions which make puzzle-solving fun and relatable.
Nb. This doesn't mean that you have to be a Jamaican to play…you will still make it out in time if your team is determined to.
Excellent Customer Service
Puzzle It Jamaica offers possibly one of the best customer experiences in Kingston! Our Game Master, Natasha Barclay was friendly, patient, vibezy and accommodating. Before we entered the room, we recorded a few videos and took photos to update our followers on social media and she waited patiently while we did so. Even throughout the game, at times when we thought we were doomed, she offered words of encouragement to keep us going!
Free WiFi
The team at Puzzle It Jamaica certainly understands the importance of free WiFi especially for millennials like myself who browse and publish on social media more than our parents. Our Insta-followers were happy that day as our access to the free WiFi service allowed us to keep them updated on our progress.
Now, although we could access WiFi in the escape rooms, we deliberately left our phones with our Game Master so that we could spend more time enjoying the team-building experience.
Wow! Puzzle It Jamaica needs to be on your list of must-do activities for the holiday season. It's fun, interactive and you're guaranteed to exit the room as a smarter, team player!
Now our review of Puzzle It wouldn't be complete without suggesting a few areas the team could improve:
Lighting in the Room – I don't have 20/20 vision so my team members literally led me through some aspects of the game as the dimmed lighting made it difficult for me to see the clues. A few more bulbs in some areas of the rooms would be helpful.
Advertise the Special Game request – Puzzle It Jamaica actually accepts special game requests from its customers. Say for instance a company wants to introduce a new concept to their team members, Puzzle It Jamaica can alter the clues in the room or even take the puzzle experience to the business location and provide a customized game for its clients. How many people know this? We think this should be advertised some more. Jabari told us how one man had booked a specially requested puzzle game to propose to his girlfriend, how romantic!
I can't say enough about the genuine fun (and I think I used the word 'fun' several times through this review) that you are bound to have at Puzzle It Jamaica. Hop on over to the website and book your game now.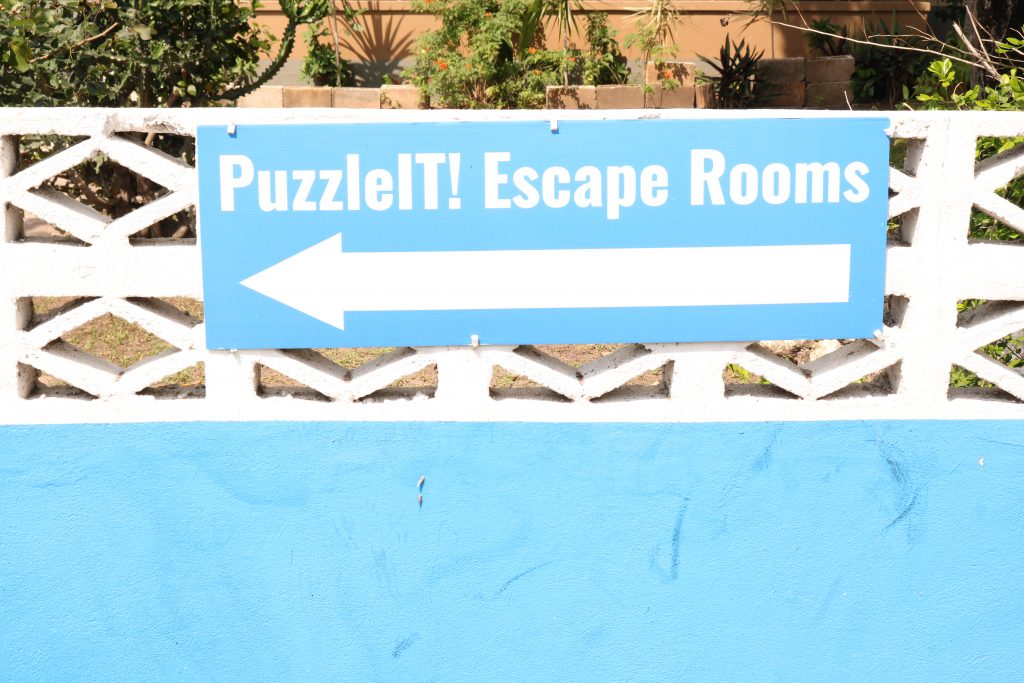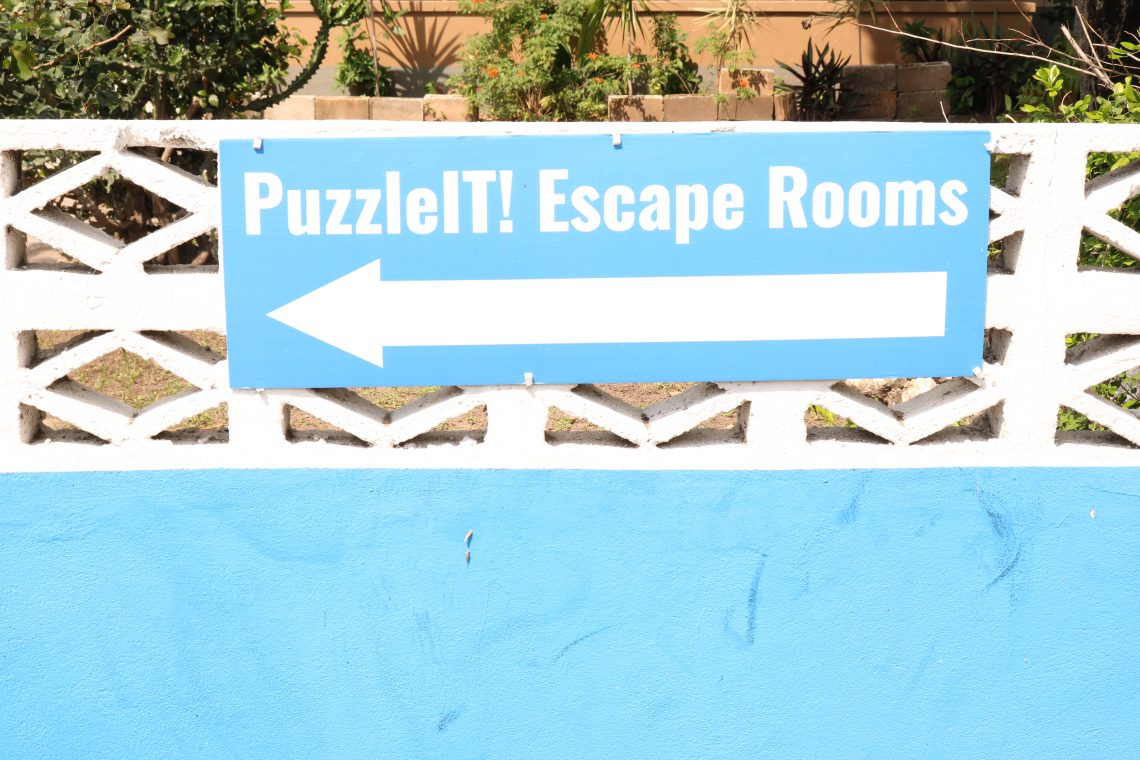 About "One Stop Jamaica"
Why vacation anywhere else? Jamaicans.com and our sister blog, Livewellja.comare taking you on a journey around the island; making stops at the best hotels, restaurants, and entertainment spots in Jamaica to remind you why this small, Caribbean territory can be described as an island paradise. If you would love to be featured, please contact us.