Patois is a Jamaican restaurant that opened in Beirut, Lebanon, in December 2017. It is the first Jamaican eatery in the city. Described as a "pure Jamaican Resto-lounge," its menu features a choice of fusion cuisine, and its versatile cocktail bar is bringing Caribbean and reggae vibes to the country.
The interior features a large graffiti-sprayed mural, which contributes to its exotic, playful and upbeat ambience. The ceiling is painting in Rasta-colored stripes, while a black-and-white tile wall and a sparkling disco ball add to the casual feeling. Patois is located in the upscale residential neighborhood of Saifi village, and its peaceful atmosphere effectively blocks out the constant noise of honking horns arising from the city's ceaseless traffic jams. Noting that Jamaican food reflects a blend of the cultures that have existed on the island over the centuries, Patois takes things a step further by offering a blend of recipes that are unfamiliar to its food culture.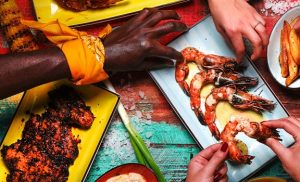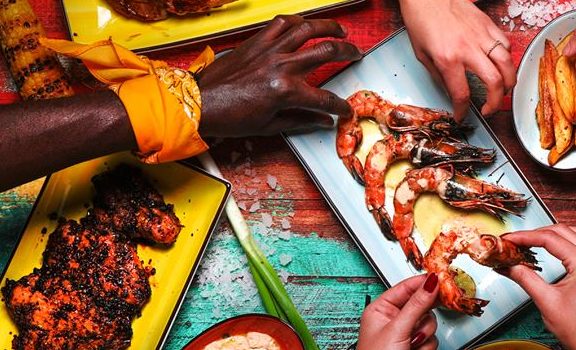 The restaurant manager explains that the food at Patois can't be called "authentic" Jamaican food as the menu has to accommodate Lebanese customers. Extensive research by the restaurant's executive chef has created a menu with something for everyone through its mix of Jamaican and Lebanese flavors. Diners are welcomed with a dish of home-made tortilla chips and fresh pico-de-gallo dip. Meals begin with a jerk corn appetizer, which offers a Jamaican-style grilled maize bowl served with a rich and savory mayonnaise featuring jerk spices and shredded coconut. Guests then receive a jerk-flavored hummus with a dressing of garlic, onion, and coriander in oil. The choice of entrees include shrimp taco and jerk chicken For dessert, Patois provides fried ice cream.
Information and Photo Source: Facebook,  Arab News