Five British Jamaican trailblazers were celebrated for their outstanding contributions to the cultural and economic development of the United Kingdom at the second annual Black Excellence Awards (BEA) held at Boisdale of Canary Wharf on October 17, 2023. They are Nathaneil Peat, Marcia Willis Stewart KC, Linford Christie OBE, Omar Lye-Fook MBE, and Dame Denise Lewis DBE.
Founded by Boisdale, in partnership with the London Chamber of Commerce & Industry (LCCI), the Black Excellence Awards (BEA) returned for its second year and highlighted the outstanding achievements of Black British luminaries from a vast cross-section of industries, professions, and vocations. The event was co-produced by Janelle Raeburn of Jay Rae Productions and Paula Powell of Sphere Hospitality and it is a result of a collaborative venture between Boisdale, LCCI and their Black Business Association (BBA).
Jamaican Honorees
The roster of honorees included prominent British Jamaicans who stood out for their remarkable contributions. Nathaneil Peat was recognized for his outstanding contribution to youth & community services, while Marcia Willis Stewart KC (Hon) earned an award for her exceptional contributions to professional services. Linford Christie OBE outstanding male received the Outstanding Contribution to Sport Award. Additionally, Dame Denise Lewis DBE received the esteemed Outstanding Female Contribution t to Sport Award. Expressing his gratitude, Omar Lye Fook MBE, who received the Outstanding Male Contribution to Music Award, stated, "So honored to be given this award and what a star event it was!"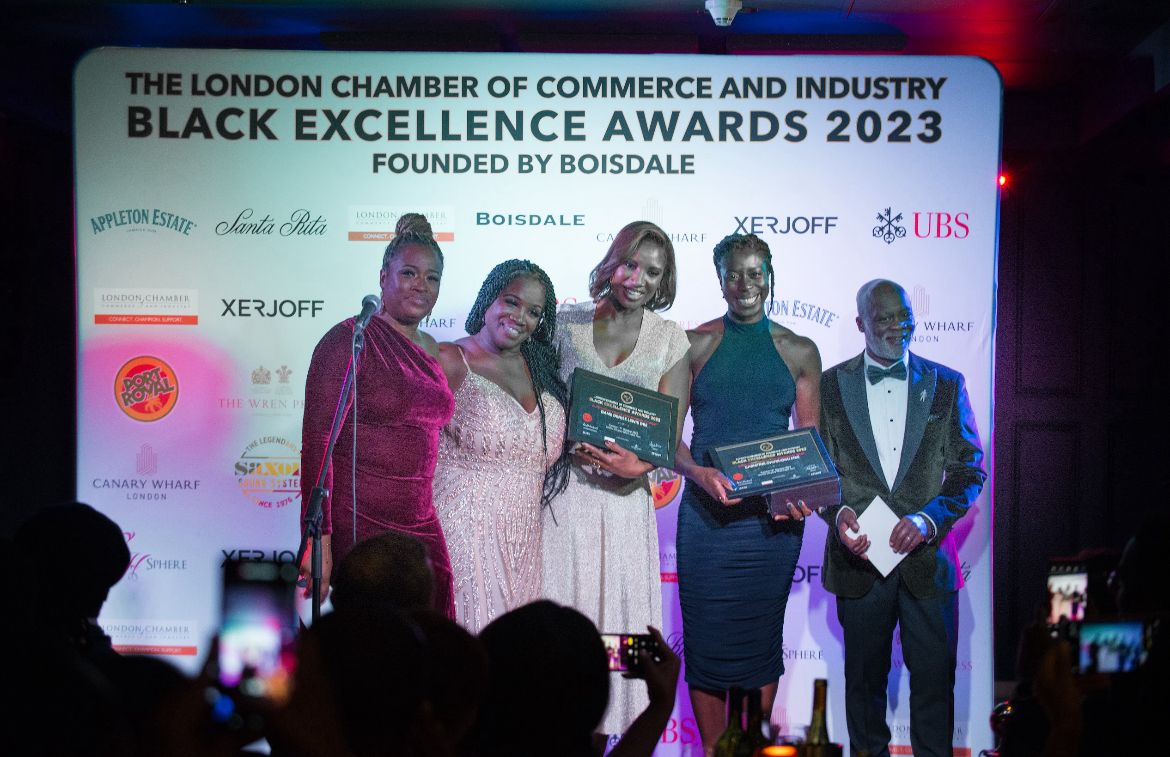 Other Honorees
BBC Radio London's Eddie Nestor was honored with the Outstanding Contribution to Comedy award, recognizing his significant impact on the comedic landscape. Additionally, the late media mogul Jamal Edwards was posthumously granted a Special Recognition award, commemorating his profound influence on media and culture.
Goldberg's Charge
Renowned actress and activist Whoopi Goldberg, who joined the event via video from New York, commended the initiative, emphasizing the importance of celebrating the community's contributions. She urged attendees to continue shedding light on their heritage and shared roots.
Photo – Boisdale UK